Description
Founders Embassy is turning 2! Join us to celebrate this big milestone with our 5th graduating Class of Fall 2019, the Founders Embassy Thought Leaders, and the founding team at the newly reopened beautiful venue 906.World, a former Roman Catholic church from 1900s.

Mingle with fellow investors and founders over demos and drinks as we hear from guest speakers and the graduating founders of the Fall 2019 Class. Delicious bites and various refreshments will be provided.
AGENDA:
5:00 PM - 6:00 PM: VIP Welcome Reception (VIP Only). Meet the Founders Embassy founding team, Thought Leaders, and graduating Fall'19 Class over drinks and light bites! Invitation-only, spots are limited.
6:00 PM - 9:00 PM: Guest Speakers, Class Pitches & Networking (All Guests Invited)
WHO SHOULD ATTEND?
Early-Stage Investors
Founders Embassy Thought Leaders, Mentors, and Alumni
Startup Founders
Founders Embassy Partners
It's our last big event of 2019 so do not miss it! Have you been to an event held at a church? It's about time! Let's kick off the holiday season together!
---
VIP Welcome Reception
Founders Embassy's network of Thought Leaders join us from a wide variety of Silicon Valley's most reputable companies in support of our mission to elevate international and immigrant entrepreneurs. Interested in meeting them, learning more about Thought Leadership, and getting involved? Join us for the VIP Welcome Reception!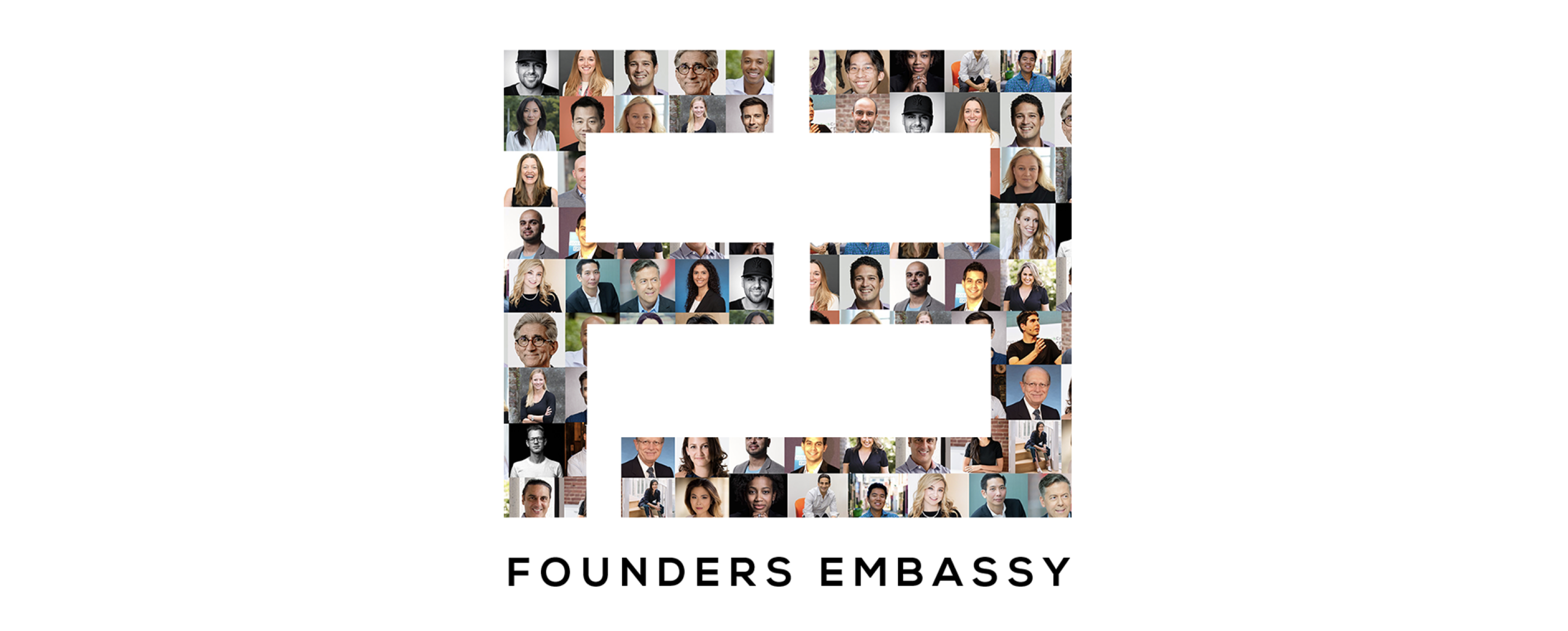 ---
VENUE PARTNER:
For our special final event of 2019, we've partnered with 906.World, a former Roman Catholic church (Our Lady of Guadalupe Church) that was designed by architects Frank T. Shea and John D. Lofquist in 1912. Originally completed in 1880 then destroyed by the 1906 earthquake and fire, a reconstructed Church was consecrated on April 14, 1912.
The church was closed and abandoned for the last 25+ years. It took 3 years & $10M worth of renovations to be reopened as 906.World to preserve the legacy and serve the local community. The Church also contains the only extant mechanical organ in San Francisco, built in Boston, MA in 1888.
---
About Founders Embassy:
Founders Embassy is the world's first equity-free, boot camp-style accelerator designed exclusively to induct international and immigrant founders into the Silicon Valley ecosystem.
Multiple times a year, Founders Embassy selects the top 2-3% of applicants (up to 10 startups) to live under one roof in the heart of San Francisco for two weeks of private workshops, roundtable discussions, investor and mentor meetings, and networking events. The program ends with a final Graduation Night, where they showcase their startups in front of Silicon Valley-based VCs and entrepreneurs. Watch this video to learn more!
Applications are open for 2020 Classes! Apply here: www.foundersembassy.com/apply.
Iddo Gino

Rapid API Founder & CEO