Multiple Dates
Founders' Day 2018
Description
Alpha Kappa Alpha Sorority, Inc.
Iota Nu Omega & Iota Upsilon Chapters
"A Legacy of Sisterhood & Service"


Founders' Day Celebration
Please join us as we celebrate
110 YEARS OF SERVICE TO ALL MANKIND
Keynote Speaker:
DR. SHALANDA L. THOMAS
Born and raised in the Syracuse area. She began her school years at Dunbar Center in daycare then Most Holy Rosary for Kindergarten. Her parents Samuel and Polly Emanuel moved her and her sister to Liverpool where she finished her education. She went on to earn a B.S in Accounting at Norfolk State University in Norfolk, VA.
Upon her return to Syracuse she received an opportunity to work at Anheuser-Busch, Inc. This is where she received a promotion and was relocated to New Jersey, were she currently resides with her Husband, Rev. Reginald Thomas and two beautiful children. Shalanda is employed by Panasonic Corporation of North America. She was recently elected to serve on the Hillside Board of Education and to serve as treasurer for Alpha Kappa Alpha Sorority, Inc, Beta Alpha Omega Chapter....She is a Licensed Minister and the First Lady of Greater Harvest Baptist Church, where her husband, Rev. Reginald Thomas is Pastor. ....
She authored a Women's Guide called "What Kind of Woman Am I? A 30-day Guide to Becoming an Even Better Woman.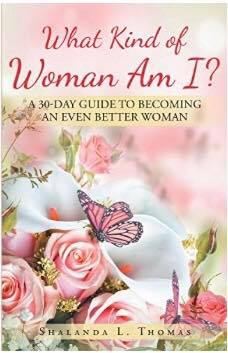 Rededication 10 am(Members Only)