Founder's Brewery Beer Dinner at the Oxford Sunnyvale - September 23rd 5:30...
Description
Join us for a special Founder's Brewery Beer & Food Paring Dinner at The Oxford. The event is happening on Saturday, September 23rd from 5:30pm at The Oxford located on 195 S. Murphy Avenue
RSVP Now at https://beer-dinner-sunnyvale.eventbrite.com for $30 early bird or pay $60.
---


===Saturday September 23rd at 5:30 PM====
Featuring Skillfully paired Oxford Food & Founder's Beer
Course 1
Beets, Melon & Goat Cheese Salad Paired w/ Rubaeus

Course 2
Grilled Cheese Panini Paired w/ Mosaic Promise

Course 3
Bacon Mac n Cheese Paired w/ reDANKulous

Course 4
Beer Braised Angus Beef Ribs Paired w/ Porter

Course 5
Brioche Pudding Paired w/ Koz or KBS
*Sample menu subject to change
Price $ 60 per person
Early Bird $ 30 per person

RSVP Now at https://beer-dinner-sunnyvale.eventbrite.com
Relax and come enjoy a drink at this beautiful space with the perfect setting for business and social networking. Don't miss this chance to make connections and build your network.
Our Bay Area events are the perfect place to expand your network and start building connections in a great experience setting. Be interactive, build contacts, learn new information and share stories with others. It doesn't take much more than a conversation to connect with others and meet interesting individuals that will inspire you.
Early Bird RSVP Now at https://beer-dinner-sunnyvale.eventbrite.com for $30 or pay $60.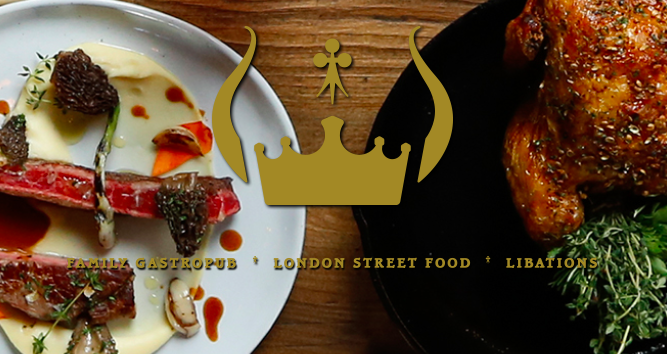 On historic Murphy Avenue in downtown Sunnyvale, London is calling. The Oxford is inspired by the eclectic, energetic verve of the streets of London. Picture a lively marketplace in London with the enticing flavors and aromas of the Middle East, Southeast Asia, India and the United Kingdom. The Oxford serves up all of that – and more – in one fun, relaxed gastropub.
Visit The Oxford Website at http://www.theoxfordca.com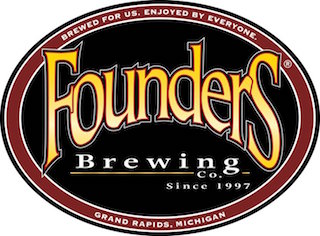 Founder's Brewery doesn't brew beer for the masses. Instead, their beers are crafted for a chosen few, a small cadre of renegades and rebels who enjoy a beer that pushes the limits of what is commonly accepted as taste. In short, they make beer for people like them. Check out this local family run business at foundersbrewing.com
Professional Connector. A vision of Piedmont Avenue Consulting, Inc.
We organize and promote hundreds of Bay Area business networking and social mixers to specifically target Business Strategies and Small Medium Business Enterprises and provide industry professionals with a chance to make new business and personal connections, build their network, find new clients, and expand their business. We bring the SF Bay Area working community together and strive to promote positive business relationships.
Our Event Host - David Mitroff, Ph.D.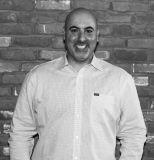 Networker and Entrepreneur. David is the Founder and Chief Consultant of our Premium Sponsor: Piedmont Avenue Consulting (www.PiedmontAve.com), a San Francisco Bay Area based business development and marketing consulting firm. David and his team work with clients of various sizes, across numerous markets to create brand awareness, strengthen customer loyalty and streamline business processes, - that's what makes him the perfect Mediator at our events. David also founded Bespoke Group Luxury Collective. He continually collaborates with several consultant groups, merchant associations, and charities to best serve the SF Bay Area community.

Why & Who should attend this event?
Did you recently open a restaurant? Come mingle and network with other Sunnyvale business owners.
Are you looking for a restaurant consultant in the Santa Clara County? Having a restaurant starts with a restaurant marketing plan or restaurant concept which today includes Social Media, Customer Loyalty programs and new technology to streamline operations.
Do you own a law firm in the Santa Clara County? Do you want to start looking at making adjustments either with staffing, hiring, branding, online presence, business growth or marketing strategies, for example? These are all areas that Piedmont Avenue Consulting can come-in and help your business with.
Also, professionals who want to socialize, entrepreneurs, business owners, attorneys, bankers, real estate developers, physicians, technology gurus, sales and marketing experts, and others will greatly benefit from attending and networking with each other at this event.
Our Partners and Sponsors

WP Engine is a Hosted service provider, specifically tailored to WordPress websites and apps. (bit.ly/PACwpengine)

Receive a new premium cocktail every day at any of 450+ top bars and restaurants around the world, from brunch to late night. Use PACVIP for $1 first month subscription. https://hooch.co


Gusto offers fully integrated online HR services: payroll, benefits and everything else.
Try 1 month for Free Use link http://shrsl.com/jgvy
---
Early Bird RSVP Now at https://beer-dinner-sunnyvale.eventbrite.com for $50 or pay $60.
All sales are final. No refunds allowed.