Description
Texte en français ci-dessous.
Come celebrate with FounderFuel and the Canadian startup community at the Spring 2016 Demo Day!
*** INVESTORS, MENTORS, ALUMNI, SPONSORS & PRESS, send us an e-mail, we've got reserved seating for you. ***
---
Join FounderFuel Founders, Investors from the Silicon Valley, New York, Montreal & Toronto and the startup community at the Olympia Theatre for the big reveal of the Spring 2016 Cohort. From indoor farming to online education or the new age of charities, companies will unveil what they've been working on so intensively since last April.
---
Detailed Schedule
4:30PM - Doors Open | Grab a Seat
5:30PM - Spring 2016 Pitches
6:30PM - 6@8 Drinks
8:30PM - Closing
10:00PM - Official After-Party @ Le Saint-Sulpice
Join our Facebook event to stay up to date on everything that's going on.
---
Right after our Demo Day, StartupFest will kick-off on July 13, make sure to join this incredible event! It is a global gathering of the world's elite entrepreneurs, founders, investors and mentors. Happening on July 13-16
StartupFest is Canada's largest startup tech event, bringing the global elite of startups, investors, mentors, and founders to one of the world's most iconic cities. It's world-class content; fresh connections; back-of-the-napkin ideas; and the allure of champagne-popping exits. Get your tickets here.
---
Venez célébrer avec FounderFuel et la communauté canadienne des startups.
*** INVESTISSEURS, MENTORS, ALUMNI, SPONSORS & PRESSE, envoyez-nous un courriel, nous avons des sièges réservés pour vous. ***
---
Joignez-vous aux fondateurs de FounderFuel, aux investisseurs de la Silicon Valley, New York, Montréal & Toronto et à la communauté des entreprises en démarrage pour la présentation de la cohorte du printemps 2016 à L'Olympia de Montréal. Des fermes verticales intérieures à l'éducation en ligne en passant par la révolution des organismes de bienfaisance, les entreprises vous révèleront les projets sur lesquels elles ont intensément travaillé depuis la fin avril.
---
Horaire détaillé :
16H30 – Ouverture des portes | Prenez un siège
17H30 – Pitches de la cohorte du printemps 2016
18H30 – Cocktail 6@8
20H30 – Fin
22H – « After-Party » officiel @ Le Saint-Sulpice
Allez voir notre page Facebook pour avoir les dernières nouvelles sur l'évènement.
---
Major props to those making it all possible! / Merci à tous ce qui nous supportent!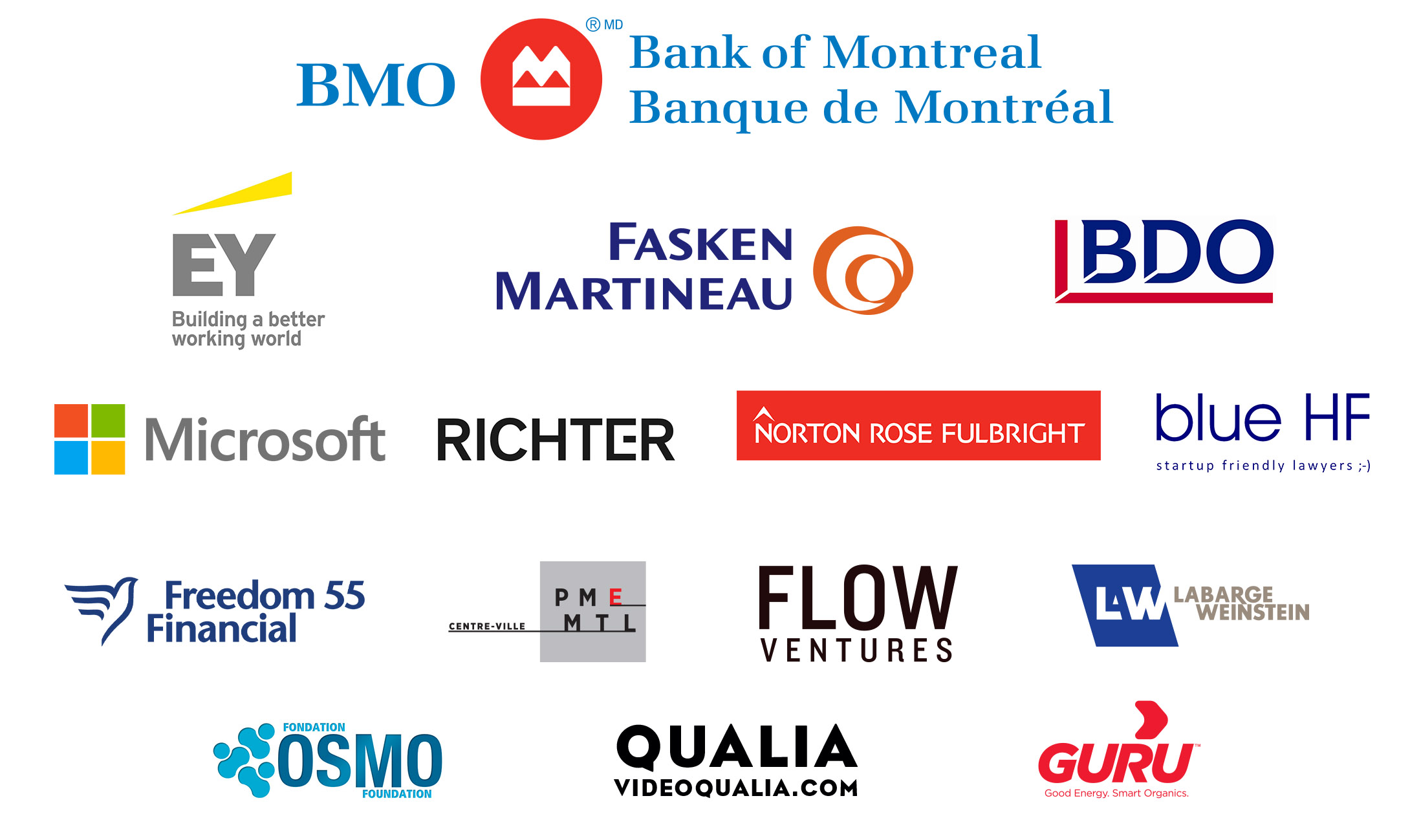 Powered by / Propulsé par