Description
--English version follows--
Plus de 1000 personnes et 8 pitchs. Bienvenue au Demo Day de FounderFuel!
Découvrez des entreprises d'industries diverses: de puces photoniques aux testaments en ligne, en passant par la livraison du "dernier kilomètre" et par la prononciation de noms, venez rencontrer la cohorte 2019 de FounderFuel!
Agenda
4:30 PM - Ouvertures des portes
5:30 PM - Pitches FounderFuel 2019
7:00 PM - Cocktail et réseautage - nourriture par Les Enfants Terribles!
8:30 PM - Arrivée des 8 companies au cocktail. Encore plus de cocktail et réseautage jusqu'à 11:00 PM.
Le moment tant attendu!
Huit jeunes startups prometteuses se rassemblent au New City Gas le 9 juillet prochain pour vous présenter leurs compagnies. La journée de Démo marque la fin d'un programme intensif d'accélération de 3 mois. Venez célébrer leur accomplissements avec eux et la communauté de startup de Montréal!
À propos de FounderFuel
FounderFuel est un programme intensif de 3 mois soutenu par des entrepreneurs, mentors et partenaires qui aide des startups technologiques à passer au niveau supérieur. Nos entreprises ont levé plus de 340$ millions en financement avec des investisseurs de premier plan comme Spark Capital, Accomplice, Accel et YC. Pour en savoir plus, visitez founderfuel.com.
-------------------------------------------
More than 1000 people and 8 pitches. Welcome to FounderFuel Demo Day.
From photonic chips to online wills, including last-mile delivery and name pronunciation, come meet the 2019 FounderFuel cohort!
Agenda
4:30 PM - Doors open
5:30 PM - FounderFuel 2019 pitches
7:00 PM - Drinks and networking - food by Les Enfants Terribles!
8:30 PM - Arrival of the 8 companies to the cocktail. Further drinks and networking until 11:00 PM.
Pitch time!
Eight of Canada's most promising early-stage startups will gather at New City Gas on July 9 to pitch their company. Demo Day marks the end of an intense three-month journey for our cohort - come celebrate their achievements with them and the Montreal startup community!
About FounderFuel
FounderFuel is a mentor-driven accelerator that helps early-stage companies craft their narrative, hone their go-to-market and raise seed capital. We have accelerated more than 90 companies over the past 8 years. Our alumni have raised over $340M in financing from top firms such as Spark, Accomplice, Accel, and YC. To know more, visit founderfuel.com.
---
A big thank you to those making it all possible! / Merci à tout ceux qui nous supportent!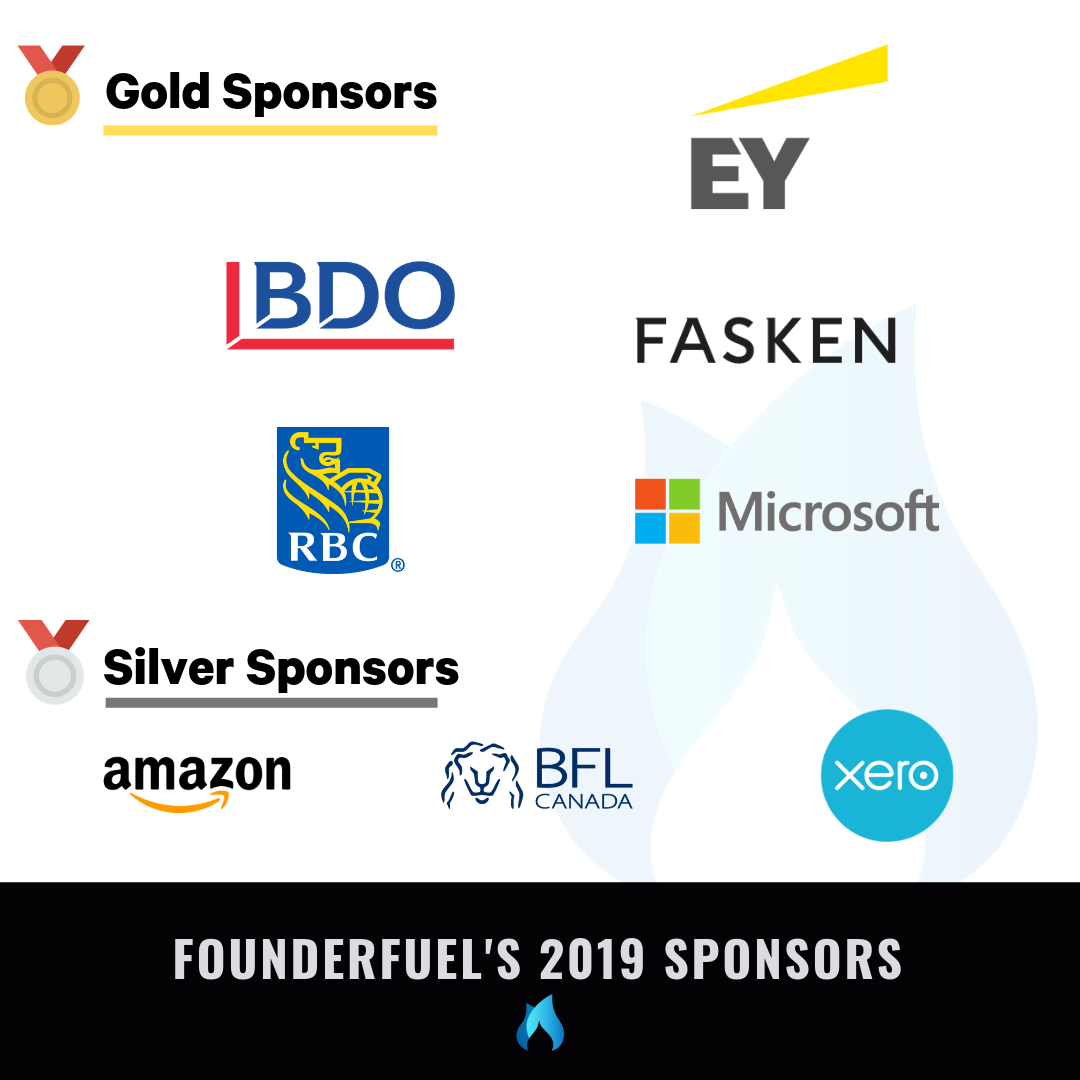 Powered by Real Ventures / Propulsé par Real Ventures.