Meet 250+ SaaS founders with more than $500k in revenues. 2 days of top SaaS founder keynotes, VIP sessions, new workshops for 2022.
About this event
***Almost sold out. Due to COVID protocols we have to respect event venue occupancy limit of 250. Click "Tickets" to see quantity left available. If "none" means ticket is sold out***
Where SaaS Founders Meet: NYC, March 10th and 11th, 2022
Featured Speakers:
Henry Schuck: The Capital Efficient Founder: Secondaries, Debt Driven Takeovers, IPO Pop
Zeb Evans: The Clickup Story - Behind the scenes
Godard Abel: 9 Do's and Dont's of Scaling a SaaS Business to $50m+ in ARR
Giles Palmer: The Brandwatch Story: 20 Years of Struggle Before I Sold For $450 Million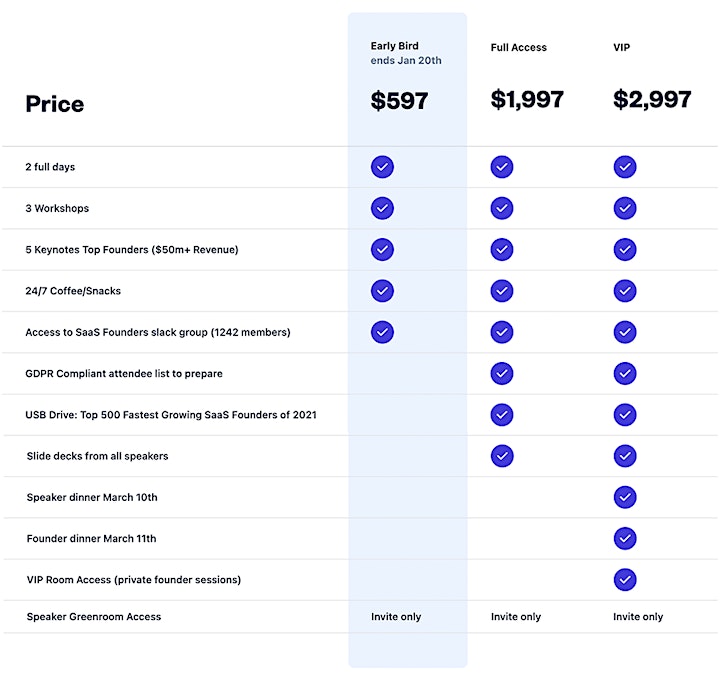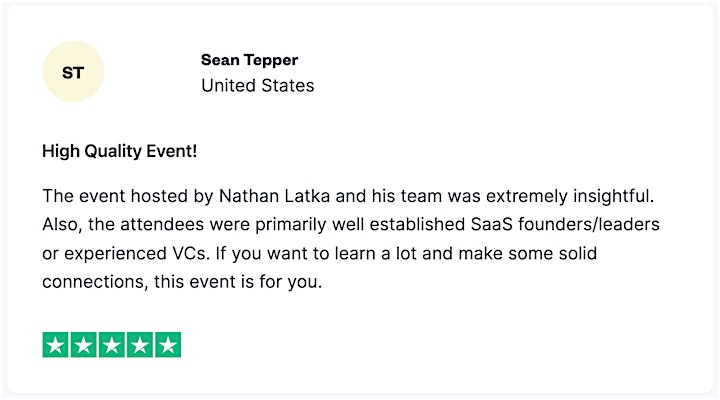 Who you'll meet:
50 SaaS founders with $5m+ in revenues
200 SaaS founders with $500k+ in revenues
75 SaaS startups <$500k in revenues
25 SaaS investors, PE firms, buyers
View full agenda here: https://founderpath.com/founderconf
Our Rally Cry:
Profitability > Growing at all costs
Revenue > Money Raised
Revenue per employee > team size
Founder wealth > VC wealth
What to Expect:
2 days of keynotes, secret workshops, hard hitting interviews, live deals on stage
Keynotes: The worlds top SaaS founders share as much as they can in 20 minute, TedX style talks with Q/A at the end.
Mastery Workshops: 25% of the conference will be you mastermining with other founders around Churn, Net Dollar Retention, M&A, CAC tactics and more.
Interviews: 15 minute interviews with SaaS founders featuring hard to see growth tactics, deal structures, profit sharing plans, and more sensitive strategies you can't find anywhere else.
Deal or Bust: Like Sharktank for SaaS. Watch a $2m ARR SaaS founder try and exit live on stage.
View full agenda here: https://founderpath.com/founderconf