Description
The talk will cover how Sean started his journey building the company MatrixC by first knocking on Google's door to start this business and be a pioneer to promote Corporate GMail as a SaaS offering. He will also cover his challenges faced and the interesting and exciting turn of events that lead to a sustainable business since 2008. What is interesting too is he wasn't even from the IT Industry prior to starting MatrixC.
Sneak PeeK
Why SaaS? At that time, around 2008, SaaS was just at its infancy as an IT industry trend but it made good economic sense for both the providers and users. It provided predictability and recurring revenue for the providers.
For SME, it was a good shift to be able to write IT Cost as an operating expense in the P&L versus the usual traditional capital expenditure with depreciation.
For the larger companies, this was a good option if the refresh cycle for their on-premise hardware was due for refresh or the lease for their co-location data centre was expiring.
For the users, the ease of use and service uptime guarantee was a huge big plus point back in those days specifically push mail which was only available back then through blackberry devices.
Speaker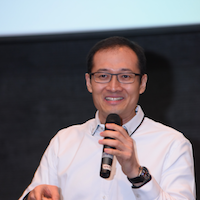 Sean Tay, founder of MatrixC since 2005, a Google Cloud Partner specialized in Cloud Infrastructure Modernization, G Suite Enterprise Transformation & Big Data with Tableau, holds a BSc (Hons) major in Economics & Mathematics, over 18-years of executive experience in various industries to help companies in their transformation journey.