Founder Showcase: Investor All-Star Edition
When and where
Location
Microsoft Mountain View Campus (Building 1) 1065 La Avenida Street Mountain View, CA 94043
Description
The Founder Showcase is Silicon Valley's leading seed-stage startup event.
At the 15th edition of the Founder Showcase, you can hear talks and learn from today's leading startup investors, like Mitch Kapor (Founder of Lotus Development, Kapor Capital & Kapor Center for Social Impact, and PC Industry Pioneer), Mike Maples Jr. (Managing Partner at FLOODGATE, and the #14 Top Tech Investor in the world by Forbes), and Thomas Korte (Founder of AngelPad, one of the world's top startup accelerators).
In addition, investor panelists include Alex Gurevich (Javelin Venture Partners), Aydin Senkut (Felicis Ventures), Boris Wertz (Version One Ventures), Brigette Lau (The Social+Capital Partnership), Cyan Banister (Banister Capital), Frank Chen (Andreessen Horowitz), James Cham (Bloomberg Beta), Jeff Richards (GGV Capital), Manu Kumar (K9 Ventures), and more.
Guests will mingle over appetizers and drinks in a networking hall, and all attendees get free access to the exclusive Starship Showcase Afterparty at NASA!
For more information, visit the full website at www.FounderShowcase.com.
Keynote Speakers
---
Mitch Kapor, Founder of Lotus Development, Kapor Capital & Kapor Center for Social Impact, PC Pioneer
Mitch Kapor has been a pioneer in personal computing for more than 30 years. He is widely known as the Founder of Lotus Development. In addition, Mitch was the Founding Investor in UUNET, Co-Founder of the Electronic Frontier Foundation, a Founding Investor in Real Networks, a Founding Chair of the Mozilla Foundation, and a Founding Investor and Chair in Linden Research. Currently, Mitch is a Partner at Kapor Capital, which invests in seed stage tech startups that generate both economic returns and positive social impact, and a Co-Chair at the Kapor Center for Social Impact, whose mission is to provide educational access for all Americans, diversify the tech industry, and support startup companies that have a positive social impact.
Mike Maples Jr., Managing Partner at FLOODGATE
Mike Maples, Jr. is the managing partner of FLOODGATE, and was recently named the #14 Top Tech Investor in the world by Forbes. His early investments include Twitter, Chegg, ng:moco, IMVU, Gowalla, Kno, YuMe Networks, TaskRabbit, Kongregate, BranchOut, and many more. Before his investment career, Mike co-founded Motive, Inc., the world's leading broadband software company in 1997, and oversaw its growth through the "dot-bomb" to a successful IPOs in 2004.

Thomas Korte, Founder of AngelPad
Thomas Korte is the founder of AngelPad, a startup accelerator based in San Francisco and New York. AngelPad was named by MIT's 2014 Accelerator Research as the #3 U.S. Accelerator, and Forbes Magazine called AngelPad a "TOP 5 Global Accelerator" in 2012. AngelPads exits include Mopub ($350m to Twitter), Adku (Groupon), and Astrid (Yahoo), among others. Prior, Thomas worked at Google for 7 years staring in 2002. He was Google's first International Product Manager. Other roles included European Search Agency Business Lead and Google Evangelist. He is the co-author of several patents related to improving efficiencies in search advertising and local search results.
Investor Panels
---
Alex Gurevich, Partner, Javelin Venture Partners
At Javelin, Alex focuses on consumer web, mobile, e-commerce, big data analytics and enterprise. He is active on the boards or led investments in Coterie, Engrade, PowerCloud Systems, Prismatic, Skytree, Telerivet, Thumbtack, Uncovet and WellnessFX. Prior to joining Javelin, Alex was a Principal at DFJ Aurora, one of the first Western venture funds focused on high tech investments in Russia and Eastern Europe. Prior to that, Alex was the first employee and Director of Business Development at ooma, and also co-founded Say-Hey-Hey.com, one of the web's first free video dating sites.
Aydin Senkut, Founder/ Managing Director, Felicis Ventures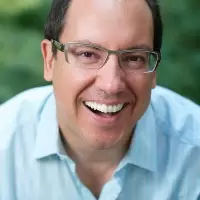 Aydin is the Founder and Managing Director of Felicis Ventures. He has been named one of the top tech angels by Businessweek and was featured as one of the top 50 VCs by Forbes' Midas List. Felicis Ventures portfolio encompasses over 80 companies including Brightroll, Clearslide, Counsyl, Inkling, Practice Fusion, Rovio, and Shopify. In the last 5 years, more than 47 Felicis backed start-ups have been acquired by firms such as Google, Facebook, Twitter, Groupon, Microsoft, AT&T, Disney, Ebay and Intuit. Prior to starting Felicis Ventures, Aydin was Google's first product manager and launched its first 10 international sites in 2000. He speaks five languages: English, German, French, Portuguese and Turkish.
Boris Wertz, Founding Partner, Version One Ventures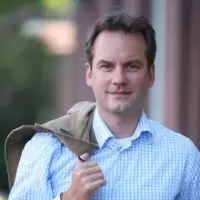 Boris Wertz is one of the top tech early-stage investors in North-America and the founding partner of version one ventures. His portfolio encompasses over 50 early-stage consumer internet and enterprise companies, including Clio, Edmodo, Flurry, Frank & Oak, Indiegogo, Julep, Top Hat, Unbounce, and Wattpad. Boris is also a board partner with Andreessen Horowitz and one of the founders of start-up accelerator GrowLab. Before becoming an investor, Boris was the COO of AbeBooks.com, the world's largest marketplace for new, used and rare and out-of print books which got sold to Amazon in 2008.
Brigette Lau, General Partner, The Social+Capital Partnership
Brigette Lau is a Partner at The Social Capital Partnership ("SocialCapital") where she focuses on early stage investments in education. Previously she was the COO at SocialCapital from inception through the raising of their second fund and was responsible for all staff, infrastructure, legal and financial oversight. She currently sits on the board of Descomplica, Vittana, and CodeNow. Previously, she held roles of increasing responsibility in sales, business development and engineering at several startups and large Fortune 500 companies including IBM.
Cyan Banister, CEO at Zivity, Owner of Banister Capital
Cyan is the Founder and Editor-in-Chief of Zivity, a prolific angel investor with her husband Scott Banister (Tagged, SpaceX, Uber and others), board member, advisor and also a contributing writer for TechCrunch and Women2.0. Cyan co-founded the controversial website Zivity.com, which is a subscription based social networking site for creators and fans of beautiful and tasteful glamour photography. She currently serves on the board of directors for Mimoco, best known for their MIMOBOT line of designer USB storage devices.
Dave McClure, Founding Partner, 500 Startups
Dave is the Founding partner of 500 Startups, a global seed fund & startup accelerator that has invested in hundreds of companies all over the world, including Twilio, SendGrid, Credit Karma, MakerBot (acq by SSYS in 2013 for $400M), Wildfire Interactive (acq by Google in 2012 for $350M), and Viki (acq by Rakuten in 2013 for $200M). Previously, he managed early-stage internet investments for Founders Fund, and led the Facebook fbFund incubator program. 500 Startups invests in technology companies building consumer and business internet services, and currently manages ~$100M in capital.
Frank Chen, Partner, Andreessen Horowitz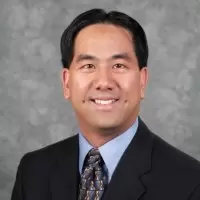 Frank Chen is a partner at the venture capital firm Andreessen Horowitz. He runs the deal and research team at the firm, which systematically identifies and evaluates investment opportunities, and builds knowledge about technology, people and trends. Prior, Frank was the VP of Strategy for HP Software, where he helped the company understand and act on changes resulting from the rapid enterprise adoption of virtualization technologies across servers, network and storage. Frank joined HP Software through its acquisition of Opsware, where he was the VP of Products and User Experience for a broad set of Opsware's data center automation products.
James Cham, Partner at Bloomberg Beta
James is a Partner at Bloomberg Beta, a new $75 mllion fund backed by Bloomberg L.P. Previously, James was a Principal at Trinity Ventures and a VP at Bessemer Venture Partners, investing in consumer services, enterprise software and digital media companies. While at Bessemer, James was a board member at CrowdFlower and Open Candy, and observer at LifeLock, ReputationDefender, and BillShrink.
Jeff Richards, Managing Partner, GGV Capital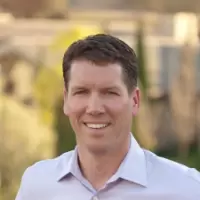 A Managing Partner at GGV Capital, Jeff joined the firm in 2008 after spending 13 years as an entrepreneur and operating executive. Jeff focuses on the Internet, Software and Mobile sectors, and currently sits on the boards of Appirio, Citrus Lane, Evolv OnDemand and Percolate. Jeff led GGV's investments in BlueKai (acquired in 2014 by Oracle), Buddy Media (acquired in 2012 by Salesforce.com), Flipboard, Quixey, HotelTonight and Spreecast, and is actively involved in GGV's investments in 21ViaNet (VNET), Flipboard, hiSoft (HSFT), Qunar, SocialTouch, Square, and MediaV.
Manu Kumar, Founder & Chief Firestarter at K9 Ventures
Manu previously founded, grew and sold two successful ventures, including SneakerLabs – a company which developed software and services for web-based customer interaction – and iMeet – a provider of webconferencing services. After the merger of iMeet with Netspoke (August 2002), Manu served on the Board of Netspoke until its acquisition by Premiere Global Services (August 2005). He also serves as an investor and/or advisor for Refocus Imaging, Dolores Labs (CrowdFlower), Twilio, DNAnexus, and others.
More investor judges will be announced shortly.
Agenda
---
2:30pm - 3:00pm: Welcoming Reception
3:00pm - 3:15pm: Opening Remarks by the Emcee, Adeo Ressi, Founder of the Founder Institute and TheFunded.com
3:15pm - 4:00pm: Main Pitch Competition: Round One Pitches and Voting
4:00pm - 4:45pm: Main Pitch Competititon: Round Two Pitches and Voting
4:45pm - 5:00pm: Grand Prize Winner Ceremony
5:00pm - 6:30pm: Intermission Reception with Appetizers and Drinks
6:30pm - 7:00pm: Pitch Feedback Workshop, with the Audience Choice & CrowdPitch Award Winners
7:00pm - 7:30pm: Keynote Speaker: Mitch Kapor

7:30pm - 8:00pm: Keynote Speaker: Mike Maples, Jr.

8:00pm - 8:30pm: Keynote Speaker: Thomas Korte
8:30pm - 9:00pm: Conclusion
9:00pm - ???: Starship Showcase Afterparty, at NASA! (free for all Showcase Attendees)
For more information about the event, please visit our website at FounderShowcase.com.