Description

Alpha Loft's Founders Series gives attendees the opportunity to learn from the experience of others. Each event will feature startup founders who've been on the startup journey. You'll hear about their journey through the craziness that is founding a startup, including how they worked through obstacles, what milestones they achieved, how they caught their big break, and lessons learned along the way. The Alpha Loft team will moderate the conversation and then open things up for questions from the audience.
Meet the Founders

Mike Decelle of the University of New Hampshire at Manchester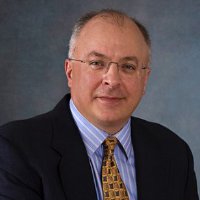 Before becoming Dean of the University of New Hampshire at Manchester in February of this year Mike Decelle was a serial entrepreneur. Most recently he was President and CEO of CrossFiber, a venture-funded startup in San Diego. When Decelle graduated from UNH in 1981 with BS in electrical engineering he was recruited by Bell Laboratories into their master's track program, earning a master's in electrical engineering from Cornell. After working at Bell and, after its spinoff from AT&T, Lucent Technologies for 17 years he led five venture-funded technology companies, three of which were university spinoffs.
Howard Brodsky of CCA Global Partners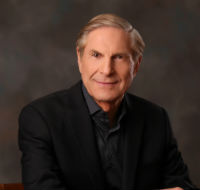 Howard Brodsky is one of the leading entrepreneurs and cooperative leaders in America. He is the Co-Founder, Chairman, and Chief Executive Officer of CCA Global Partners, one of the largest cooperatives in the United States with 14 divisions. Brodsky is passionate about moving the cooperative business model forward to help bring power and equality back to local communities.
A pioneer of the cooperative business model, Brodsky dedicated his career to helping entrepreneurs build successful businesses by providing the scale and resources they needed to compete. The newest divisions added to the group are CCA for Social Good which services over 6000 child care centers and 1000 nonprofits, and BizUnite providing back room business services for over one million independent businesses.
Brodsky's most significant accomplishment was his induction into the Cooperative Hall of Fame, established to recognize individuals who make unparalleled contributions in advancement of the principles of cooperation in the US. One of Brodsky's other notable accomplishments was being inducted into the Entrepreneur Hall of Fame along with such people as Michael Dell and Starbucks' Howard Schultz. Also, for five years he has been a chairman of the National Judging Committee for the North American Entrepreneur of the Year Program.
Most recently, Brodsky was the recipient of the Granite State Legacy Award, which recognizes those who have contributed significantly to the Granite State. He was also named New Hampshire Business Leader of the Year. He is a published author and his theory on business can be seen on the highly rated TEDxtalks.
Brodsky is Chairman of Cooperatives for a Better World, serves as Chairman of the New Hampshire Better Business Bureau; and also on the Southern New Hampshire University Board of Trustees, the Board of the New Hampshire Institute of Art, Elliot Hospital Board, and on the Board of the National Cooperative Business Association.
In his "spare" time, Brodsky serves his community as a justice of the peace, performing wedding ceremonies. To date, he has a perfect record in this arena; the more than two-dozen marriages he has performed all remain intact.
Schedule

5:30 PM - Grab a cold beverage/snack, and chat with others
6:00 PM – Introductions and Panel Discussion
7:30 PM – Conclude