Description
Founder Meet Funder
Founder Meet Funder (FMF) is an invite-only event series connecting prominent Los Angeles-based Startups(Founders) with fitting investment partners (Funders).
FMF brings together a collective group of entrepreneurs, Mentors and investors of all levels (from accredited Angel investors to financial institutions) to offer a highly synergetic networking experience to future disruptors in LA's startup scene.
*Startup Investing means investing in ideas, entrepreneurs, and innovation. It means changing the way the world works. Great ideas need Funding from influencers to innovate.
*Connecting the most promising early-stage startups with strategic investors.
Event Details
Connecting early-Stage startups with strategic investors.
Insights from successful investors and entrepreneurs.
Deals and partnerships to make valuable connections
Color-coded Tags for Founder and Funder.
Pre-Seed and Seed Stage start-ups
Sign up for speed Pitch round.
Meet top 30 VC/Angel Investors
Meet top 60 Pre-seed/Seed/series A stage startups
Our Funders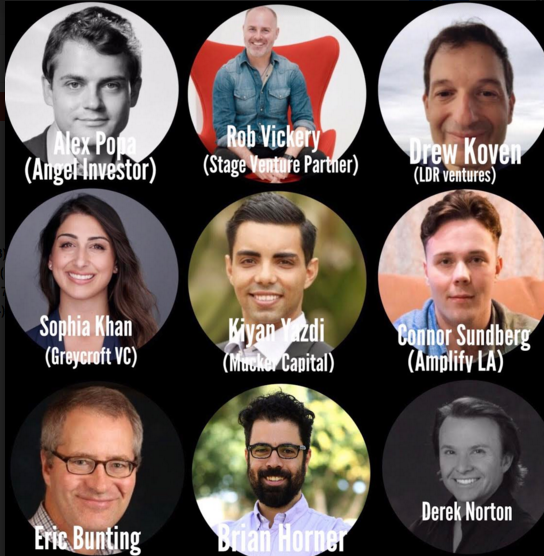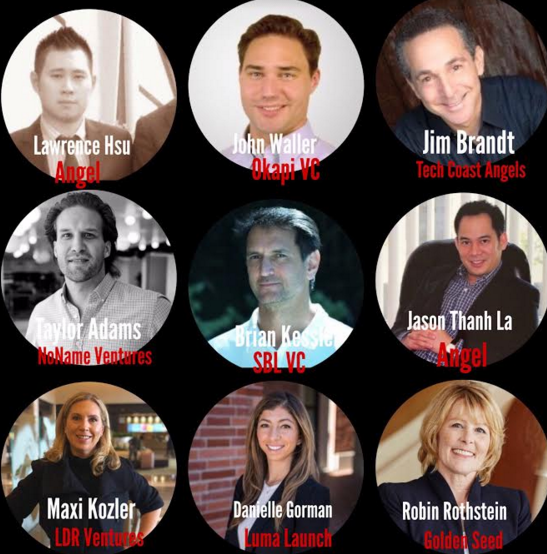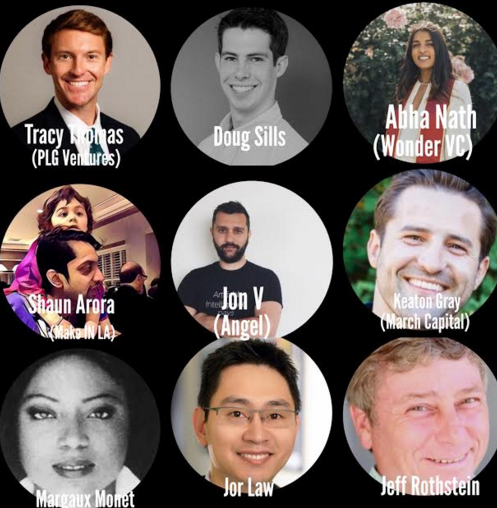 Djian Salgado @Angel Investo

Nouriel Yazdinian @Angel Investor

Charles Kim @Extol Capital

And 20 more Angels & VC's & Mentors
New StealthMode Startups
Stealth#1. NUCLE.AI (AI/Health, Blockchain)
NUCLE.AI is a revolutionary network that leverages core blockchain principles, crowdsourced machine learning, deep learning, and artificial intelligence to learn and extrapolate insights from vast sources of medical and biological data.
Stealth#2.
Tombot
(Consumer Robotics)
First affordable, FDA-registered robotic companion animal for seniors with dementia. Developed with Jim Henson's Creature Shop, Tombot improves and extends the quality of life for seniors with dementia.

Stealth#3. OCTA (VR/AR)
Top Startups 50










#101.Basepaws (Genetics for your pet)
#102 Rever 500startup (Motorcycle GPS app)
#103 Borrow (Automotive Subscription)
#104 StructionSite (Construction/Track Production)
#105 TaleSpin (VR/AR Management Platform) *SeriesA
#105 GVNG (SaaS / Nonprofits) *SeriesA
#106 SteadiPay (FinTech/ Credit card benefits)
#107 Avata Intelligence (Enterprise/AI) *SeriesA
#108 Steezy (Online Dance Classes)
#109 CandyLab AR (Location based AR)
Palms Premium
Car Hub
GuestBoard
Plexus
Hyper Chariot
Treasure Hunt
Screen Space
Coozie Gear
ethic
Carblip
ShiftMe
Party on-demand
TaleSpin (VR/AR)
Hubble Tech
Online Profile Pros
Messy bun
Bag squad
Zygo
Grassposts
Panda Laundry
OfficeBook
Mother Squad
Evid
Castifi
NeighborNosh
Deshyo
Workalgo
City Pals
and 50 More Startups






OUR SPONSOR