Description
A Founder's Journey: Financial and Legal Milestones

AgStart's Founder Education workshops provide critical frameworks and insights for founders, innovators and entrepreneurs in any industry. Workshops often draw specific examples from the agriculture and food technology domain to illustrate key concepts.
In this workshop, Dr. Fatma Kaplan, CEO of local AgTech startup Pheronym, will describe her company's journey through a series of legal and financial milestones as her company has progressed, including corporate organization and re-organization, intellectual property filings, working with an accelerator, two different financing transactions, and a host of partnering agreements with government, corporate and other players for services, testing, and collaboration while protecting her company's interests.
Entrepreneurs anticipating similar milestones in their future can ask questions and gain insight into how they would navigate similar milestones. For advice and guidance on how to navigate these milestones and avoid some of the potential obstacles, we'll be joined by one of our AgStart mentor/advisors and legal expert, Michelle Hallsten of Greenberg Traurig.
---------------------------------------
Refreshments: Appetizers, water, tea and coffee will be provided.
Parking: The closest garage to Greenberg Traurig is at the Hyatt Regency on the corner of L and 12th streets. There is also additional parking at the corner of J and 13th streets.
--------------------------------------
Guest Presenters
Fatma Kaplan, Co-Founder, Pheronym, LLC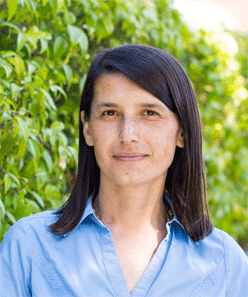 Dr. Fatma Kaplan is the CEO/CSO of Pheronym and an accomplished scientist with experience in both biology and chemistry. She has a Ph.D. in Plant Molecular and Cellular Biology and postdoctoral training in Natural Product Chemistry with a focus on isolating biologically active compounds. Dr. Kaplan discovered the first sex pheromone of the nematode Caenorhabditis elegans and published in Nature. Then she discovered that pheromones regulate other behaviors in both parasitic and beneficial nematodes. She has very high impact publications and her dissertation was cited in textbooks within 5 years of publication. Dr. Kaplan worked as a scientist at NASA, the National Magnetic Field Laboratory and the US Department of Agriculture – Agricultural Research Service. Dr. Kaplan co-founded Pheronym to bring nematode pheromone technology to the market. Dr. Kaplan believes that nematode pheromone technology will provide effective, non-toxic pest control for farmers and gardeners.
Michelle Rowe Hallsten, Shareholder, Greenberg Traurig, LLP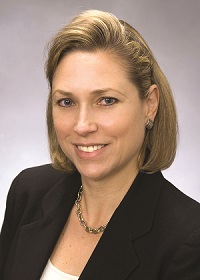 Michelle represents emerging and established companies in a variety of practice areas, including general corporate, securities, corporate governance, private debt and equity financings, venture capital, mergers and acquisitions, and public offerings. Her client base covers many industries, including technology, health care, insurance, business services, life sciences, retail, publishing, professional services and real estate. Prior to joining the firm, Michelle served as a staff attorney in the Division of Corporation Finance of the Securities and Exchange Commission in Washington, D.C., and was also in private practice in the Washington, D.C. office of an international law firm for four years.