Founder Bootcamp Session A: Seed and Angel Round

Saturday, August 5, 2017 from 9:30 AM to 5:30 PM (PDT)
Event Details
Founder Bootcamp
This Bootcamp is a series of three full day intense workshop followed by mentoring support and an exclusive review of fund raising needs of startups, from legal structure, to pitch workshops.
Key Benefits
Learn the fundraising process

Understand the legal structure of funding raising

Practice pitching
Who Should Attend
This program is designed for earlier stage founders and founders to be in Silicon Valley who seek to raising external funding.
Topics
Session A: Seed and Angel Round (Aug 5th 9:30am-5:30pm $195 incld lunch)

Legal Structure for funding

Early stage legal

Term between co-founders

Advisor shares

Before you take external money: story, team

Seed round financing

Raising money from the three fools

From Angel

Incubator & accelerator

Seed financing

Term sheet, convertible notes

Alternative financing

SMB Loan

Grant

Debt financing

Client / Vendor Financing



Session B: Raising Money from earlier stage VC (Aug 19th 9:30am-5:30pm $195 incld lunch)

The "VC Fundable": team, traction

Raising first VC capital

Term sheet

The VC Story

The VC Pitch



Session C Deck and Fundraising (Aug 26th 9:30am-5:30pm $195 incld lunch)

Summary & Slide deck

Executive summary

The pitch deck structure

Samples



Managing your fundraising process

Prepare your story

DD yourself: the list investors will ask

Create your shortlist of investors

Using third party services / platform



Pitch workshop

Elevator Pitch

Presentation

Practices



Mentoring Session (For Combo ticket and Premier ticket only)




Session D: Pitch Night (included for Combo ticket and Premier ticket) (Oct 3rd $100)
Combo ticket detail ($395):
Include all sessions & pitching night

Group mentoring session

Three month access to Startup Tea Talk
Premier ticket detail ($1000):
Combo tickets benefit

Pitching opportunities at other private events

2 sessions of one-to-one mentoring (20 min each)

Full access of all Startup Tea Talk sessions by end of 2017
==== Instructor and Mentors ===
James (Jim) F. Jensen, Partner, Perkins Coie

Bill Reichert,  Managing Director, Garage Ventures

Naeem Zafar, serial entrepreneur, faculty of UC Berkeley, UCSF, Ozyegin University and LUMS

Anil Advani, Managing Partner, Inventus Law

Lu Zhang, Fusion Fund founding partner, also know as NewGen capital

Mei Xu, Partner, CPA, Moss Adams, LLP

David Cao, Founder & CEO F50, Host of Startup Tea Talk, Founding Partner, F50 Ventures

More to come!
====  Bio =====
James (Jim) F. Jensen, Partner, Perkins Coie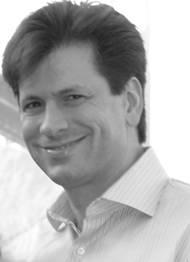 James Jensen, a partner in the firm's Emerging Companies & Venture Capital practice and a leader of the firm's China Emerging Company and the Investment Fund Formation practices in Silicon Valley, represents emerging companies, accelerator/incubators and venture capital funds in diverse industries, including clean technology (e.g.,biofuels, LEDs, smart meters and solar), digital media, Internet, medical devices, mobile, security and software.  He is a technology entrepreneur and has formed and ran multiple e-commerce and other Internet companies, which gives him a unique understanding of legal issues as viewed through the eyes of entrepreneurs.  He also represents traditional brick and mortar businesses that produce profits and cash flow, anathemas to Silicon Valley startup companies.
Jim has nearly 15 years of legal experience in the following:
·  representing start-up and emerging growth companies at all stages of their development;
·  assisting corporate, angel and venture capital firms with their investment transactions in the United States and China;
·  forming angel investment and venture capital funds and providing advice to fund managers about their ongoing operations;
·  leading exit transactions, including mergers, acquisitions and other restructurings; and
·  counseling clients on board management and corporate governance issues.
Jim has been involved in more than 250 investment and exit transactions during his legal career and, as importantly, a handful of exit or restructuring transactions as a business executive.  His transactional experiences range from a few hundred thousand dollars to several billion dollars.  Prior to joining Perkins Coie, Jim managed hundreds of investment transactions as general counsel, Emerging Markets, with VantagePoint Capital Partners, a large venture capital and private equity firm.  He benefits his client through his broad network of contacts in the angel investment and venture capital community.
He is a sought-after speaker on topics related to emerging companies, venture capital and related legal issues and an author of many articles on start-up business strategy.  He is intrigued by innovation and regularly attends technology events to learn and exchange ideas about emerging technologies.  He enjoys helping entrepreneurs hone their business plans and establish strategic objectives.
His recent clients include VantagePoint Capital Partners and Chrysalix Energy Venture Capital, as well as accelerators, UpWest Labs and Advise.me Management LLC.  Jim has also been recently engaged to represent a large corporate investor in venture capital investments and a prominent family office in investment restructurings.
Bill Reichert – Managing Director, Garage Ventures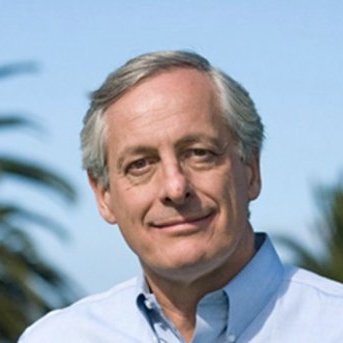 Bill Reichert has over 30 years of experience as an investor, entrepreneur and operating executive. Since joining Garage in 1998, Bill has focused on early-stage information technology and materials science companies. He has been a board director or board observer at CaseStack, WhiteHat Security, ClearFuels Technology, Simply Hired, MiaSole, D.light Design, ThermoCeramix, and VisaNow, among others. Prior to Garage, Bill was a co-founder or senior executive in several venture-backed technology startups, including Trademark Software, The Learning Company, and Academic Systems. Earlier in his career, he worked at McKinsey & Company, Brown Brothers Harriman & Co., and the World Bank. Bill earned a B.A. at Harvard College and an M.B.A. from Stanford University. He was a founding board member and a Chairman of the Churchill Club, and is an advisor to the Women's Startup Lab. He is also a member of the Council on Foreign Relations in New York.
Naeem Zafar, serial entrepreneur, faculty of UC Berkeley, UCSF, Ozyegin University and LUMS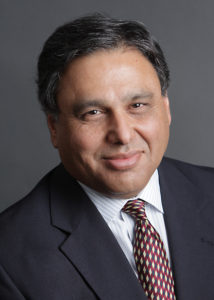 Naeem is a serial entrepreneur and currently serves as the co-founder and CEO of TeleSense, an IoT (Internet of Things) company creating solutions for the food safety and regulatory compliance in critical industries. He co-founded and served as the CEO of Bitzer Mobile, an enterprise security and mobility company that was acquired by Oracle in November 2013. Naeem has been teaching at the University of California Berkeley, Center of Entrepreneurship and Technology in 2005. He is also the Professor of the Practice at Brown University. He teaches courses in Entrepreneurship, Technology Strategy, Innovation and New Venture Finance at Brown and Berkeley. Naeem started his own business at the age of 26 and subsequently went on to start, or work at, six startups. His first job out of Brown University with a degree in electrical engineering was to design chips and electronic systems. Naeem has authored five books on entrepreneurship on topics ranging from conducting market research to seeking the right funding to successful ways to start a business. Information can be found on www.NaeemZafar.com. His books including "7-Steps to a Successful Startup" are also available on Amazon.com, Kindle and on the iTunes App store.
Anil Advani, Managing Partner, Inventus Law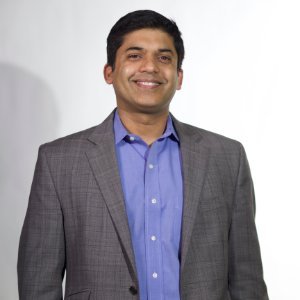 Anil Advani specializes in the representation of early stage startup companies, venture funds, institutional angel investors and many prominent angel investors in silicon valley, India and other startup jurisdictions around the world. In the last 17 years practicing law in Silicon Valley, Mr. Advani has represented more than 2,000 startup companies and numerous founders, venture capital investors, angel investors, investment banks and venture debt investors in silicon valley and across the world, on issues relating to formation, founder issues, consulting and advisory arrangements, capital structuring, angel financings, venture financings, debt financings, leasing, strategic licensing and customer arrangements, and mergers and acquisitions. Mr. Advani has represented clients in more than 300 financing and M&A transactions valued at over $2 billion in the aggregate. He also has an active practice representing: (1) U.S. based public companies, investment banks, financial institutions and venture funds on acquisitions, financings, joint ventures and other strategic transactions in India, and (2) companies from New York, Los Angeles, Arizona, Chicago, India, Singapore, Turkey, Brazil, Mexico, Columbia, Croatia, Iceland, Czech, Hungary, Romania, South Africa, the U.K. and other world jurisdictions in setting up operations in Silicon Valley.
Prior to starting Inventus Law in September 2009, Mr. Advani was Of Counsel and Head of India Practice in the Menlo Park offices of Orrick, Herrington & Sutcliffe. Before joining Orrick, he was General Counsel and Vice President of SemIndia, a pioneering effort to establish semiconductor manufacturing in India. In that role, he was responsible for coordinating with the Government of India in formulating a comprehensive semiconductor policy for India as well as with the State of Andhra Pradesh in structuring Fab City in Hyderabad, Andhra Pradesh. Prior to joining SemIndia, Mr. Advani was a Senior Associate in the Silicon Valley offices of Cooley Godward where his practice focused on representing emerging companies and the venture funds and banks that finance those companies. Mr. Advani started his legal career practicing in the High Court of Delhi, India. He is licensed to practice in California, New York and New Delhi, India.
Mr. Advani is fluent in English, Hindi, Sindhi and Punjabi, and loves Cricket, Golf, Basketball and Cycling.
Lu Zhang, Fusion Fund founding partner, also know as NewGen Capital

Lu Zhang is the Founding and Managing Partner of NewGen Capital.  Prior to starting NewGen, she was a Venture Partner at Fenox Venture Capital. She participated in over 20 investments and assist M&A of the portfolios. Lu was also the Founder and CEO of Acetone Inc. (acquired 2012), a start-up focused on non-invasive technology for the early diagnosis of Type II diabetes. She has also worked as a consultant at the United Nations Industrial Development Agency. Lu received her M.S. in Materials Science and Engineering from Stanford University and holds several patents. She is an advisor and mentor to several innovative programs and incubators in Silicon Valley. Lu has won numerous awards and is frequently invited to speak at events. She was recently awarded the Forbes US 30 under 30 & Featured as the Honoree of VC category. She was also awarded the Forbes Asia 30 under 30 of Finance category in the same year.
Mei Xu, Partner, CPA, Moss Adams, LLP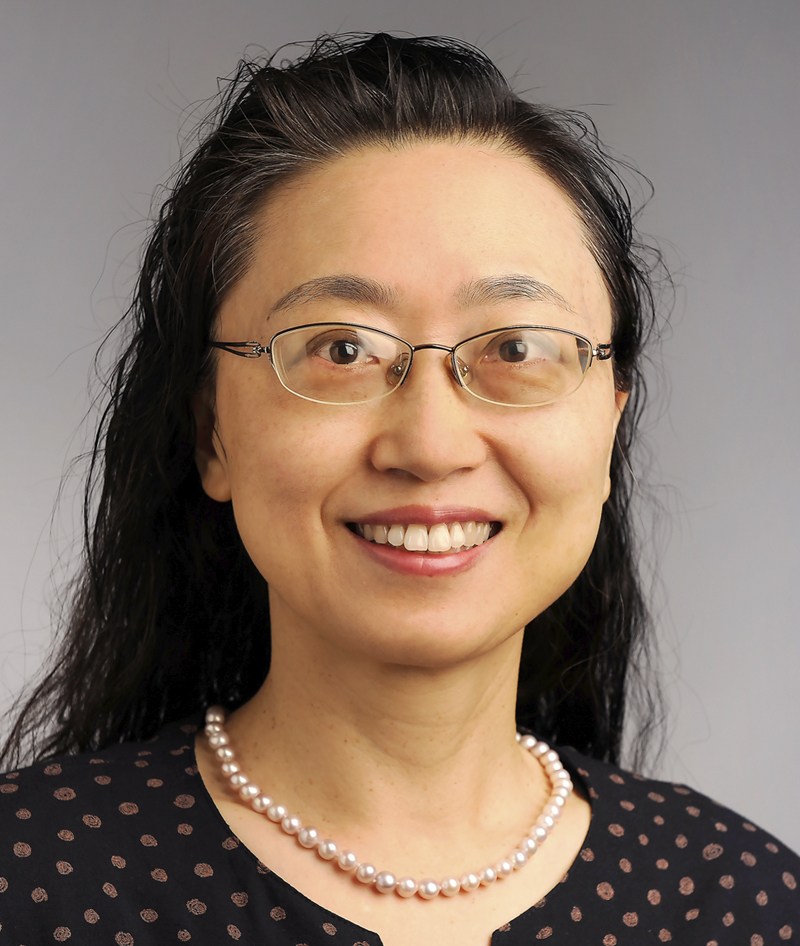 Mei Xu has been in public accounting since 1993. She provides clients with a range of tax- and transaction-related services, including domestic and international reporting, FIN 48, special-purpose vehicles and Renminbi (RMB) funds, and partnership structuring and terms. Her experience includes advising clients with international tax issues in jurisdictions including China, Hong Kong, India, Israel, Brazil, and Singapore. She also helps resolve IRS and state tax controversies and disputes.
Before joining Moss Adams, Mei served as the director of a Big Four firm and the chief financial officer for an angel fund and its management company, specializing in early-stage technology and medical devices companies. In that role, she worked with funds and portfolio companies to see transactions through from fundraising through fund closing, often working one-on-one with portfolio company CFOs and their legal counsels to review term sheets and financing documents.
David Cao, Founder & CEO F50, Host of Startup Tea Talk, Founding Partner, F50 Ventures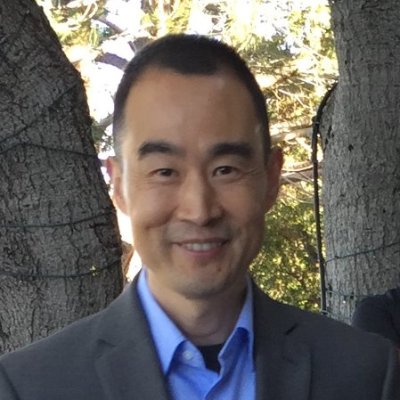 Founder & CEO of F50. A pioneer, believer, and a passionate leader of venture ecosystem in Silicon Valley. He led the evaluation process of selection of 350 startups from over 5000 startups during first 2.5 years of F50, and led the investment process for over 30 startups of them. David is personally involved in AI / Robotic, FinTech, HealthTech. David created Silicon Valley Entrepreneurs & Startups. Four exits (GWC US, ExtendLogic, PlayPhone, LightSurf).
We welcome venue, food, prize sponsors, partners. Email teatalk@svtea.tv for more detail
When & Where

Shenzhen Valley Ventures
955 Alma St #B
Palo Alto, CA 94301


Saturday, August 5, 2017 from 9:30 AM to 5:30 PM (PDT)
Add to my calendar
Organizer
Silicon Valley Entrepreneurs is the second-largest entrepreneurship network in America, bringing together a community of over 35,000 founders, investors, and innovators. Entrepreneurship magic happens at our weekly events: the brightest minds and game-changers come together to learn, network, and turn dreams into tomorrow. Join our growing community, and come out to an exciting demo night, social mixer, or conference!
Want to stay in touch? Subscribe to our mailing list here: http://eepurl.com/dBMCIn
We promise not to spam you!