Founder Bootcamp Demo Night for Investors

Tuesday, October 3, 2017 from 3:00 PM to 7:00 PM (PDT)
Event Details
 Founder Bootcamp Demo Night
Selected founders to demo to group of investors. If you have raised money from a branded angel investor, you can apply to demo for free.
Who Should Attend
This program is designed for early stage founders and founders to be in Silicon Valley who seek to raise external funding. We have few presenting slot for qualified founders has prior angel funding. Apply here: https://goo.gl/forms/sfjxJknLF17nf0u13
Angel investor and earlier stage VCs
Free to accredit investors (Must be accredit investor): https://goo.gl/forms/ZXH8N0Jdt8pemZkk1
Agenda (Tentative):
3PM: Pitch Review (presenter only)
4PM: Mentoring session (presenter & investor only)
Ann Darian, Founder, Story Boss Nation
5PM Speakers (All attendees):
Sumeet Jain, Co-Founder & General Partner at Luma Capital Partners
Chance J. Du, Founding Partner, Coefficient Ventures  

Steve Hoffman, Captain & CEO of Founders Space
5:45PM: Demo start
6:30PM: Investor Review Panel
7PM Reception & Food
Pitch Companies (8-10 startups):
• ZenSports, Mark Thomas, Co-Founder & CEO
• Bloomlife, Eric Dy, PhD, Co-Founder & CEO
• You Microfarm, Rodger Wasson
• Ponder,Manshu Agarwal
• Sprimo
• Holotron
• And two more Bootcamp Startups
== Startup Detail
ZenSports
Find and connect with friends and others to play sports.
Mark Thomas, Co-Founder & CEO
https://www.linkedin.com/in/entrepreneursf/
Mark is an experienced technology entrepreneur. Currently the Co-Founder & CEO of ZenSports, which is a mobile app for amateur and recreational sports that makes it easy for you to find and schedule matches with other players and teams near you, as well as find, register, and pay for leagues, tournaments, pickup games, and social sporting events.
Previously the Co-Founder & CEO of Reesio, a venture-backed startup within real estate technology that was acquired by News Corp's Realtor.com in 2015. I raised over $1.5M in funding from angels and VC's prior to us being acquired. Other notable achievements: founded a recruiting agency called Thomas Executive Resources that I sold in 2008, and have owned a real estate investment company for the past 13 years called Mark Thomas Realty Holdings.
ZenSports is a social network for amateur and recreational sports that makes it easy for you to find and schedule matches with other individual players and teams near you, as well as find, register, and pay for leagues, tournaments, pickup games, and social sporting events. In addition to finding people to play with and competitions to play in, ZenSports has a very engaging social platform that lets you share videos, pictures, and updates that are happening in your sporting life with your friends and followers. You can even live stream your matches and events to show your friends and the world in real-time all of the winning that you're doing. Check out a demo at:
https://youtu.be/mP2Tz6KZnMg
Bloomlife
Bloomlife is a women's health company designing the future of prenatal care with technology to improve the health of moms and babies. They have raised $6M to date from investors including Marc Benioff, Kapor Capital, and LanzaTech Ventures.  Building upon the successful launch of their first product, they are raising a Series A to scale growth and pursue adoption within healthcare systems. The potential impact of their business has been recognized in global startup competitions including winning of Richard Branson's Extreme Tech Challenge, MedTech Innovator Award Finalist, and TechCrunch Hardware Finalist.  
Ponder
Ponder is a mobile game for playing matchmaker, where you win money for making successful matches. You drag and drop photos of singles - both friends and strangers - who you think could be a good match based on profile information. If the couple like each other you win $10. If they get married you win $1000! A blockchain-based token increases the incentive to stay engaged and build the community. 
For singles Ponder is the most effective way to find a long-term partner. An entire community of friends and other matchmakers are highly motivated to find you the perfect match. For everyone, single or taken, Ponder is a fun, rewarding, and meaningful game that adds love in the world. The alpha has been downloaded 100k times with the beta product to be released next week. 
Holotron
Intuitive, life-like control of humanoid robots and virtual avatars for disaster recovery, virtual reality and more.
=== Instructors and Mentors ===
James (Jim) F. Jensen, Partner, Perkins Coie

Bill Reichert,  Managing Director, Garage Ventures

Naeem Zafar, serial entrepreneur, faculty of UC Berkeley, UCSF, Ozyegin University and LUMS

Anil Advani, Managing Partner, Inventus Law

Lu Zhang, Fusion Fund founding partner, also know as NewGen capital

Mei Xu, Partner, CPA, Moss Adams, LLP

David Cao, Founder & CEO F50, Host of Startup Tea Talk, Founding Partner, F50 Ventures

Li Sun, Bessmer venture partner

Susan Hobbs, Partner at CrunchFund

Canice Wu, Vice President of Corporate Innovation at RocketSpace

Anu (Anurag) Nigam,Former Angel Investor, Former Serial Entrepreneur Turned Professional Startup Advisor 

Sumeet Jain, Co-Founder & General Partner at Luma Capital Partners

Chance J. Du, Founding Partner, Coefficient Ventures

Steve Hoffman, Captain & CEO of Founders Space

More to come!
====  Bio ====
James (Jim) F. Jensen, Partner, Perkins Coie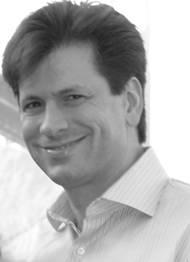 James Jensen, a partner in the firm's Emerging Companies & Venture Capital practice and a leader of the firm's China Emerging Company and the Investment Fund Formation practices in Silicon Valley, represents emerging companies, accelerator/incubators and venture capital funds in diverse industries, including clean technology (e.g.,biofuels, LEDs, smart meters and solar), digital media, Internet, medical devices, mobile, security and software.  He is a technology entrepreneur and has formed and ran multiple e-commerce and other Internet companies, which gives him a unique understanding of legal issues as viewed through the eyes of entrepreneurs.  He also represents traditional brick and mortar businesses that produce profits and cash flow, anathemas to Silicon Valley startup companies.
Jim has nearly 15 years of legal experience in the following:
·  representing start-up and emerging growth companies at all stages of their development;
·  assisting corporate, angel and venture capital firms with their investment transactions in the United States and China;
·  forming angel investment and venture capital funds and providing advice to fund managers about their ongoing operations;
·  leading exit transactions, including mergers, acquisitions and other restructurings; and
·  counseling clients on board management and corporate governance issues.
Jim has been involved in more than 250 investment and exit transactions during his legal career and, as importantly, a handful of exit or restructuring transactions as a business executive.  His transactional experiences range from a few hundred thousand dollars to several billion dollars.  Prior to joining Perkins Coie, Jim managed hundreds of investment transactions as general counsel, Emerging Markets, with VantagePoint Capital Partners, a large venture capital and private equity firm.  He benefits his client through his broad network of contacts in the angel investment and venture capital community.
He is a sought-after speaker on topics related to emerging companies, venture capital and related legal issues and an author of many articles on start-up business strategy.  He is intrigued by innovation and regularly attends technology events to learn and exchange ideas about emerging technologies.  He enjoys helping entrepreneurs hone their business plans and establish strategic objectives.
His recent clients include VantagePoint Capital Partners and Chrysalix Energy Venture Capital, as well as accelerators, UpWest Labs and Advise.me Management LLC.  Jim has also been recently engaged to represent a large corporate investor in venture capital investments and a prominent family office in investment restructurings.
Bill Reichert – Managing Director, Garage Ventures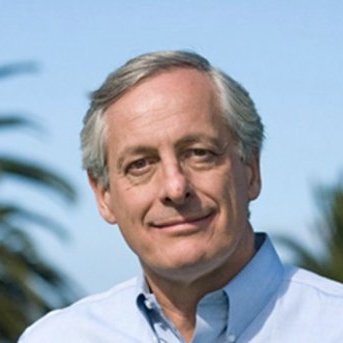 Bill Reichert has over 30 years of experience as an investor, entrepreneur and operating executive. Since joining Garage in 1998, Bill has focused on early-stage information technology and materials science companies. He has been a board director or board observer at CaseStack, WhiteHat Security, ClearFuels Technology, Simply Hired, MiaSole, D.light Design, ThermoCeramix, and VisaNow, among others. Prior to Garage, Bill was a co-founder or senior executive in several venture-backed technology startups, including Trademark Software, The Learning Company, and Academic Systems. Earlier in his career, he worked at McKinsey & Company, Brown Brothers Harriman & Co., and the World Bank. Bill earned a B.A. at Harvard College and an M.B.A. from Stanford University. He was a founding board member and a Chairman of the Churchill Club, and is an advisor to the Women's Startup Lab. He is also a member of the Council on Foreign Relations in New York.
Naeem Zafar, serial entrepreneur, faculty of UC Berkeley, UCSF, Ozyegin University and LUMS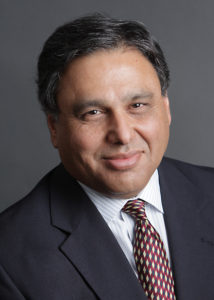 Naeem is a serial entrepreneur and currently serves as the co-founder and CEO of TeleSense, an IoT (Internet of Things) company creating solutions for the food safety and regulatory compliance in critical industries. He co-founded and served as the CEO of Bitzer Mobile, an enterprise security and mobility company that was acquired by Oracle in November 2013. Naeem has been teaching at the University of California Berkeley, Center of Entrepreneurship and Technology in 2005. He is also the Professor of the Practice at Brown University. He teaches courses in Entrepreneurship, Technology Strategy, Innovation and New Venture Finance at Brown and Berkeley. Naeem started his own business at the age of 26 and subsequently went on to start, or work at, six startups. His first job out of Brown University with a degree in electrical engineering was to design chips and electronic systems. Naeem has authored five books on entrepreneurship on topics ranging from conducting market research to seeking the right funding to successful ways to start a business. Information can be found on www.NaeemZafar.com. His books including "7-Steps to a Successful Startup" are also available on Amazon.com, Kindle and on the iTunes App store.
Anil Advani, Managing Partner, Inventus Law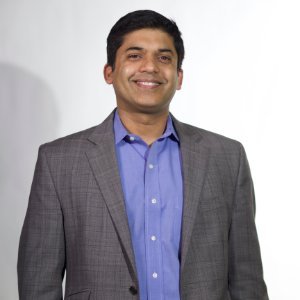 Anil Advani specializes in the representation of early stage startup companies, venture funds, institutional angel investors and many prominent angel investors in silicon valley, India and other startup jurisdictions around the world. In the last 17 years practicing law in Silicon Valley, Mr. Advani has represented more than 2,000 startup companies and numerous founders, venture capital investors, angel investors, investment banks and venture debt investors in silicon valley and across the world, on issues relating to formation, founder issues, consulting and advisory arrangements, capital structuring, angel financings, venture financings, debt financings, leasing, strategic licensing and customer arrangements, and mergers and acquisitions. Mr. Advani has represented clients in more than 300 financing and M&A transactions valued at over $2 billion in the aggregate. He also has an active practice representing: (1) U.S. based public companies, investment banks, financial institutions and venture funds on acquisitions, financings, joint ventures and other strategic transactions in India, and (2) companies from New York, Los Angeles, Arizona, Chicago, India, Singapore, Turkey, Brazil, Mexico, Columbia, Croatia, Iceland, Czech, Hungary, Romania, South Africa, the U.K. and other world jurisdictions in setting up operations in Silicon Valley.
Prior to starting Inventus Law in September 2009, Mr. Advani was Of Counsel and Head of India Practice in the Menlo Park offices of Orrick, Herrington & Sutcliffe. Before joining Orrick, he was General Counsel and Vice President of SemIndia, a pioneering effort to establish semiconductor manufacturing in India. In that role, he was responsible for coordinating with the Government of India in formulating a comprehensive semiconductor policy for India as well as with the State of Andhra Pradesh in structuring Fab City in Hyderabad, Andhra Pradesh. Prior to joining SemIndia, Mr. Advani was a Senior Associate in the Silicon Valley offices of Cooley Godward where his practice focused on representing emerging companies and the venture funds and banks that finance those companies. Mr. Advani started his legal career practicing in the High Court of Delhi, India. He is licensed to practice in California, New York and New Delhi, India.
Mr. Advani is fluent in English, Hindi, Sindhi and Punjabi, and loves Cricket, Golf, Basketball and Cycling.
Lu Zhang, Fusion Fund founding partner, also know as NewGen Capital

 Lu Zhang is the Founding and Managing Partner of NewGen Capital.  Prior to starting NewGen, she was a Venture Partner at Fenox Venture Capital. She participated in over 20 investments and assist M&A of the portfolios. Lu was also the Founder and CEO of Acetone Inc. (acquired 2012), a start-up focused on non-invasive technology for the early diagnosis of Type II diabetes. She has also worked as a consultant at the United Nations Industrial Development Agency. Lu received her M.S. in Materials Science and Engineering from Stanford University and holds several patents. She is an advisor and mentor to several innovative programs and incubators in Silicon Valley. Lu has won numerous awards and is frequently invited to speak at events. She was recently awarded the Forbes US 30 under 30 & Featured as the Honoree of VC category. She was also awarded the Forbes Asia 30 under 30 of Finance category in the same year.
Mei Xu, Partner, CPA, Moss Adams, LLP

Mei Xu has been in public accounting since 1993. She provides clients with a range of tax- and transaction-related services, including domestic and international reporting, FIN 48, special-purpose vehicles and Renminbi (RMB) funds, and partnership structuring and terms. Her experience includes advising clients with international tax issues in jurisdictions including China, Hong Kong, India, Israel, Brazil, and Singapore. She also helps resolve IRS and state tax controversies and disputes.
Before joining Moss Adams, Mei served as the director of a Big Four firm and the chief financial officer for an angel fund and its management company, specializing in early-stage technology and medical devices companies. In that role, she worked with funds and portfolio companies to see transactions through from fundraising through fund closing, often working one-on-one with portfolio company CFOs and their legal counsels to review term sheets and financing documents.
David Cao, Founder & CEO F50, Host of Startup Tea Talk, Founding Partner, F50 Ventures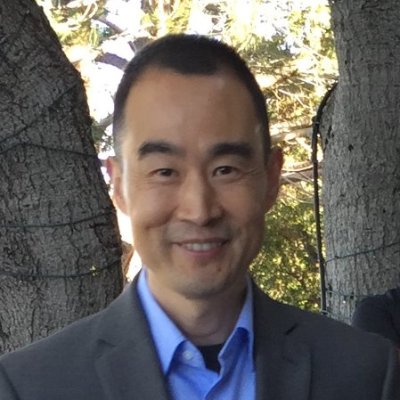 Founder & CEO of F50. A pioneer, believer, and a passionate leader of venture ecosystem in Silicon Valley. He led the evaluation process of selection of 350 startups from over 5000 startups during first 2.5 years of F50, and led the investment process for over 30 startups of them. David is personally involved in AI / Robotic, FinTech, HealthTech. David created Silicon Valley Entrepreneurs & Startups. Four exits (GWC US, ExtendLogic, PlayPhone, LightSurf).
Li Sun,Bessmer venture partner, Bessmer is a big fund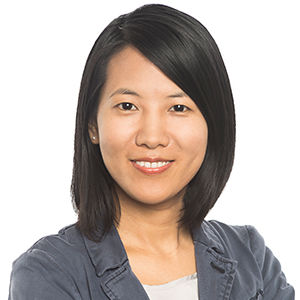 Li Sun joined BVP in Oct 2016 as a senior associate at the Menlo Park office. She comes from a global background spanning 4 countries with diverse experiences across engineering, science, technology and entrepreneurship. Born in China, she holds a B.Eng in EE and business with highest honors from NTU in Singapore, an M.Eng in materials technologies from MIT, and a PhD in Applied Physics from Harvard University. For her thesis at MIT, she worked closely with the founders of A123 Systems, evaluating the commercialization potential of various clean technologies integrating solar, energy storage and electric vehicles in an urban setting. Later on, during her PhD in nanophotonics and immunotherapy, she cofounded and ran two startups on the side, including Raynovi Tech, a VR company that commercializes a transparent glass display she co-invented, and NEMO Central, an internet startup that helps better connect isolated communities. For her PhD thesis, she invented a single-cell platform to identify and select individual effective T cell – tumor cell pairs. This technology allows the precise determination of the T-cell receptor – antigen pair, which has the potential to greatly improve the TCR and CAR-T technology. A startup is recently born out of the lab trying to commercialize this technology.  

As a scientist and engineer, Li is passionate about inventing technologies that transform human life and turning those technologies into products that have a lasting positive impact on the world. As an entrepreneur turned VC, Li looks for positive impact in a startup/technology, and resourcefulness and relentless determination in a founder/founding team.
In her spare time, Li enjoys reading, swimming and gardening. Back in Boston, she used to grow a variety of vegetables on her rooftop. Now she cannot wait to start year-round "serious" gardening in the Bay Area! 
Susan Hobbs,Partner at CrunchFund. CrunchFund has pretty good reputation in the valley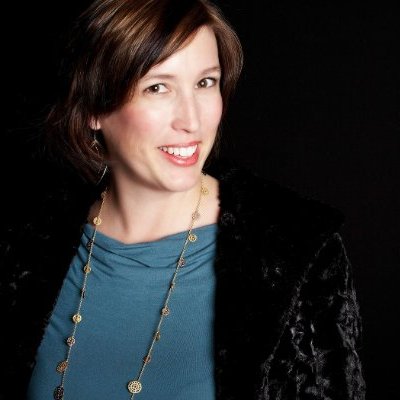 Susan is a Partner at CrunchFund. Previously, Susan worked at Y Combinator and as the Director of Global Programming at TechCrunch where she focused on the programming and speakers for the TechCrunch events and the Startup Battlefield. She started her career as a teacher in Southern California and returned to her Silicon Valley roots in 2004 to join a hardware startup based in the UK and the Silicon Valley. Susan was the first non-engineering hire at both Codian (acquired by Tandberg in 2007, then by Cisco Systems in 2008) and at CoTweet (acquired by ExactTarget in 2010, then by Salesforce.com in 2013). Her focus was in Product, Business Development and Marketing. You can reach her directly on Twitter @slh.
Canice Wu, Vice President of Corporate Innovation at RocketSpace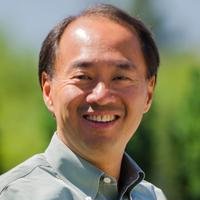 Serial entrepreneur and investor who leverages operating experience and network to establish market leaders. Over 27 years of experience in founding, operating, investing, and scaling successful companies in Software-as-a-Service business, Artificial Intelligence, Big Data, Mobile Internet, management consulting, and innovation accelerator. Passionate about leveraging innovation to tackle major challenges. International experience across North America, Asia, and Europe. Expertise in: 

Venture Building | Product to Market | Scale Operations | Strategic Investment
Product Marketing | Strategic Business Development | Customer Success | Internationalization

Proven by establishing RocketSpace innovation center, transforming Plug and Play Tech Center into global leader, founding Insights OnDemand, and developing Siebel's industry business unit for financial services from scratch to over $300 million in revenue in 5 years.
Anu (Anurag) Nigam,Former Angel Investor, Former Serial Entrepreneur Turned Professional Startup Advisor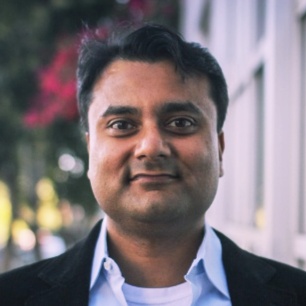 Startup Founders get 15 min advice from me. https://calendly.com/anunigam/15min

Ever since my first startup, I've enjoyed working with small driven teams with cutting edge technologies who develop them into successful businesses. My first two startups revolutionized fiber-optic telecommunications resulting in two acquisitions both in the Top 10 Largest VC-Backed M&A Deals of All Time.* After the .com crash, I shifted sights to consumer internet and started one of the world's first social networks, hi5.com, which grew to 60M MAU. When the first smartphone came out, I started an app company that organically attracted 15M installs.

Beyond my life in operations, I have contributed positively to the startup ecosystem in a variety of ways. I have personally invested in over 50 startups and have served as an advisor to a litany of others. After multiple interactions with A-list entrepreneurs, I realized that the biggest need for an entrepreneur isn't capital; it's solid advice. That need and my passion for startups has led me to join ETW Advisors, a firm that provides trusted counsel to startup founders as they grow their business from concept to product to scale.

The journey of most startups is dynamic and can be filled with many unknowns. The advisors at ETW have been there before and can help make that journey a little bit easier. It doesn't have to be quite as lonely with our stellar team by your side.

*https://www.cbinsights.com/blog/largest-startup-acquisitions-list/
Sumeet Jain, Co-Founder & General Partner at Luma Capital Partners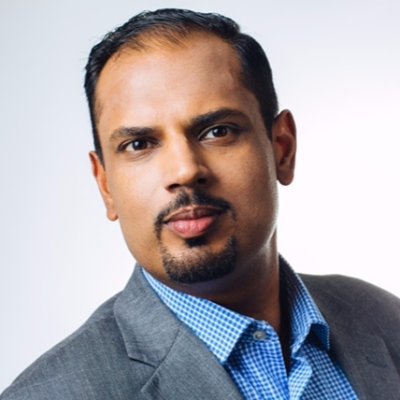 Venture capital and growth equity investor, M&A and capital markets expertise, Adviser, Entrepreneurship

Focus on marketing technology: software, advertising technology, commerce, consumer media platforms. 

Specialties: Venture Capital and private equity, Investment banking, strategy, product management, sales & business development
Chance J. Du, Founding Partner, Coefficient Ventures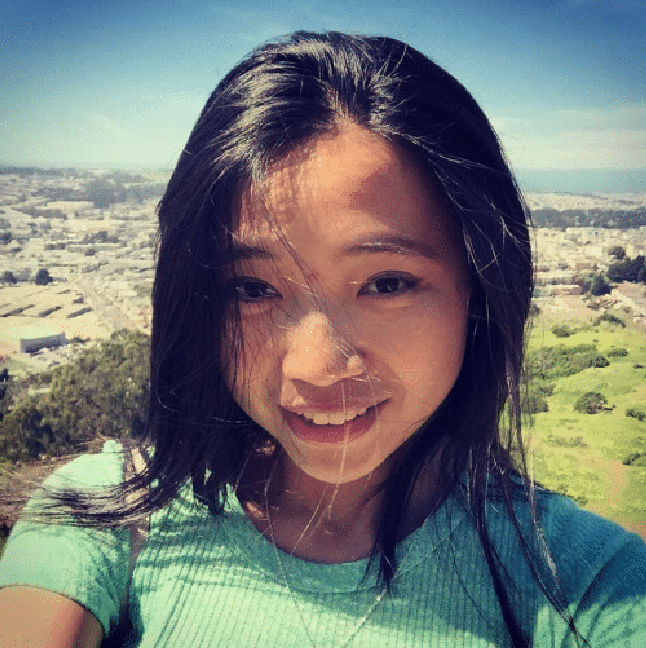 Chance is the Founding Partner at Coefficient Ventures, a seed fund targeting in investing in the AI, blockchain and space tech. Prior to start Coefficient, Chance has been an early stage investor since 2015. Companies she has invested in and involved including GrubMarket, Scaled Inference, Protocol labs, etc. She is an advisor for Sudo Review, KCH partners, IW ventures. Prior to being a venture capitalist, Chance was a founder and CEO of The One Inc.(acquired in 2015.)
Steve Hoffman, Captain & CEO of Founders Space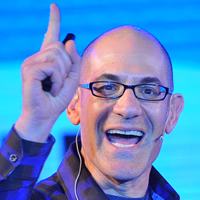 Steve Hoffman (Captain Hoff) is a serial entrepreneur, angel investor, LP in August Capital, and author of the book Make Elephants Fly: The Process of Radical Innovation. Hoffman is also the Captain & CEO of Founders Space, one of the world's leading incubators and accelerators, with over 50 partners in 22 countries.
Always innovating on his life, Captain Hoff has tried more professions than cats have lives, including serial entrepreneur, venture capitalist, angel investor, studio head, computer engineer, filmmaker, Hollywood TV exec, published author, coder, game designer, manga rewriter, animator and voice actor.
Hoffman was the Founder and Chairman of the Producers Guild Silicon Valley Chapter, Board of Governors of the New Media Council, and founding member of the Academy of Television's Interactive Media Group.
While in Hollywood, Hoffman worked as a TV development executive at Fries Entertainment, known for producing over a hundred TV shows (acquired by MGM). He went on to pioneer interactive television with his venture-funded startup Spiderdance, which produced interactive TV shows with NBC, MTV, Turner, Warner Brothers, History Channel, Game Show Network and others.
In Silicon Valley, Hoffman founded two more venture-backed startups in the areas of games and entertainment, and worked as Mobile Studio Head for Infospace, with such hit mobile games as Tetris, Wheel of Fortune, Tomb Raider, Thief, Hitman, Skee-Ball and X-Files.
Hoffman went on to launch Founders Space, with the mission to educate and accelerate entrepreneurs. Founders Space has become one of the top startup accelerators in the world. Hoffman has trained hundreds of startup founders and corporate executives in the art of innovation and routinely works with the world's largest global corporations and venture funds.
Hoffman has a BS from the University of California in Computer Engineering and an MFA from the University of Southern California in Cinema Television. He currently resides in San Francisco but spends most of his time in the air, visiting startups, investors and innovators all over the world.
More about Founder Bootcamp:
https://svstartup.tv/founder-bootcamp/
We welcome venue, food, prize sponsors, partners. Email teatalk@svtea.tv for more detail
When & Where

Dentons, 1530 Page Mill Rd #200, Palo Alto, CA 94304

Palo Alto, CA


Tuesday, October 3, 2017 from 3:00 PM to 7:00 PM (PDT)
Add to my calendar
Organizer
http://sve.io
Want to stay in touch? Subscribe to our mailing list here.
SVE Talk is a series of interviews hosting by SVE.io with F50 and the largest Entrepreneur community (30,000 members): Silicon Valley Entrepreneurs together with a couple of other partnering organizations. The content partners including F50's flagship Global Capital Summit™, SVE Startup Talk, and Founder Word, etc.
SVE Talk's set to inspire millions of founders worldwide and be a great stage to deliver your story to the founders and investors globally. SVE's newsletter goes out to over 100,000 Silicon Valley founders and over 3,000 investors worldwide weekly, so it would be nice PR for you and your business.
Here are some featured speakers on SVE Talk:
Myron Scholes, Professor, Stanford GSB, Economic Nobel Prize Winner

Hilary Gosher, Managing Director, Insight Venture Partners

Peter Hebert, Co-Founder & Managing Partner, Lux Capital

Keith Krach, Chairman, DocuSign

Paul Holland, General Partner, Foundation Capital

Jason Calacanis, Founder of Launch

Josh Elman, Partner, Greylock

Louay Eldada, CEO and Co-founder, Quanergy (1.5billion startup)

Duncan Logan, Founder & CEO Rocket Space

Adam Draper, Funding Partner Boost VC

William Santana Li, Chairman, and CEO, Knightscope, Inc. (100M startup)

Duncan Davidson, Managing Partner, Bullpen Capital

Raj Singh, Lentil Al / Tempo