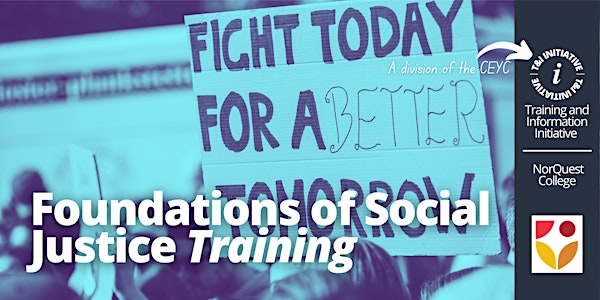 Foundations of Social Justice
In this training, analyze and develop different perspectives of complex issues while identifying how they relate to individuals in society.
About this event
In collaboration with Norquest College and the Training and Information Initiative, the City of Edmonton Youth Council (CEYC) is excited to announce our latest training: Foundations of Social Justice, accessible to anyone for free.
This interactive and engaging workshop provides participants with an awareness of introductory key concepts on social justice. This session will help participants develop critical perspectives on complex issues related to social justice and equity. Participants will actively engage with current social justice and equity issues. Furthermore, they will have the opportunity to examine their own identity in regard to their knowledge, skills and attitudes.
We can't wait to see you there.