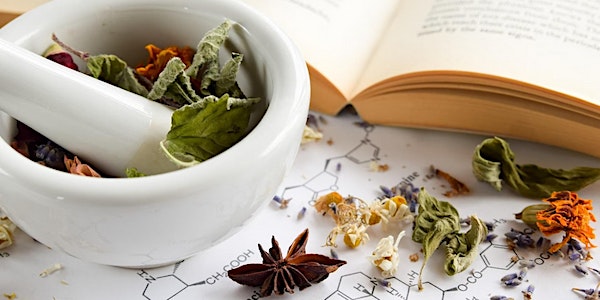 Foundations of Herbalism - Herbs & Nutrition for the Immune System
Herbal medicine is the art and science of using medicinal plants. Get your start on a powerful herbal practice!
Refund Policy
Contact the organizer to request a refund.
About this event
Saturday, December 3rd: 10am-12:30 pm; 1:30-3:30 pm
Herbs and Nutrition for the Immune System
This month, we'll be looking at actions, herbs, protocols and recipes for Immune Self-Care, including using herbs as medicine and food. We strive to give you a better understanding of the difference between acute and chronic disease processes and care as well as a basic capacity to apply the knowledge you develop for safe self-care and in-home use.
`10am-12:30 pm: Herbs for Acute Immune Issues
The morning will begin with a focus on the season of winter and ways to keep our immune system healthy throughout the year. We'll cover an herbalist's approach to acute and infectious immune issues, concentrating on the herbal anti-microbial, anti-fungal, and diaphoretic herbs as well as supplements for acute issues such as influenza, the common cold, and evolving herbal perspectives for COVID-19.
1:30-3:30 pm: Herbs & Supplements for the Immune System
Did you know that over 70% of the immune system lives in the digestive tract? This afternoon we will begin with an explanation of immune physiology and an overview of the physiological connection between the digestive, lymph, and immune systems, as well as the role of the microbiome. We'll review specific dietary inputs to support immunity and we'll explore immunity-supporting supplements including probiotics, Vitamin B, Zinc, and others.
Wednesday follow-up webinar, December 14th, 7 pm: Deep Immune Support Herbs
We'll start this webinar by getting to know an array of Medicinal Mushrooms and herbs known for their Immune Supportive actions. These include Reishi, Shiitake, Maitake, Chaga, Turkey tail, Cordyceps, and Grifola, as well as deep immune-acting herbs such as Astragalus, Rhodiola, Dan Shen, Schizandra, and Pau d Arco. A discussion on how these are best used medicinally will be undertaken.
Join the Mid-Atlantic School of Herbalism!
midatlantischoolofherbalism@gmail.com
Intrigued by herbs? Come join us at the Mid-Atlantic School of Herbalism and explore the many benefits of herbal plant medicine. The herbalists at the Mid-Atlantic School of Herbalism (MASH) have a combined experience of working with plant medicine of more than 100 years and we are passionate about sharing the wonders of herbal medicine with our students.
This certification course is currently taught online via Zoom and can be joined at any time during the year. It is run in executive format, with one (1) Saturday a month,10 am-12:30 pm, 1:30-3:30 pm (except August) with a follow-up 1 ½ hour webinar and study group after the weekend classes (on the 2nd Wed evening after the Saturday class at 7-8:30 pm). Assignments and study between classes are required for certification. Classes are recorded so they can be made up if missed. The one-year program runs for 11 months and can be joined at any time during the year as classes are taught on a revolving basis. Monthly Saturday and evening classes must be attended or made up and monthly assignments completed for the Foundations of Herbalism Certificate.
The cost for Foundations of Herbalism (FOH) Certificate: $199/month x 11 or $2,189 in total.