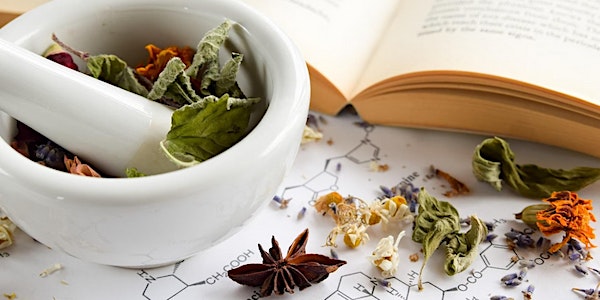 Foundations of Herbalism: Herb Walk, Plant ID, Harvesting & Medicine Making
Herbal medicine is the art and science of using medicinal plants. Get your start on a powerful herbal practice!
By Smile Herb Shop - The Natural Way To Heal
Date and time
Saturday, June 3 · 7am - 12:30pm PDT
Refund Policy
Contact the organizer to request a refund.
About this event
5 hours 30 minutes

Mobile eTicket
Saturday, June 3rd: 10am-12:30 pm; 1:30-3:30 pm
Herbal Walk, Plant ID, Sustainable Harvesting, & Medicine Making, Plus Herbal First Aid
We at MASH believe that budding herbalists should be able to identify plants, particularly medicinal ones, in the wild or on city sidewalks. That is what this workshop is all about. We'll be 'digging' into plant ID for herbalists so you can learn to identify plants by their leaves, flowers, and stems, as well as where they grow. We'll also be showing you harvesting techniques and then, in the afternoon, how to turn that harvest into medicine at MASH Co-Director, Betsy Miller's garden.
Betsy's address will be given out once you sign up for the class. You can join in person or watch the live stream. Please note: The herb walk WILL NOT be at SMILE.
`10am-12:30 pm: Herbal Walk, Plant ID, and Sustainable Harvesting
This month, we'll be live streaming our herb walk as well as giving you the opportunity to explore Betsy's beautiful herb garden in Sterling Virginia in person, if you should so desire. We'll look at practical ways of recognizing medicinal herbs in their native habitat. If you choose to come in person, please bring a hat, proper shoes, (natural) bug spray, a small collection bag or basket, and a magnifying glass, if you have one. We'll be learning more about plant family characteristics as well as ways of recognizing medicinal herbs in the wild. Handouts will be sent out before the class to assist in recognition of plant habitat, structure, distinctive parts (flowers, leaves, stems). We'll look at techniques for harvesting plants in your garden as well as in the wild. Instructions on how to prepare and store medicinal plants so that they retain their active constituents will be covered.
1:30-3:30 pm: Medicine Making: Tinctures and Glycerites from fresh and dried plants
In the afternoon, plants we've harvested in the morning will be made into herbal medicine! We'll learn how to turn fresh herbs into tinctures, elixirs, and glycerites. We will be focusing on making medicine with herbs that can be used for building your own herbal medicine home kits.
We'll also provide you with a list of reputable sources where you can buy herbs for your own use.
Wednesday follow-up webinar, June 14th, 7 pm: Herbal First Aid
Herbs have long been used to relieve pain and stimulate healing in the form of therapeutic compresses, poultices, plasters, fomentations, pastes, salves, ointments, and liniments. We'll 'resurrect' some classic recipes, including making infused oils, 'biblical balm', medieval German black and yellow salves as well as other methods of using 'weeds' from your backyard & local woods for boluses and smoke treatments. A booklet of recipes will be included.
Join the Mid-Atlantic School of Herbalism!
midatlantischoolofherbalism@gmail.com
Intrigued by herbs? Come join us at the Mid-Atlantic School of Herbalism and explore the many benefits of herbal plant medicine. The herbalists at the Mid-Atlantic School of Herbalism (MASH) have a combined experience of working with plant medicine of more than 100 years, and we are passionate about sharing the wonders of herbal medicine with our students.
About the organizer
Smile Herb Shop provides the highest quality & largest variety of herbal products available on the market today. We not only sell herbs but also have ongoing classes on herbs as well as one to one clinical consultations for many ailments.
4908 Berwyn Rd, College Park, MD 20740 - Get Directions - (301) 474-8791