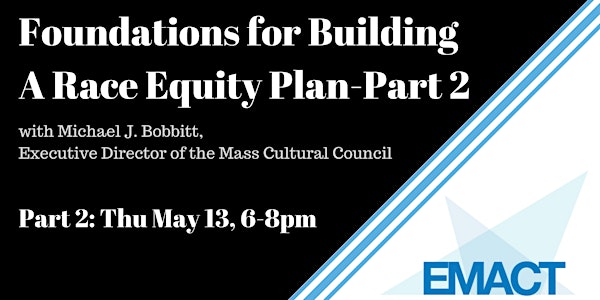 Foundations for Building A Race Equity Plan - Part 2
Join us along with Michael J. Bobbitt, Executive Director, Mass Cultural Council, in a discussion about Building a Race Equity Plan!
About this event
Michael will lead participants through the foundations for building a race equity plan, including obstacles and pitfalls to building it. Participants will have a chance to talk through best practices and get examples of well tested anti-racists action steps that they can use as they build their own organizational plans.
https://massculturalcouncil.org/about/staff/michael-j-bobbitt-bio/