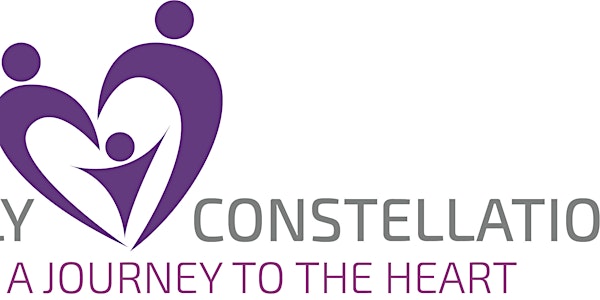 Foundation Training 2020-21
Event Information
Location
St Anne's Church
45 Church Road
Bagshot
GU19 5EQ
United Kingdom
Description
Course Structure and Dates
The Training will be structured in the following way and include:
6 modules of 2 days

3 Days of Supervised Practice Days (in between modules)

3 one to one Personal Support sessions with Marilene either via Skype or in person (90 minutes each)

2 free representative places at any of Marilene's constellation workshops during 2020
Times:
Fridays 12.30-7pm (including the Supervised Training Days)

Saturdays 9.30am - 6pm
Dates
Module 1: 18/19 Sept 2020

between module 1&2: one to on session (to be arranged individually)

Module 2: 16/17 Oct 2020

Supervised Training Day 1: 6 Nov 2020

Module 3: 27/28 Nov 2020

between module 3&4: one to on session (to be arranged individually)

Module 4: 22/23 Jan 2021

Supervised Training Day 2: 5 Feb 2021

Module 5: 26/27 Feb 2021

Supervised Training Day 3: Fri 12 March 2021

Module 6: 26/27 March 2021

within 4 weeks of module 6: one to one session (to be arranged individually)
This Foundation Family Constellations Training is open to everyone who has a yearning to learn more about this process, either for personal or for professional reasons, or, of course, a mixture of the two.
The Foundation year will be taught with an emphasis on one to one work, while the following year will progress to learning how to facilitate confidently group constellations.
Payment and fee
The full fee for the Foundation Training is £1995
A £400 deposit is needed to secure your place. This deposit becomes non-refundable 2 weeks after your informal 'interview' with Marilene following your formal application.
Application process
If you would like to apply to this training, you will need to
Fill in an application form AND

Pay a deposit of £400

Once we have received the above, we will contact you to arrange and informal interview on the phone, Skype or in person. This will be an opportunity to speak in person, if we have not done so already before then, and to 'get to know' one another before the training. This will also be a good time for you to ask any other questions that you may have about the training.

If for any reason, either party decides following this call that the training is not suitable for you, then either party can cancel the place within 2 weeks of the call and a full refund of the otherwise non-refundable deposit will be given.
Cancellation Policy
The deposit payment becomes non-refundable 2 weeks after your informal 'interview' following your application

You are only committing to pay all of the remaining course fees once the course has started (this can be done through a monthly payment plan).
For more information about the event, please contact Marilene:
marilene1@hotmail.co.uk or 07785 772 912
www.SOULUTIONSfocused.co.uk
Date and time
Location
St Anne's Church
45 Church Road
Bagshot
GU19 5EQ
United Kingdom