Foundation Skills - Dog Training 6-Thursdays at 2pm beginning October 4th
Sales Have Ended
Registrations are closed
Please join our waiting list.
Sales Have Ended
Registrations are closed
Please join our waiting list.
Description




Foundation Skills Class
Class times:
Thursdays 2:00 - 3:00pm
October 4th - November 8th, 2018
Foundation Skills Class is for students who wish to continue working with their dogs, learn new skills and gain more control over their dogs as well as to start training for competitive dog sports. Instruction will include the foundation skills needed for students to take the AKC CGC test or begin Rally or Novice Polish class or other dog sports as desired.
Admission is restricted to those who have satisfactorily completed a Beginner class and received recommendation from the Instructor to attend OR have approval of the Training Director.
Dogs will remain at the Foundation Skills level until they have received recommendation from the Instructor to move on to a higher level class.
Canine Good Citizen tests will be scheduled for the week following the last week of class for an additional fee of $10 for members and $20 for non-members.
To contact the Training Director, email training@dallasdogtraining.org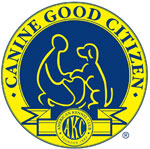 DallasDogTraining.org for more information.

FAQs
How many weeks is the class?
Class meets for 6 weeks on Thursdays.

What vaccinations are required?
All handlers must affirm the following statement upon registration:
"I affirm that my dog(s) have been properly vaccinated following an accepted vaccination protocol. Upon request I can provide vaccination records, titers, and/or the protocol followed or a waiver from my veterinarian."
What are the class times?
2:00 - 3:00pm
Is the training indoors?
Yes, in a climate controlled building.
Is there a minimum age limit?
Handlers under 18 must be accompanied by parent or guardian.

Are all breeds welcome?
Yes
Are mixed breeds welcome?
Yes
Do all registration questions need to be answered?
DTCDC Active Members - Only those questions marked with an asterisk must be answered.

All other attendees - Yes, all questions must be answered before registration is complete. These questions provide us with information that will improve your training experience.
Will I be contacted with confirmation of acceptance into class?

Yes, watch for email confirmation of acceptance from the registrar after all requirements are completed. This may take 2-3 days.
Is there a discount for First Responders & Military?
Yes, for details email registrar@dallasdogtraining.org.
Who can I contact with additional questions?
Leave message at 972-780-7698 or registrar@dallasdogtraining.org.

Having problems with this app, compliments, complaints?
Email eventbrite@dallasdogtraining.org.
We reserve the right to refuse service.