Found Footage Fest VS Everything Is Terrible + The Bentzen Ball After Party
Location
The Howard Theatre
620 T St NW
Washington, D.C., DC 20001
Description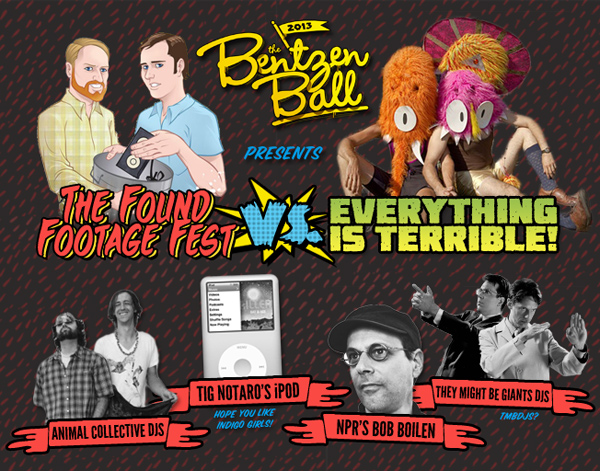 The BrightestYoungThings.com
Bentzen Ball Comedy Festival Presents
The Found Footage Festival
VS
Everything is Terrible!
After epic internet flame wars, the FFF and EIT will finally meet live on stage to sissy fight IRL to decide which found video group will reign supreme!
Expect vintage VHS weirdness found in thrift stores, yard sales and cable access + costumes and blood all over the walls!

Plus stay for the
Official Bentzen Ball After Party
featuring:
They Might Be Giants DJs
Animal Collective DJs
Bob Boilen from NPRs All Songs Considered
Tig Notaro's shitty iPod

~
FFF Vs EIT Doors are at 9:00 pm
This is a GA seated show
Advance Tickets are $18 and allow you to stick around for the after party
If you're lame and can only make it to the after party, tickets are $10
After Party doors are approx 11:30pm
18+ to enter, 21+ to drink
Find more Bentzen Ball shows at:
http://www.bentzenball.com
!!Bentzen Ball Bonus!!
Purchasing a ticket to this show will get you free access to
The Bentzen Ball Happy Hour Show!
Details/RSVP here:
https://bentzenhappyhour.eventbrite.com/
~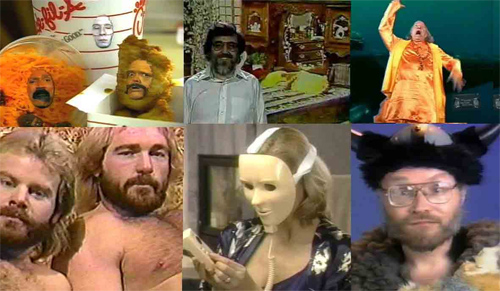 About Found Footage Festival
http://www.foundfootagefest.com/
The Found Footage Festival is a one-of-a-kind event showcasing videos found at garage sales and thrift stores and in warehouses and dumpsters throughout North America. Curators Joe Pickett (The Onion) and Nick Prueher (Letterman) host each screening in-person and provide their unique observations and commentary on these found video obscurities. From the curiously-produced industrial training video to the forsaken home movie donated to Goodwill, the Found Footage Festival resurrects these forgotten treasures and serves them up in a lively celebration of all things found.
The Found Footage Festival was founded in New York in 2004 and has gone on to sell out hundreds of shows across the U.S. and Canada, including the HBO Comedy Festival at Caesars Palace in Las Vegas and the Just For Laughs Festival in Montreal. The festival has been featured on Jimmy Kimmel Live, Late Night with Jimmy Fallon, National Public Radio and has been named a critic's pick in dozens of publications, including The New York Times, Los Angeles Times, San Francisco Chronicle and The Chicago Tribune. The FFF can also be in a popular web series on The Onion's A.V. Club, in the hit documentary "Winnebago Man," and in their book, "VHS: Absurd, Odd and Ridiculous Relics from the Videotape Era."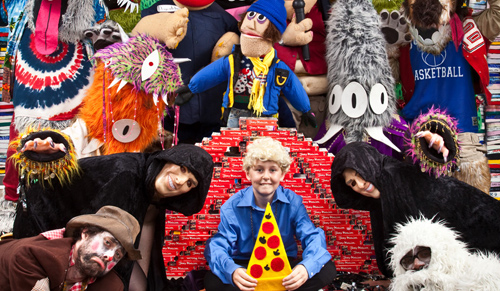 About Everything Is Terrible
http://watch.everythingisterrible.com/

Everything Is Terrible! is this world's only psychedelic found footage comedy website that tours the earth with face-melting live shows that include puppets, Jerry Maguires stacked to the heavens, and adoring cloaked followers begging EIT! for more! And we make DVDs!
Now, here's the long version:
In the beginning, there was darkness. The mystic numbers 9/11:11 and 42012 converged in the infinite transcendence, bringing peace where the Annunaki once left death and rape and so the Lehr thing called upon a front man goliath named Future Schlock and the number of 9/11:11=42012 was pictured with technologies of the ancients and the embers were placed in hot glowing sun dried deserts of old and the wisest of the planets dropped wisdom in the form of drowning rain, that roasted all the peasants and shit and when subtracted from 368472629, 9/11:11-42012 and destroyed with infinite intervals and perversions and division is done with black magic and title waves we see that there aren't enough of this to do move past something or other than nothing that he won't let you see, he being the supreme being of colossus ways and nothing and perseverance and her cheerleading career pilgrimage turned into a the slave trade, making the land of 9/11:11-42012 something worth hearing and the people wrote this poem using numbers and symbols and learned to read and understand it and they worshiped it and this was the great poem:
something something something somethin729347298374@784932834#
(#)2938493872(#23#*@&$()*32@*@(*!7u982@(@783@(@!&46381@(@&$827172643832918279348721!
(@7783912879218729387921(!@39817982793'92187392183921739218739128379218739182379218739128379218371928
371982371928371928379128371928372918479328573289764891327908170987492835984376502470219382019492385783
2657832691873-21983-1298402837593476584736290847-231984-1290420359798236173521871659843-93-0923-84028749
812736581623518264y219i347u219348-23948-120849-2938592839231746912827309-182-3901-29084092837891726349018
7209182-3918
~
Stay informed:
http://www.brightestyoungthings.com
http://www.twitter.com/byt
~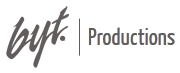 http://www.bytproductions.com
Just like any other ticket you buy, we are not able to issue refunds unless the event is cancelled.
Talent/attractions subject to change.