Description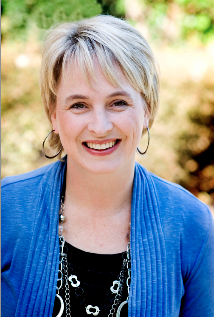 The little things do make a BIG difference!
---
So says Shaunti Feldhahn, social researcher, best-selling author, and popular speaker! She "says so" because she has done the research to "know so," having asked thousands of real people just like you and me who are juggling the demands of our lives. Knowing exactly how, when, and where to invest in our closest relationships will build harmonious marriages and stronger parental bonds - even paying dividends in the workplace. Inversely, ignoring simple yet profound ways to show love and respect can tax relationships. Shaunti's insightful research, paired with a biblical worldview, brings hope for stressed-out marriages, strained parenting patterns, and tense work environments. Move beyond draining behaviors and adopt life-giving habits! Come and be refreshed - encouraged that small investments spur growth in the short and long term.
---
"Shaunti Feldhahn's talks on what makes great marriages and relationships are known for "aha moments," lots of laughs, personal conviction, immediately practical application, and a transformational impact. Based on years of research and thousands of interviews and surveys, Shaunti reveals the simple truths that make a big difference in any relationship – but especially for those couples who need to be strong together, to be strong for others." -www.shaunti.com
Promise686 is pleased to share this opportunity with our adopting/fostering community. This course provides 2 CEU credits, with certification provided for all registered foster parents present at the close of the session.
However, the material presented is not exclusive to foster parents and everyone with interest is welcome to attend!
Light refreshments and drinks provided. Questions? julie@promise686.org
Note: We are unable to provide childcare. Foster parents? Consider asking your Care Community to serve your family so that you may attend as a couple. (What is a Care Community? Glad you asked! Learn more!)
For more about Shaunti and her work, visit www.Shaunti.com. Highly sought after as a speaker, we are grateful to Shaunti for her generosity to our ministry. The many books she has authored will be available for sale and signing.