Foster Youth Museum's Educational Journeys of Foster Youth
Description
How do foster youth break barriers and find success through higher education?
Join us to hear how 7 current and foster youth planned and managed around the barriers in their life to attend vocational or higher education. These journeys have included overcoming homelessness, organizing financial and emotional support for education, and finding ways to commit to education despite the barriers. Speakers, whose educational experiences range from high school to graduate school, include: Michael Valenzuela, Nini Vasquez, Rochelle Trochtenberg, Florencia Valenzuela, Joshua Elizondo, and Katarina Kabick.
Enjoy refreshments and view the See Me: Portraits of Foster Youth exhibition afterwards.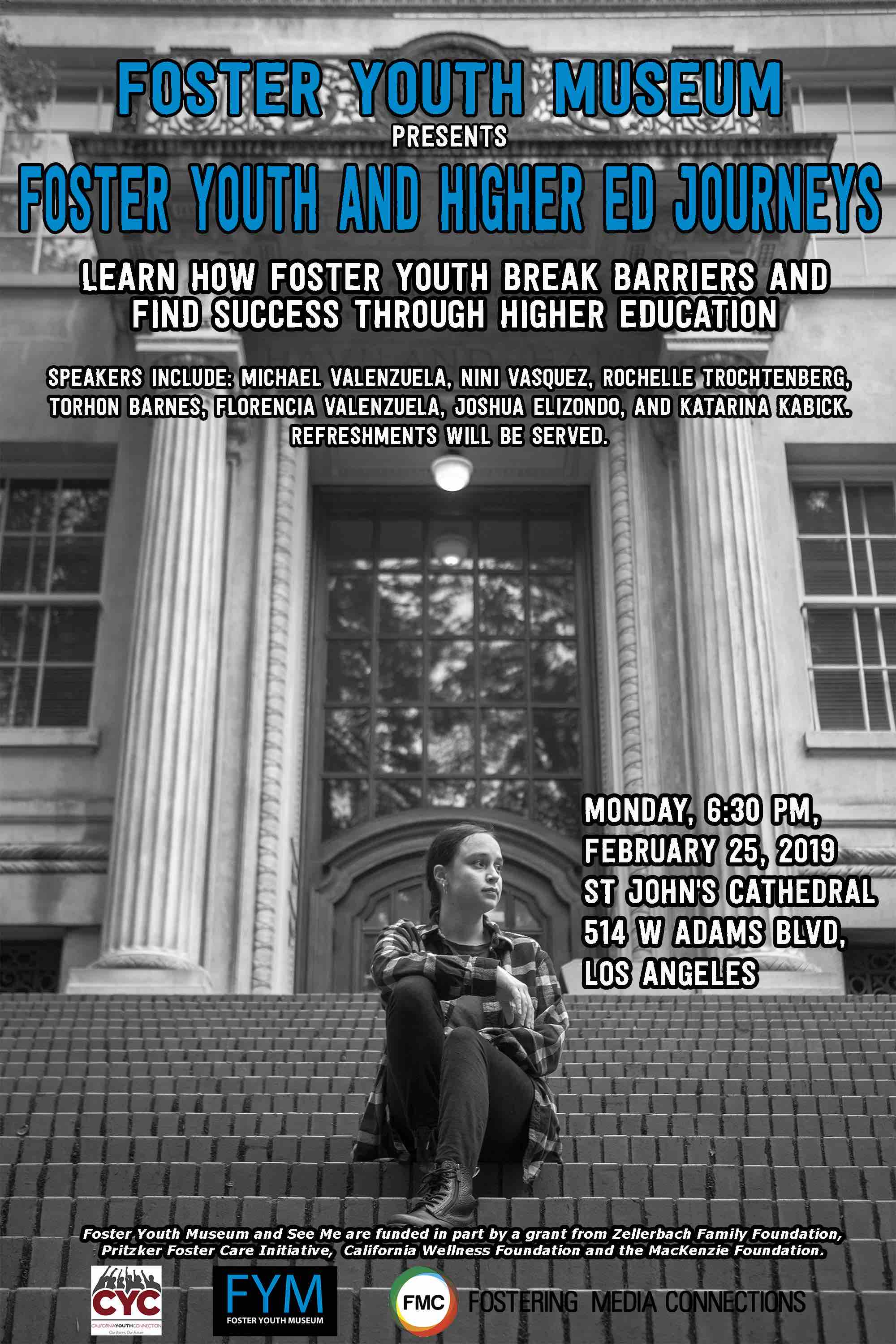 Foster Youth Museum (FYM), a project conceived by current and former foster youth, is the largest collection of art, artifacts and video portraits about youth experiences in foster care.
In large scale archival quality black and white portraits, accompanied by stories of significance about those youth, See Me powerfully documents and tells the stories of the resilience and undeniable beauty of foster youth.
Featuring college students and graduates, mothers, social workers, lawyers, public servants, community leaders and artists, See Me provides a hopeful narrative for youth emerging from Foster Care.
The exhibit also includes, for the first time ever, original photographs from foster youth photographers portraying something that holds deep meaning to themselves – other current or former foster youth engaged on their journey through community college, trade school or university.
---
Thank you to the exhibit sponsors: