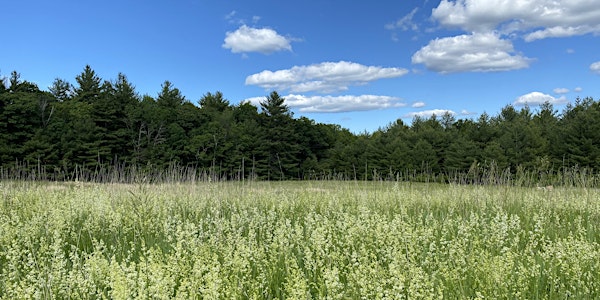 FORUM2020 on the Climate Emergency and Interfaith Prayer Service Oct16 /17
Oct 16: FORUM2020: Science, Spirituality, the Climate Emergency and our Future & Oct 17: Global Interfaith Prayer Service for the Earth
About this event
Free Online Events
Oct 16 10am-1pm EDT
FORUM2020: Science, Spirituality, the Climate Emergency and our Future
Oct 17 10am-11:30am EDT
Global Interfaith Prayer Service for the Earth
Over forty international speakers offering wisdom and perspectives through keynote addresses, diverse panels, prayers & sacred music.
World religious and spiritual visionaries, Indigenous leaders, scientists, and youth environmental activists come together to address the urgency of the climate crisis with strategies for inspired collective action.
FORUM2020 & the Global Interfaith Prayer Service for the Earth are proudly being held on the occasion of the 60th Anniversary of the Temple of Understanding.
FORUM2020 is proudly presented by the Temple of Understanding in collaboration with Marble Collegiate Church, New York City.
Please see website for full program and details.
www.TempleofUnderstanding.org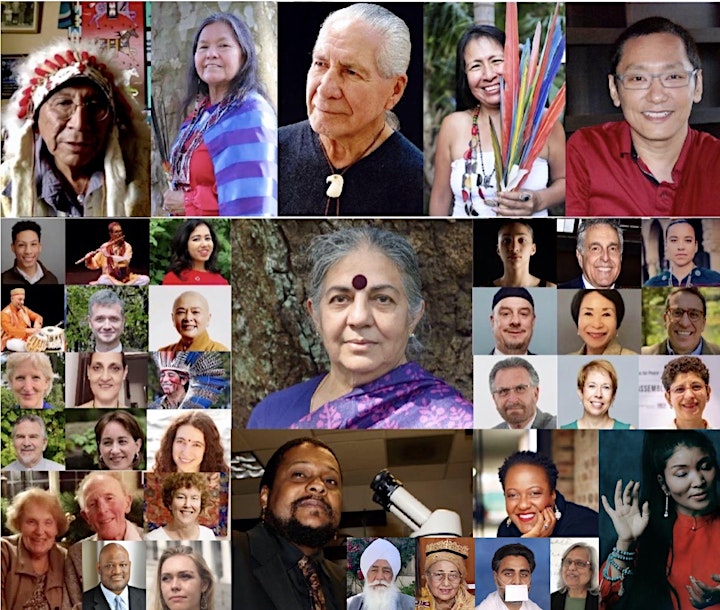 Please join us for this extraordinary gathering of wisdom and prayer.
Learn more about the program details, watch interviews with our speakers
on our website. www.TempleofUnderstanding.org
More About FORUM2020
Keynote speakers on the Climate Emergency
Chief Arvol Looking Horse, Eda Zavala Lopez, Chief Oren Lyons, Grandmother Mona Polacca, Dr. Vandana Shiva, and His Holiness Gyalwa Trungrum Rinpoche.
FORUM2020 presents three short panels at 30 minutes each; expect fast conversations, stating of climate emergency dire facts and hopeful resolutions and plans of action.
State of the Earth Panel
A diverse group of prominent scientists, academics and religious/ interfaith leaders will discuss our current state of affairs regarding the climate from different perspectives.
Dr. Mary Evelyn Tucker, Coordinator, Forum on Religion & Ecology, Yale University.
Imam Saffet Catovic, Founder, Green Muslims of New Jersey, Founding Board Member of the Global Muslim Climate Network.
Dr. Tyrone Hayes, Professor of Integrative Biology, University of California, Berkeley.
Rev. Susan Hendershot, President, Interfaith Power & Light
Dr. Charles McNeill, UN Environment Programme, Interfaith Rainforest Initiative.
Women in Leadership on the Environment Panel
Our second panel addresses the topic with a dynamic group of community, grassroots, former government, and major global organization leaders.
Dr. Azza Karam, Secretary General, Religions for Peace.
Dr. Erin Lothes Biviano, Program Director, Associate Professor, College of Saint Elizabeth.
Lyla June, Diné & Tsétsêhéstâhese Nations; Environmental Anthropology, Stanford University; Co-founder, Taos Peace and Reconciliation Council.
Audrey Kitagawa, Chair, Parliament of the World Religions.
Rabbi Ellen Bernstein, Shomrei Adamah, Keepers of the Earth, National Jewish Environmental Organization
Heather McTeer Toney, Former Regional Administrator EPA Southeast Region under President Obama; National Field Director, Moms Clean Air Force.
Intergenerational Wisdom & Our Future Panel
With a powerful group of mostly younger generation organizers of national and international organizations, we learn about what these popular action-based programs are implementing now.
Isha Clarke, Co-founder & Youth Organizer, Youth Vs Apocalypse
Zanagee Artis, Cofounder, Zero Hour
Kehkashan Basu, Youth Ambassador World Future Council, Founder & President Green Hope Foundation
Marlow Baines, Youth Director, Earth Guardians
Nigel Savage, Founder, Hazon, Jewish Lab for Sustainability.
Global Interfaith Prayer Service for the Earth
Oct 17, 2020 10am-11:30am EDT
Join us online for a morning of prayers, affirmations and contemplations
offered by Indigenous and world religious leaders
and sacred music by renown international artists including,
Yungchen Lhamo (photo), Samir Chatterjee and Steve Gorn.
Prayers contributions will be offered by Dr. Michael Bos, Imam Saffet Catovic, Rev. Fletcher Harper, Lyla June, Rev. Victor Kazanjian, Chief Arvol Looking Horse, Eda Zavala Lopez, Chief Oren Lyons, Dr. Meher Master-Moos, Vivek Muni, Grandmother Mona Polacca, Chief Redhawk, Rabbi David Rosen, Sadhvi Bhagawati Saraswati, Bhai Sahib Bhai Mohinder Singh, Dr.Jyotsna Singh, Rev. John H. Vaughn, Venerable Dr. Yifa.