Description
Forum on Critical Relationships
MMP's day long forum on November 16th convenes youth serving practitioners from across the Commonwealth to explore the exciting new work of scholar and practitioner Tori Weiston-Serdan, author of Critical Mentoring: A Practical Guide. Critical mentoring challenges our traditional thinking of youth-adult relationships through exploration of mentoring practices and the dominant worldviews that inform them, while centering the voices and experiences of youth of color and other marginalized youth. With critical mentoring as the foundation, participants will learn actionable practices to build program capacity to better support young people in their communities.
Breakout sessions:
Executive Director Corner on Cultural Responsiveness
The Air They Breathe: Creating Safer Spaces for Youth
Relationships and Race
Centering Youth Voice
Restorative Practices
MMP offers this event in partnership with local and national thought leaders, including My Brother's Keeper Boston, MENTOR Rhode Island, and MENTOR. MMP is excited to bring this exciting new work to our network of youth serving programs and intends to continue leading the conversation on critical mentoring to support our network to build capacity to create and sustain empowering, critical relationships across the Commonwealth.
About Torie Weiston-Serdan
Torie Weiston-Serdan is a scholar and practitioner with over eleven years of teaching and youth programming experience. She received her Ph.D. in Education from Claremont Graduate University at the age of 30 and has dedicated her life and career to teaching and mentoring young people in her community. Torie founded the Youth Mentoring Action Network, a non-profit organization that focuses on mentoring. The organization has served over 500 youth, helping them get to universities like the University of California at Berkeley, American University, Howard University, Clark Atlanta University, and California State East Bay.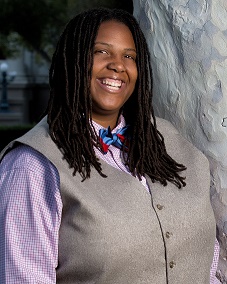 As a scholar, she examines how marginalized and minoritized youth are served by mentoring and youth development programs. Passionate about young people and armed with a firm understanding of educational institutions, Dr. Weiston-Serdan is a strong education and community leader who is using her voice to advocate for youth voice. (https://www.torieweiston.com/)
More about Critical Mentoring: A Practical Guide
Torie Weiston-Serdan outlines the underlying foundations of critical race theory, cultural competence and intersectionality, describes how collaborative mentoring works in practice in terms of dispositions and structures, and addresses the implications of rethinking about the purposes and delivery of mentoring services, both for mentors themselves and the organizations for which they work.