Description
The largest event room at the Harvard Club will be the stage for bringing together the different stakeholders in the field of impact investing: Nonprofit organizations and social enterprises, women's enterprises, social impact investors, and corporations and their CSR departments, particularly those involved in US-China trade relations.
Host: New York Woman Association; Co-host:The Kota Alliance; Moderator: Han Bao, Prophet Partners LLC
Program:
6:30-7:00pm Cocktail Networking session, introduction of keynote Guests
7:00-7:30pm Guest Speakers
7:30-8:00pm - Panel discussion:
Topic 1: How impact investing changes the role of corporations and institutions
Topic 2: Global impact investing targeting women's enterprises and leadership
Topic 3: The Trend of China's impact investing and cooperation with US
8:00-8:30pm Networking reception - Cocktails, coffee/tea, pastries

Moderator:Han Bao is managing partner of Prophet Partners, LLC Ms. Han Bao's specialties covered the development of AI algorithms, practical applications of current AI technologies, and the future advancement of AI. Her company, Prophet Partners, is using advanced AI to help its clients change their businesses toward unprecedented efficiencies and revolutionize entire work processes at an industrial level. She has been named Assistant Researcher at Columbia Research Center in the City of New York.
Speakers/panelists: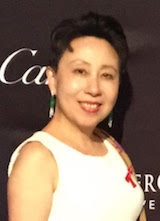 Noelle Xie 謝可緯 is a global advocate and special advisor for international development and cultural & art initiatives. Noelle works with the United Nations, the US Department of State and American Federation of Arts. Fluent in English, French and Chinese, Noelle promotes sustainable development and cultural diversity. She mobilizes resources to initiate and organize world summits, leadership programs and fundraising events in building and strengthening partnerships among countries as well as between government/UN and private sector. Noelle has been a champion of multilingualism and multiculturalism in fostering dialogue and collaboration between US & China, France & China and Africa & China. In 2017, Noelle led an UN/American/European delegation to China for a Culture & Innovation tour in SiChuan, and she also generated financial support to benefit UNAIDS at Art Basel in Switzerland. In 2016, Noelle served as Chairwoman of the "Fantastic Art China" launching event in New York, and the contemporary art panel at the US-China Museum Summit. Noelle started her career at the UN, working for UNICEF and WHO in New York, Geneva and across Africa. She has made significant contribution towards the UN Sustainable Development Goals. Noelle graduated from Paris University, Panthéon-Sorbonne Law School.
Mr. Kenneth Pei, President of PEI'S P&D, Chairman of US-China Economic and Trade Promotion Council, and Senior Advisor to the UN, Kenneth Pei is cousin of renowned architect I.M Pei , who won a wide variety of prizes and awards in the field of architecturewho and founded the firm Pei Cobb Freed and Partners. Mr Pei,a dedicated UN senior Consultant,an internationally renowned person, and a well-known patriotic overseas Chinese leader in urban development, planning and design, regional economy, will share his insights about Sino-US economy and NGO development.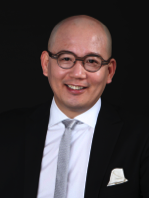 Dr. Victor Yuan is chairman of Dataway Horizon, which is founded in 1992, providing data intelligence service for decision-making from data-recruiting to data-mining. He founded PEGASUS VC in 2011, committing to incubating and accelerating the entrepreneurial & innovative companies. And he is also president of YES: Horizon Center of Youth Entrepreneurship for Society, cultivating talented youth in the field of public welfare and pushing forward the development and social engagement of Chinese youth.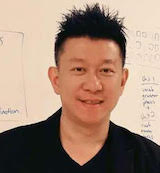 Tony Chen, Founder and CEO of ELC (Beijing English Life Education and Technology Co., Ltd). Tony is an language educaion expert with over 20 years of experience in managing, selling, marketing and services especially in
English online and offline learning program design. With strong market recourses, ELC just became a key partner of PEP English online learning project, PEP is a biggest textbook publisher for public schools market in China and the online learning project will cover the whole market gradually. Tony is passionate about developing affordable online education system to drive the growth of global educaion quality,also he is creating the Life Club learning style for all language learners.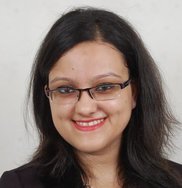 Ms. Upoma Dutta is a Board Member at the New York City-based nonprofit The Kota Alliance, which is a hub and incubator of startup organizations working on all issues related to gender equality and women's empowerment. Ms. Dutta supports Kota's fundraising efforts as the organization works towards its long-term goal of building a "World Center for Women" in the City. She has previously served as a Consultant at the International Finance Corporation (World Bank Group), where she helped to design advisory services to support financial institutions in expanding financial access among women and women-owned businesses in South Asia.