Description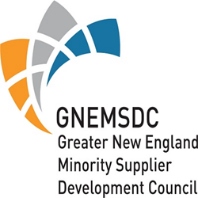 This Forum is the outcome of a concerted effort by the leadership of GNEMSDC to widen the scope of options available to its small and medium-sized company constituency to help you achieve the scale necessary to more efficiently serve GNEMSDC's member corporations in addition to the corporate buying market in general. Hosted by GNEMSDC the purpose of the event is two-fold:
(1) provide tools and resources for women and minority-owned firms to grow their businesses

(2) provide the necessary information for public and private sector leaders to implement or enhance their organization's supplier diversity program.
The Forum will take place inside Fenway's State Street Pavilion Club which overlooks the ballpark, with a view of Boston's skyline.