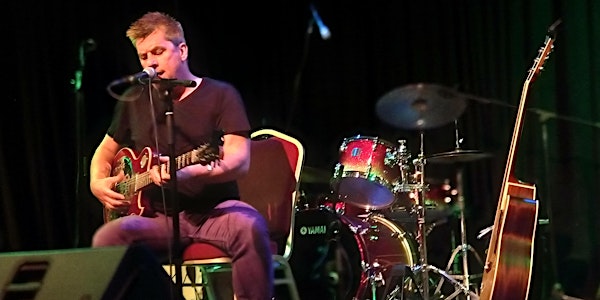 ForTunes - Concert Series at Camden Fort Meagher, Billy Kennedy and Band
The third in our ForTunes Concert Series at Camden Fort Meagher, Billy Kennedy and Band will take to the stage at 8.00pm
When and where
Location
Camden Fort Meagher Camden Road Crosshaven Cork Ireland
About this event
Billy Kennedy is a singer/songwriter, multi instrumentalist and producer based in Crosshaven Co Cork. He released his debut solo album 'This Old Life' to much acclaim in 2012.
The Evening Echo : ' His songs have a gentle poetic sensibility. Upbeat pop fused with Americana.'
Red FM's Neil Prendeville described it as 'One of the best things around.'
The lead single '25 Ways' made it to RTE Radio1s recommends list, while another song from the album, 'Skintight' was awarded a semi final place in the International Songwriting Competition.
Since the release of his own album, Billy has been in much demand as a producer. At his own studio he has recorded albums for other artists such as David Murphy, Junior Mike, Martin Murphy, and Slovenian songstress Branka Bozic. In 2018 he played concerts as part of Branka's band in Slovenia and Bosnia including, the Festival of The Sun in Sarajevo.
Getting back to his own songwriting, Billy played a sold out show in the wonderful setting of Camden Fort Meagher in October 2019. This was followed by another sold out concert at the prestigeous Inkwell Theatre, Tracton on February 22nd 2020.
During Covid reastrictions Billy released three singles, 'Giants', 'Sea Creatures' which made it to the RTE Radio 1 recommends list and noteably 'Angels On Patrick St' with the Crosshaven Community Choir. The video for the song has garnered thousands of views on YouTube.
Thanks to the Cork County Council LLPPS scheme, Billy played two concerts in the Orchard of the Crosshaven Community Garden in August, and December of 2021. Both shows that included many local musicians and performers were sold out.
This year 2022 will see Billy performing around the country to promote his upcoming album. Dates include the Skibereen Soul and Blues Festival and a return to Camden Fort on August 20th.