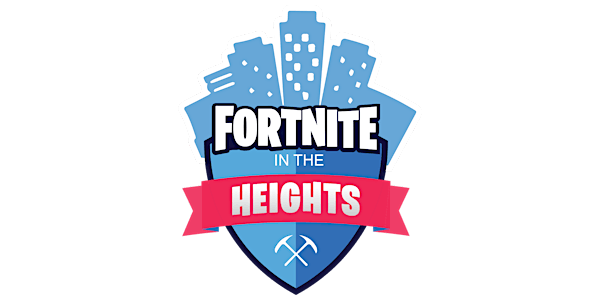 Fortnite in the Heights
When and where
Location
Armory Track & Field Arena 216 Fort Washington Avenue, New York, NY 10032 New York, NY 10032
Refund Policy
Refunds up to 7 days before event
Description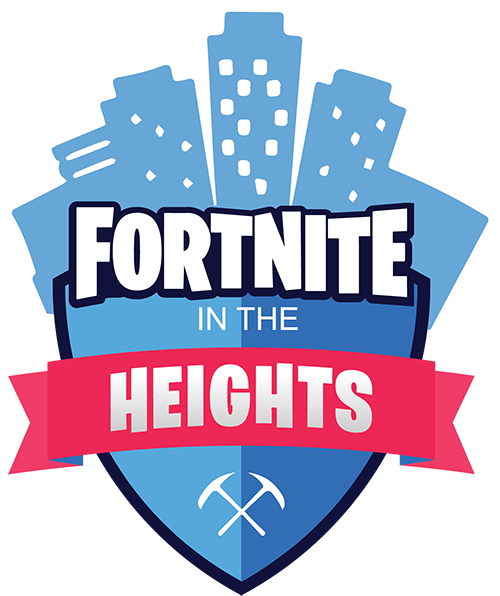 Silicon Harlem in partnership with iHeartRadio and the Armory Track Foundation are hosting the first NYC "Battle Royale" tournament. Join us at the Armory Track& Field Arena for the first Fortnite in the Heights. This community driven, family friendly event, is designed to combine gaming, technology, and fitness for all.
Everyone is invited to play and participate in this esport styled tournament. We have a great prize pool. Arrive early and run a few laps around the iconic Armory track.
Doors open at 11am.
How it Works:
Schedule
Check-in and Prelims
11:00am-1:00pm
Break -
1:00pm - 1:30pm
Winners circle tournament
1:30pm - 2:30pm
Break
2:30pm - 3:00pm
Final Battle
3:00pm - 4:00pm
Prizes and Awards
4:00pm - 5:00pm
Event is over at 5pm
For the prelims, you can play as many games as possible to get in the winners tournament.
A Fortnite in the Heights Official will record the winner of every battle and record your kills per game to determine your ability to advance. (we do not allow combining kills from game to game) There is no time limit per game and if you are knocked out, you can find another battle to increase you chances of qualifing for the future rounds.
Gameplay
This is a Solo Competition. There will be a main stage with 100 PC's for the competition. We will provide the machines for the main stage. All players are allowed to bring an Xbox Controller or PS4 controller to connect to the Windows 10 computers to play the game if they do not want to play with the provided mouse and keyboard. Players are also allowed to bring their own mouse and keyboard if desired. Portable devices such as the Nintendo Switch and personal laptops are allowed to compete once evaluated by a Fortnite Official at registration.
What about while I'm waiting?
Besides spectating the main stage, players can use their own devices to play-while-you-wait. We will be offering special prizes for audience members who win a Victory Royale up in the stands so mobile and Switch players, be ready to show off your skills.
How will I know when it's my turn?
Players will receive numbers and group assignments upon arrival to come down to play. Download TeamSnap from the App Store and join ##############
How do I win the Grand Prize?
We will be using a two-stage competition to award our Champion Royale. In the Group Stage, each group will be called to the main stage to play. The matches will use High Score Wins to determine player ranking.
Here's how scoring works:
Victory Royale: +5 Points

Eliminations: +1 Point

20 or More Eliminations : +10 Bonus Points
After all groups have competed, the top 100 players from the Group Stage by SCORE, regardless of group, will play the Final Battle to battle for the title of Champion Royale.
Final Battle: When you are eliminated a Fortnite Official will note your placement and number of eliminations.
The Grand Prize and the lion's share of the pool, in order of amount:
The winner of the Final Battle Victory Royale will be crowned our Champion Royale

The runner up in the Final Battle will be crowned our Rust Lord

The player with the most Final Battle eliminations will be crowned as The Reaper a.k.a. The John Wick Community Excellence Award

The player with the most Group Stage Points will be crowned Jonesy-in-Chief, a.k.a. King Jonesy, a.k.a. Jones Malone

The players with the 2nd, 3rd, 4th, 5th, 6th, and 7th most Final Battle eliminations will be crowned the Praetorian Guard
What happens when I'm eliminated from the Group Stage?
Once you are eliminated and your score has been recorded you can spectate the remainder of your game in progress but you cannot leave and start another game as time is limited and space must be made available for the next round. In every game someone will unfortunately be eliminated first and that's never fun, so we'll have special prizes and activities for people throughout the arena on the day of the event. And remember, you can always jump right back into the action on your own device back in the stands. The battle never ends!
Prizes: Up to a $10,000 prize pool
Must be registered and in the Arena to win
If Epic Games announce official gameplay rules, we will consider revising our rules based on official rules. The Fortnite in the Heights team has a right to modify gameplay before event.
FAQs
Are there ID or minimum age requirements to enter the event?
No minimum age if accompanied by a parent/guardian over 18. If you are between 13-17 and have an approval from your parent/guardian you can participate. If a family member is not available, we will require a consent form authorizing you to play if under 18.
What about parents?
Fortnite is a game for the whole family! For parents accompanying children we will be hosting a special Parents Group where the whole family will be able to cheer Mom (or Grandma!) on as she fights to take home the Victory Royale. The Parents Group match will be a part of the Group Stage of the tournament.
Hardware
You are allow to BYOD (bring your own device) event. PC's will be provided for members to play the game in. However, members can bring their own portable devices such as PS4, Xbox controllers (no third party controllers), mouses, and/or keyboards, if they wish.
What are my transportation/parking options for getting to and from the Arena?
Public transportation is the best way to arrive. You can ride the 1, A, or C train to 168th St. and the Armory is 1 block West to Fort Washington Street.
Parking is available but street parking is difficult. There are paid parking lots, but we do not control the parking fees. The entrance is on Fort Washington Street.
What can I bring into the event?
No food or beverages allowed from outside the building. There will be concessions inside the Arena.
How can I contact the organizer with any questions?
siliconharlem@gmail.com
What's the refund policy?
There are NO REFUNDS.
---
Sponship and advertising opportunities
visit fortniteintheheights.com
---
Follow Fortnite in the Heights: