Description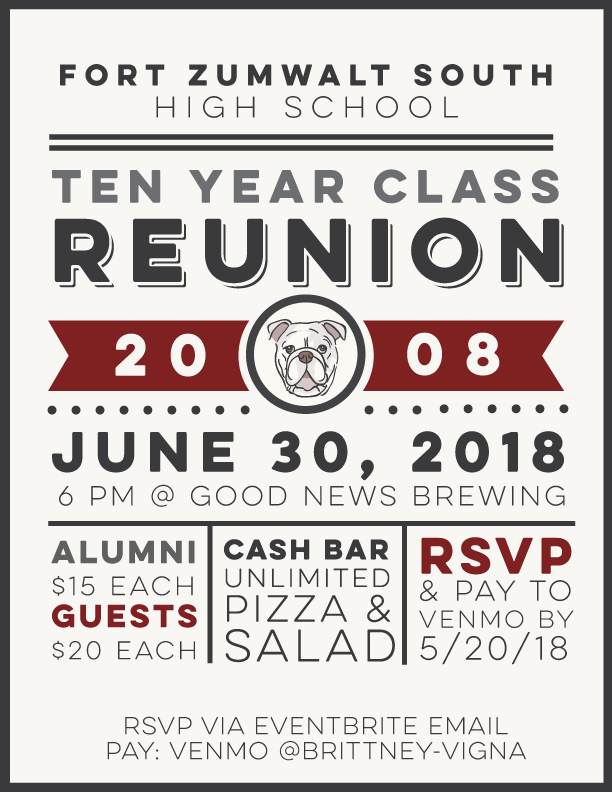 Get excited for the FZS Class of 2008 Ten Year Reunion! Information is as follows:
When: June 30, 2018 from 6 pm to 9 pm
Where: Good News Brewing at 33 Sonderen Street, O'Fallon, MO
What: $15 per alumni and $20 if you choose to bring a guest. All attendees will get unlimited pizza and salad. We will be wristbanding people upon entry. There is a cash bar available with beer and wine and if you choose not to drink, soda and water is available.
Pay & RSVP: This event says it's free (you had to pay per invite, and we're not about that life) but PLOT TWIST, it's not, unfortunately. When you RSVP pay by Venmo to @Brittney-Vigna for the cost of yourself (and your guest if applicable) by May 20, 2018 with the note "Class Reunion". If you don't have Venmo, it's available for free.