Fort Worth HOME Design Awards
Description
The 2017 Fort Worth HOME Design Awards recognizes the top well-designed spaces in the Fort Worth/Dallas area.
Please join us as we announce the winners LIVE at a special awards ceremony in front of the top Fort Worth/Dallas design professionals. Don't miss out on this exciting celebration!
Congratulations to our 2017 Fort Worth HOME Design Awards Finalists:
Best Children's Room/Nursery
Beckley Design Studio
MTK Design Group
Urbanology Designs
Best Dining Room
B Smart Builders
Brooke Sweeney
KL Milam Interior Design
Best Kitchen
Beckley Design Studio
konstrukcio studio
Paxton Place Design
Best Living Space
B Smart Builders
High Street Homes Design
KL Milam Interior Design
Best Master Bedroom
Kay Genua Designs
KL Milam Interior Design
Best Outdoor Space
Heritage Design Studio
Paxton Place Design
That's Haute
Best Specialty Room (media, game, office, library, sunroom)
KL Milam Interior Design
KL Milam Interior Design
Best Whole Home Design
Norman D. Ward
Urbanology Designs
WRARE Design
Thank you to our distinguished panel of judges: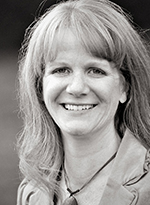 Kelly Ryan Kegans
Kelly Ryan Kegans is a design and lifestyle writer and editor based in Minneapolis. She edits Mpls.St.Paul Magazine's Home&Design publication and is the contributing home editor for Midwest Living and a field editor for Better Homes and Gardens. Kelly began her career as a newspaper reporter in Texas, eventually landing at The Dallas Morning News, and later editing Dallas Home Design magazine. In 2002, Kelly and her family moved to Des Moines, Iowa, and began a 13-year stint at Meredith Corporation, working as a home editor on many publications, including leading the Home Design department at Better Homes and Gardens magazine.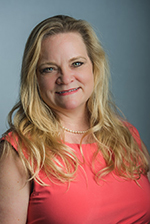 Annette Mallard, ASID, RID
Annette Mallard is a licensed interior designer with an earned degree from the University of Mississippi and is registered in Louisiana and Texas. She is the current chair of ASID Texas, Fort Worth Design Community 2016-2018 and is currently employed by Workspace Marketing Group as a manufacturer's rep for multiple commercial furniture manufacturers. Annette has held many volunteer positions with ASID, most recently as the co-chair of Metrocon17 and as the chair of ASID's Legacy of Design ASID TX Chapter for the past three years. Next year, she will chair Metrocon18. Annette is originally from Shreveport, LA and moved to Fort Worth in March 2008.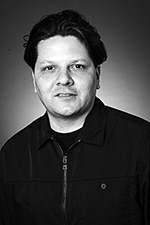 Albert Marichal, AIA, NCARB
Albert Marichal is principal of Albert Marichal Architect, PLLC. and assistant professor at Texas Christian University. He is a licensed architect, registered in New York and Texas. He holds the NCARB Certificate and is a member of the American Institute of Architects. Albert received degrees in architecture from the University of Houston, Columbia University, and Harvard University. His work has been published in numerous journals including Texas Architect and Architectural Record and has been exhibited in a number of galleries including the Lawndale Art Center in Houston and the Museum of Modern Art in New York. Albert has been honored with three design awards from American Institute of Architects.
EVENT PRODUCER

SUPPORTING SPONSOR

CATERING SPONSOR