Create your own Foto Fest poster w/Grady Spencer & Printed Threads
About this event
Join Texas music star & Fort Worth Camera Ambassador, Grady Spencer at Printed Threads in Fort Worth's "Southside" on May 20th for hands-on approach to creating visual art!
Grady will share his experience with screen printing posters, utilizing hand-crafted methods with paper and ink as your medium. You will be creating a poster with your very own hands, so get ready to get 'em dirty! ;)
You will meet at our Foto Fest partner, Printed Threads at 210 South Freeway, in Fort Worth.
This was such a huge Foto Fest event in 2021 so, we're thrilled to offer it to you again!
You can learn more about Grady Specer, his art & his music at www.gradyspencer.com or @gsandthework on Instagram.
Learn more about Print Threads at www.printedthreads.com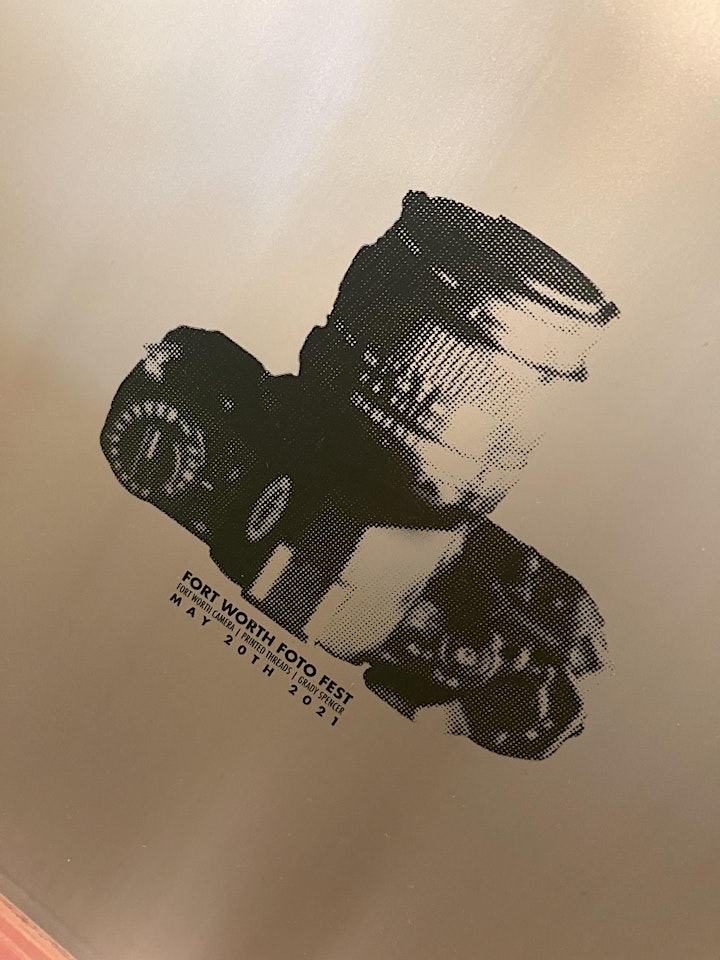 Organizer of Fort Worth Foto Fest: Screen Printing w/Grady Spencer