Description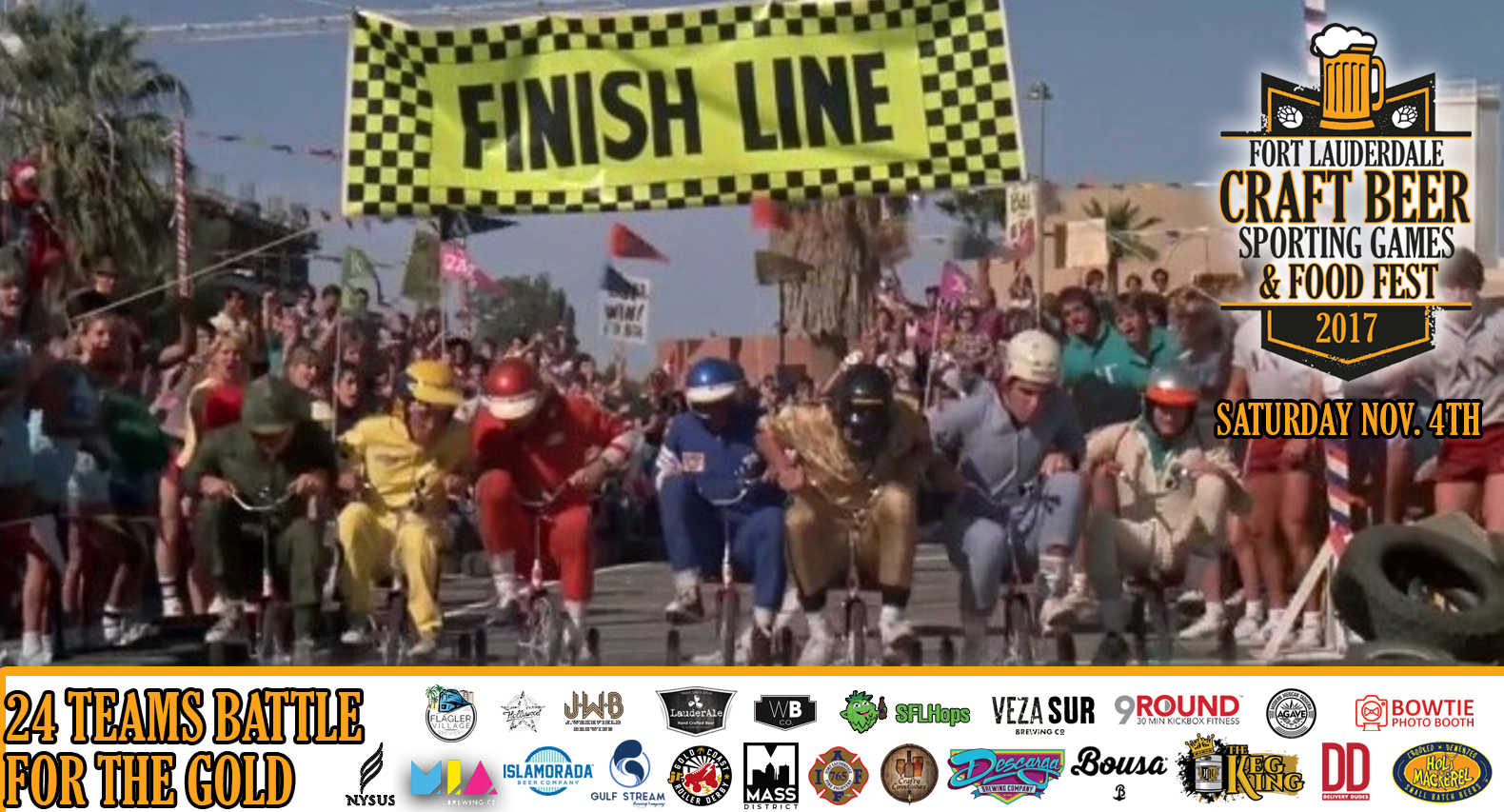 HURRICANE HARVEY RELIEF EFFORT - FOR EVERY VIP TICKET SOLD THROUGH FRIDAY, NOVEMBER 3RD - $15 WILL BE DONATED TO DISASTER RELIEF EFFORTS FOR HURRICANE IRMA VICTIMS IN THE FLORIDA KEYS. LET'S UNITE TOGETHER ON NOV. 4TH AS PART OF THE GREATER SOUTH FLORIDA COMMUNITY AND ENJOY A DAY OF FAMILY FUN AND ACTIVITIES WHILE SUPPORTING SOME GREAT LOCAL INITIATIVES! http://www.gottaluvthem.org/Floridakeysrelieffund & petsbroward.org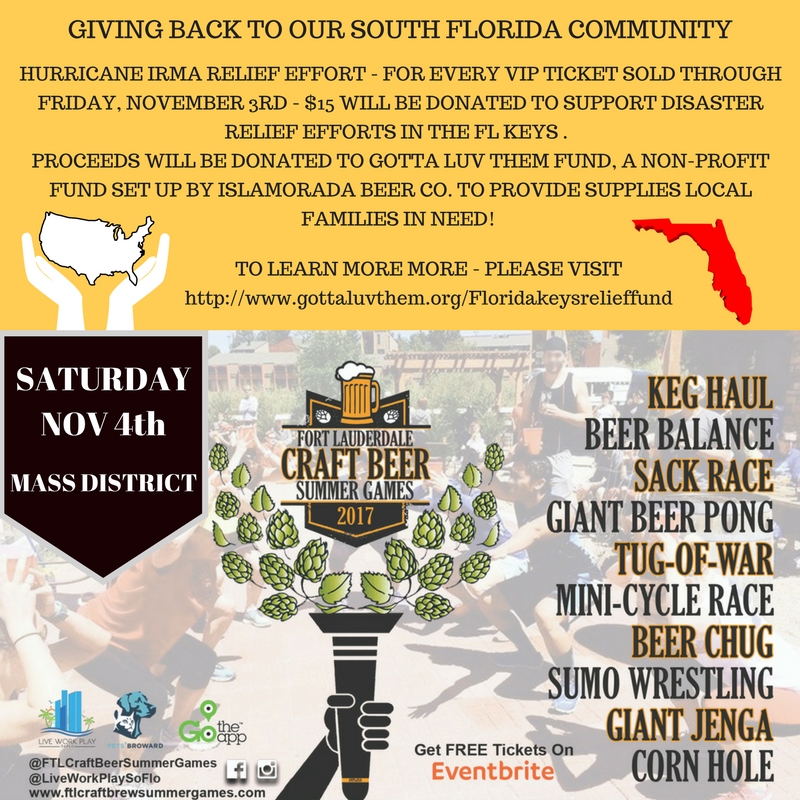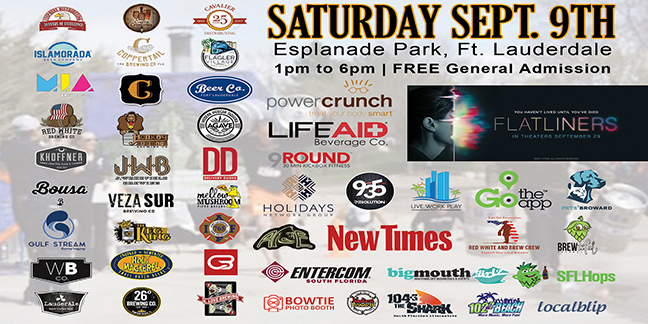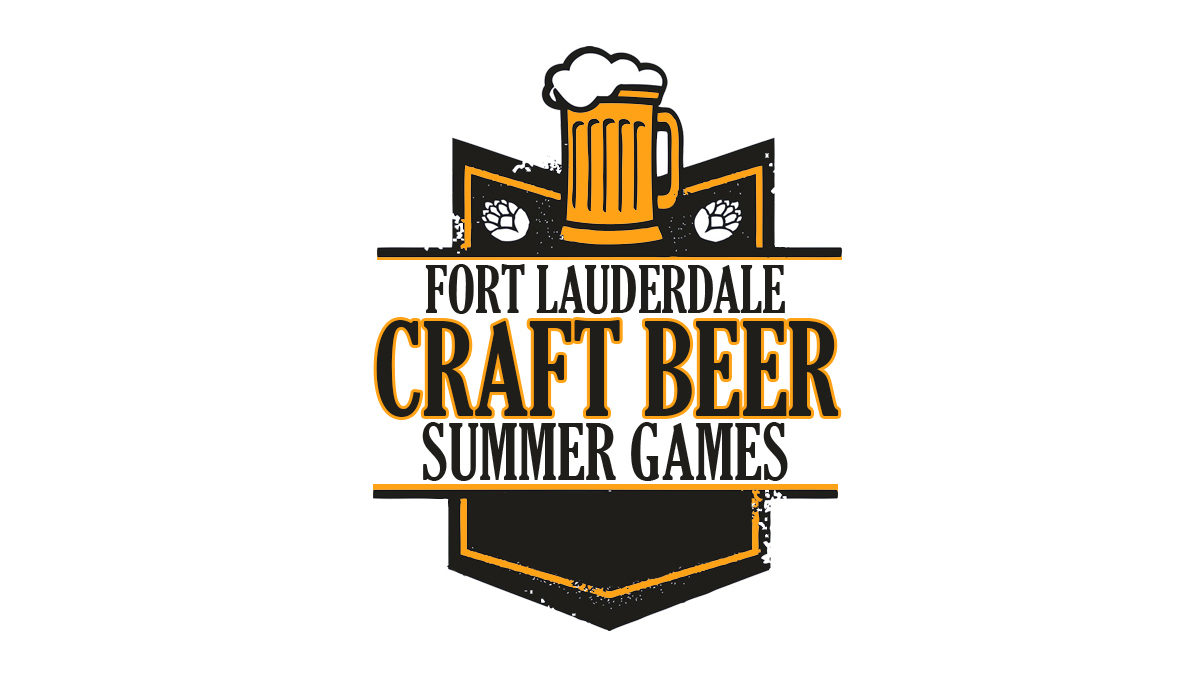 SOMETHING'S "BREWING" IN FORT LAUDERDALE!!!

THIS NOVEMBER, THE FIRST EVER "FTL CRAFT BEER SPORTING GAMES & FOOD FESTIVAL" IS COMING TO SOUTH FLORIDA!!
ORT LAUDERDALE'S FIRST OLYMPIC-STYLE FESTIVAL BRINGING TOGETHER THE CRAFT BEER INDUSTRY AND LOCAL BUSINESSES TO COMPETE FOR GOLD, SILVER OR BRONZE IN FUN AND SPIRITED COMPETITIONS!!
This is an exciting FREE EVENT for the whole family, including your well-behaved pets! Great Food, Great Drinks, Great Music, and fun Competitive Games! Come out and support your Favorite Teams!
FAMILY FRIENDLY - PET FRIENDLY
It will be a day of festivities bringing local breweries, international-inspired food trucks and vendors to delight the likes of most!! This event will be a free Olympic-Style Festival dedicated to highlighting the Craft Beer Industry and emphasizing our area's ongoing effort showcasing it as the best place to live, work and play!
This event will feature classic competitive games such as Relay Races (i.e. Keg Haul, Beer Balance, Sack Race); Giant Beer Pong, Tug-of-War; Mini-Cycle Obstacle Course, Power Joust, Beer Chug, Corn Hole, Giant Jenga and other exciting and captivating games which are sure to inspire a good time for all! A panel of independent judges from the fitness industry will be judging the competitions. Additional event features will include a Craft Beer Village, where VIP Patrons may sample from local breweries and restaurants and receive a swag bag commemorating their participation as VIP's! In an ode to the event's "olympic-style flair," there will be a international gastronomic variety of food trucks sure to delight the most discriminate palates.
******************
EVENT TICKETS:
1) GENERAL ADMISSION - FREE!! (OPEN TO ALL) 1PM - 6PM
OPEN ACCESS TO VENUE - VENDORS, FOOD TRUCKS, COMPETITION VIEWING, KIDS ACTIVITIES
2) CRAFT BEER VILLAGE VIP EXPERIENCE - $72
* VIP ACCESS AREA (Ages 21+) ID Required
* EARLY ADMISSION 12:00PM (REGISTRATION WILL BEGIN AT 11AM)
* EXCLUSIVE & UNLIMITED BEER TASTINGS
* UNLIMITED FOOD TASTINGS & SPECIALTY DRINKS
* VIP ACCESS LOUNGE
* EXCLUSIVE VIP AREA GAMES
* SPECIAL GIFTS, INCLUDING COMMEMORATIVE EVENT T-SHIRT & TASTING MUG
*****LIMITED VIP TICKET SALES!!******ONLY 150 TICKETS WILL BE SOLD!
NO ONSITE TICKETS WILL BE SOLD ON EVENT DATE!
EVENT DETAILS:
Saturday, NOVEMBER 4th, 2017
1pm - 6pm - GENERAL ADMISSION
12pm - EARLY VIP ADMISSION
MASS DISTRICT
820 NE 4th Avenue
Fort Lauderdale, FL 33304

** In Support Of Pets' Broward **
#FTLSPORTINGGAMES
#DRINKLOCAL
#SHOPLOCAL
#CRAFTBEER
#LIVEWORKPLAYSOFLO


FOR TEAM APPLICATIONS, SPONSORSHIP AND VENDOR FORMS - PLEASE E-MAIL
INFO@LiveWorkPlaySoFLo.Com
***THIS IS A RAIN OR SHINE EVENT***