Fort Collins, CO – Pain Management

Saturday, March 22, 2014 from 1:00 PM to 2:00 PM
Event Details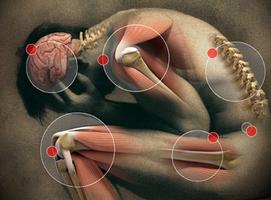 Whether it is post-surgical pain, chronic pain due to chronic illness, or simply the discomforts from poor posture, you may be seeking a natural way to minimize pain and avoid highly addictive pain medications.
In this class learn tools, diet and nutrition to manage and reduce your aches and pains.
Mother Nature has provided chemistry in the form of essential oils capable of reducing pain and inflammation, and of helping to soothe and calm your mind and body.
Dr. Jennings will also demonstrate simple stretches to help the most common achy joints and tight muscles.
Contact Coach Barbara at coachbarbara@greensmoothiegirl.com or (970)377-9611

**Free Zyto scans will be available for 30 minutes before class on a first-come, first-serve basis so be sure to arrive early!
**Attention EXISTING doTERRA IPC's: Our classes are designed to educate GSG guests who have not yet been introduced to the healing power of essential oils, as well as existing IPC's from the GSG team. Our classes are private events, despite ticketing on Eventbrite. They are hosted by a GSG coach who has expended significant time and expense. This coach is well trained and will teach her audience how to take their healthcare into their own hands. Additionally, she will show the audience many perks exclusively available to the GreenSmoothieGirl team – which include ticketing classes on the high-traffic GSG site, nationally advertised classes, and more. The Green Smoothie class taught by Robyn is free and everyone is invited, but please respect the coach's investment who is planning this class.
http://www.healthsummitchiro.com/events/
When & Where

Above Bank of the West. Upstairs, to the right down the hall.
1075 W Horsetooth Rd
Fort Collins, CO 80526


Saturday, March 22, 2014 from 1:00 PM to 2:00 PM
Add to my calendar