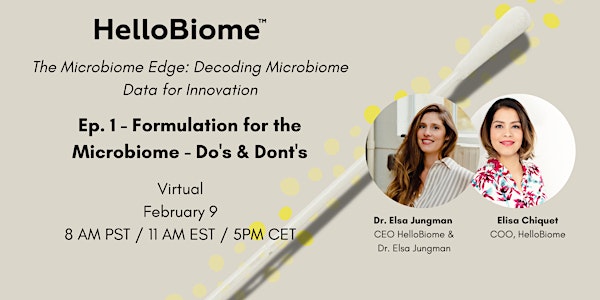 Formulation for the Microbiome: Do's and Dont'ts
HelloBiome's experts discuss the efficacy of microbiome testing when it comes to product development.
About this event
You're invited! We are excited to announce the first episode in our new series, "The Microbiome Edge: Decoding Microbiome Data for Product Innovation", Episode 1 - Formulating for Skin, Do's & Dont's. HelloBiome's own CEO & COO Elsa Jungman and Elisa Chiquet will discuss the microbiome, product formulation, & best practices when it comes to utilizing microbiome data. Curious about something specific? Reach out to us and we will try our best to cover it in upcoming episodes.