Forming Strategic Alliances with Financial Professionals (CPA, EA, Accounta...
Description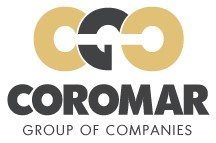 Today's business environment is more complicated than ever. It can seem overwhelming for business owners to increase profitability. But at Coromar Business Strategies, we strive to help simplify many of these complexities by utilizing our six programs.
Come out after the seminar empowered with the right program, training & technology to help you grow your firm and separate yourself from the competition and make more money.


Questions for Financial Professional:
1. Are your clients getting the most of their plans?
2. Are you familiar with the large deductions available in 412(e)(3) Defined Benefit Plans?
3. Are you maximizing your clients tax reduction?
4. Do you have a sample client on which you would like a free feasability study?
Topics:
1. Tax Reduction & Tax Credit Program
2. Expense Reduction Programs
3. Employee Benefits Program
4. Key Employee Retention Program
5. Business Funding Program
6. Business Owner Legacy Program


Partnership Benefits:
1. One point of contact for all their financial needs
2. Better client experience
3. Business owners relying on financial professionals overseeing the planning process
4. Free estimate & proposal for client
5. Achieve six fugure income doing it part time
6. No affiliate & partnership fees
7. Comprehensive solutions for every business owners
FAQs
Is there a limited guest i can bring?
We encouraged you to bring your team of financial professional in the seminar.
How can I contact the organizer with any questions?
If you have any questions, please contact us at

800.610.8328 ext 101 OR

email us at info.coromar.com and someone from our team will contact you.
Will there be food and drink?
Finger foods, coffee, juice and water will be served.