Forming Intentional Disciples: The Path to Knowing and Loving Jesus
Description
---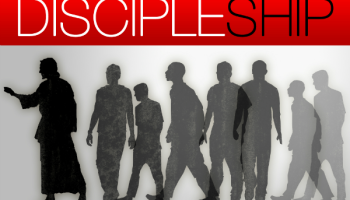 How can we transmit a living, personal Catholic faith to future generations? By coming to know Jesus Christ, and following him as his disciples. There are immense challenges facing the Church today. Come walk with Sherry Weddell as we go through the steps that will help Catholics make the conscious choice to follow Jesus as his disciples, invigorating parish life and ultimately the life of the whole Church.
Sherry is an international presenter and author of Forming Intentional Disciples: The Path to Knowing and Following Jesus (2012) and Fruitful Discipleship: Living the Mission of Jesus in the Church and the World (2017). Sherry has developed numerous unique formation resources that are used around the world. She trains and leads an international team of teachers and trainers who have worked directly with over 85,000 ordained, religious, and lay Catholics in over 100 dioceses on 5 continents.

Sherry will expand on the ideas from her book "Forming Intentional Disciples." We will take a deeper look at the stages of conversion, how to talk with people who are moving toward discipleship, the integral parts of sacramental disposition, and how to build up intentional disciples in our parish communities

.



"Forming Intentional Disciples: The Path to Knowing and Following Jesus by Sherry Weddell is the most important book I've read this year. That is not exaggeration or hyperbole, but a testament to the research, experience, and insight Weddell brings to the question of evangelization and catechesis in the Church today. Weddell's book is a synthesis of every deep conversation about catechesis and evangelization I've had with my local and national colleagues for the past four years." ~JONATHAN SULLIVAN