Location
Smuin Contemporary Ballet | Smuin Center for Dance
1830 17th Street
San Francisco, CA 94103
Learn the exact steps to Beyonce's FORMATION music video dance and perform in costume at a nightclub in SF
About this event
C'mon ladies now, let's get in formation...
You've been appreciating Beyonce's talent for years and marvelling at her dancing, so now's the time to learn her steps and crush it at the club! This 7 week dance class is designed for ALL LEVELS, so don't worry if you don't have a ton of dance class experience. We take it nice and slow, and even use a music-slowing app so that we can drill the steps and get them into our muscle memory. The performance night is optional, but a super fun way to get your performance on and make some new friends - we're a friendly, supportive group and we've been around since 2014! This class will be simulcast on Zoom and recorded, so don't worry if you miss a class - it's easy to catch up.
Here's what you'll be learning: https://youtu.be/3hZFz3bHUAg. And of course, the official music video: https://youtu.be/WDZJPJV__bQ
Refund Policy: Full refunds given 48 hours before first class begins, no refunds thereafter.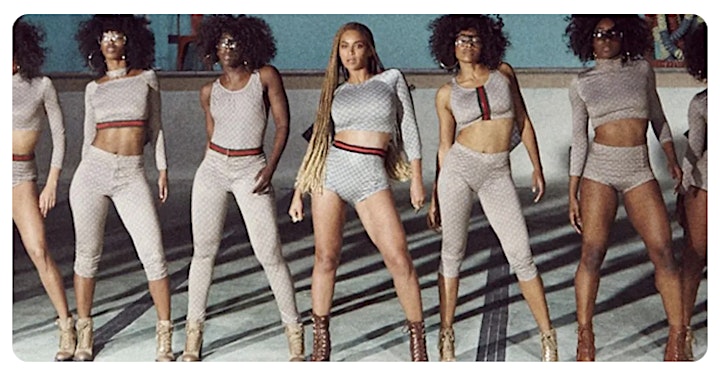 Learn the iconic dance steps to Beyonce's FORMATION in San Francisco - class is offered in person at the dance studio and on Zoom