The Forgotten Women of Wakefield Project proudly presents 4 of our short film productions in this Mini Film Festival Screening
About this event
Lecture Theatre at Unity Works. Entrance via Disabled Access on Westgate.
We will require a confirmation email to secure your eventbrite booking.
Please email hello@dreamtimecreative.org with your phone number.
Films~ (Scroll down for full details)
The Abolitionists : Ann Hurst - Chapter One
The Abolitionists: Chapter II - Elizabeth Dawson
Clara
1866 Wakefield Suffragist Call to Arms
The Abolitionists : Ann Hurst - Chapter One
Ann Hurst was a woman of great tenacity who ran numerous businesses across Wakefield before inheriting the keys, in 1823, to the printing press and publishing house that produced The Wakefield and Halifax Journal, after the death of her husband Rowland.
Once in possession of this means of communication she set to work to educate the public on the horrors and evils of slavery quickly becoming known in the north of England as a radical. With fellow Unitarian editors, Johnstone & Naylor, she raised an anti-slavery petition which was sent to parliament, published articles and editorials urging the public to rise up against the sufferings fellow humans were made to endure and galvanised a political movement that saw the election of Wakefield's first Liberal MP Daniel Gaskell, on the Abolitionist Platform.
Here we see her as she readies herself for further campaigning secure in the knowledge that her vision of a fairer and freer world was closer than ever.
Written and directed by Emma Wise as part of Dream Time Creative's Forgotten Women of Wakefield campaign for #blueplaqueparity and funded by The Arts Council as part of the 'Am I not a Woman & A Sister' strand of the Visionary Women of Wakefield Heritage Action Zone project, this first film, of a trilogy, introduces Ann Hurst, the source from whom women through the next 40 years took inspiration as they continued to lead the fight against slavery.
The Abolitionists: Chapter II - Elizabeth Dawson
Here we meet Elizabeth Dawson, foot-soldier for the anti-slavery movement during the 1850's & 1860's. A studious activist, Elizabeth facilitated many events held in Wakefield supporting equal rights, leading her to become Secretary of the first Ladies Anti-Slavery Society in 1857 and subsequently the Secretary of the Anti-Slavery Association in 1860.
Part of the Westgate Heritage Action Zone project, 'Visionary Women of Westgate: Am I not a Woman & a Sister?' project funded by The Arts Council #letscreate & Historic England & Wakefield Council, Elizabeth Dawson is part of Dream Time Creative's Forgotten Women of Wakefield Campaign for #blueplaqueparity We tell stories of and blue plaque women who changed the cultural, political, social, creative and moral landscape of Wakefield.
Actors Meg Mundy playing Elizabeth Dawson, Tom Powell playing 'Billy' Written & Directed by Emma Wise.
Clara
Clara is trapped. A woman who knows her own mind but is oppressed by her mother's controlling behaviour, societies expectations and her own fear of what freedom might look like, this sensual edgy period drama has the viewer hooked from the start.
Based on 'Merrie Wakefield the diaries of Clara Clarkson' by Ann Jacques and interpreted by the Dream Time Creative's writing and production team, this 30 minutes drama is based on historical fact. Clara Clarkson was one of only 1,449 women to sign the 1866 suffragist petition and was a founding member of the Wakefield anti-slavery society founded in 1860.
1866 Wakefield Suffragist Call to Arms
Wakefield women were the vanguard of the suffragist movement with 10 souls signing the first suffragist petition in 1866.
Here we meet many of them and learn about their motivations to become involved in this incredible movement.
Commissioned by Wakefield Library as part of the ' Unfinished Business' exhibition from London the Suppressed Suffragists: Visible Visionaries exhibition is dedicated to giving voice to Forgotten Women from Wakefield. Part of a larger movement addressing the inequalities of the number of women on blue plaques as opposed to men, #blueplaqueparity, Dream Time Creative's Forgotten Women of Wakefield project is designed to educate, entertain and inspire a generation of people.
As part of the National Heritage Open Days 2021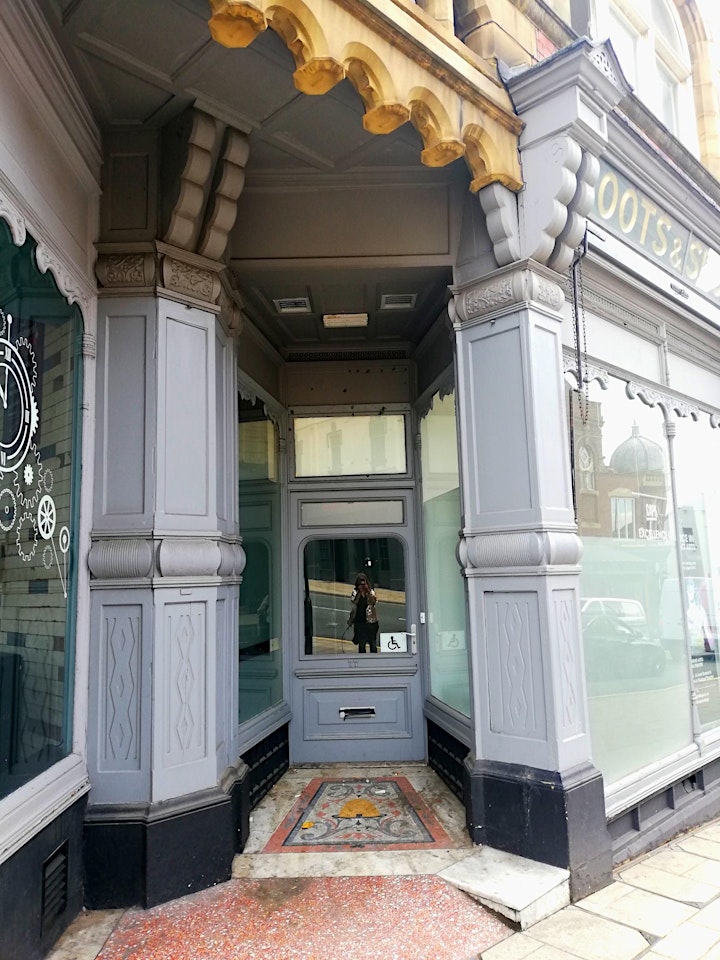 Organizer of Forgotten Women of Wakefield Mini Film Festival