Description
If you've ever been curious about any of the historic buildings in downtown Cambridge, this is an event you won't want to miss! Held monthly on the last Saturday of March-November, each quarter of the year will feature a different set of buildings.

Tours depart from the monument on the Courthouse lawn and are guided by a costume interpreter who leads the group from building to building.

The March and April tour includes the Berwick Hotel property and the building originally called the "Scott Block", 533-539 Wheeling Avenue.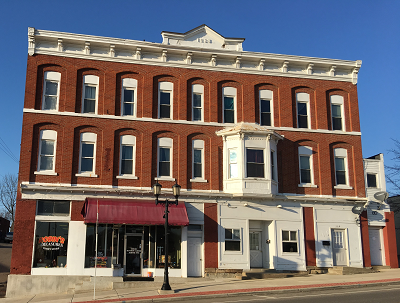 Tickets are $20 per person with proceeds to benefit historic preservation efforts in downtown Cambridge.

Advance registration is strongly encouraged; walk-ups are limited to space available. Please wear comfortable shoes.

Forgotten Places & Spaces is a cooperative effort of Ohio-Made Getaways, the Historic Preservation Committee, the property and business owners in historic downtown Cambridge. #forgottenplacescambridge

(This tour does NOT include the undergrounds. Tours of "Underground Cambridge" will be held in June, July & August of 2017)