Description
The Love Story, in associate with The Gibson, Present:
Break Your Heart Open Showcase
"Forgive to Live"
Date: Wednesday Evening, June 14, 6:30-9:30pm
Location: Gibson Showroom, 9350 Civic Center Dr, Beverly Hills, CA 90210
#PaintoPassion #ArtistInspired #TheLoveStoryOrg
Join us for an intimate evening of authenticity, inspiration, and transformation.

"Forgive to Live" Break Open Showcase is about discovering the power of forgiveness--What it is, what it isn't. We also explore the process of anger, resentment, and grudges as well as our process letting go of the emotions that no longer serve our higher purpose. This showcase is about transforming those emotions into artistic expression.
The three hour showcase will be a hybrid of artist performances as well as audience performances for you to express your unfiltered thoughts in poetry, music, and spoken word.
Leave PC, peachy, and filters out the door. This is an intimate occasion for Real Talk. We'll express heartbreaks, death, loss, life, intimate moments, beauty, pain, and the full spectrum of who we are as human beings.
Your Ticket includes The Love Story Journal Volume 1.
OPEN MIC SIGNUP --> SIGN UP HERE <---- OPEN MIC SIGNUP
Featured Performances:
Samuel J, behind "All My Heart"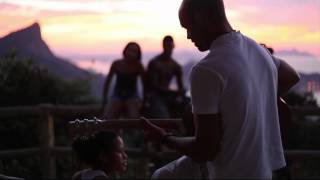 Samuel J's sound reflects a strong belief in the unifying power of music. Inspired by the people and cultures of his travels around the globe, his incredible love and respect for nature shines through in his work. He is a vocalist, composer and producer. Sam fuses together his strong acoustic abilities with his own hip hop/downbeat production, to which he adds his warm vocals and emceeing. This unique deep and conscious sound has already gained him a strong reputation from a growing fan base around the world.

Indigo River, behind "Let Go"

Larisa Gosla and Jamee Kyson met in 2013 and formed Indigo River in 2014. Their friendship grew even deeper through music. "Let Go" was a song that naturally came after Gosla and Kyson found themselves ready to let go of attachments that didn't serve them. Out of that song, Kyson accepted unconditional love and Gosla accepted her dreams-coming-true process.
Larisa Gosla, behind "A Place Called Home"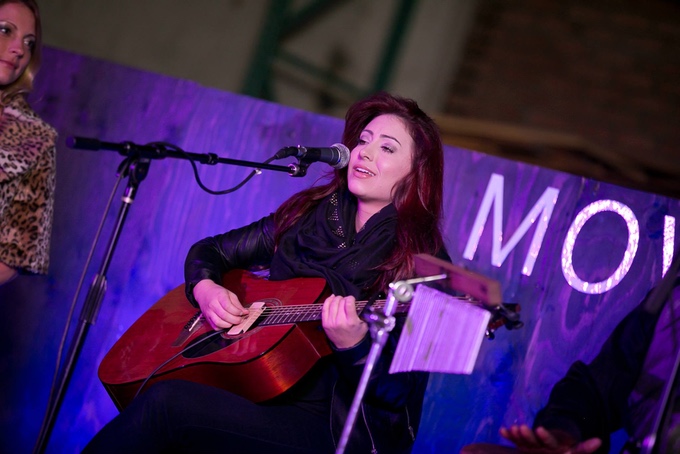 Larisa Gosla is a Musician, Sound Healer, Certified Hypnotherapist, and Dance/Fitness Instructor. She has a deep pasion for using music and sound frequencies to improve the quality of life for others. She loves working with the subconcious mind and has seen the profound effect it has in conjunction with sound. She has over a decade of experiencing travelling nationally and internationally sharing her gifts and creative modalities as a way to connect the body/spirit/mind. She believes that staying IN TUNE with ourselves allows a happy, healthy, and prosperous life.
Borderline Delusion, behind "Society"
Danny Brook and Lauren Rhodes make up the group Borderline Delusion, with what started as a friendship that was formed out of mutual experiences in mental health, now became a rock band.
Healing:

Indy Rishi, behind "The Laughter"
Indy Rishi Singh is a wellbeing engineer, integrating Eastern and Western modalities of health and science to learn the secrets of long life, happiness and personal evolution. He has studied with accomplished psychiatrists, yogis, scientists, Gurus, academic researchers, shamans, and renowned storytellers. www.iLiving.guru


Speaker:
Bryan Reeves, Relationship Insight Ninja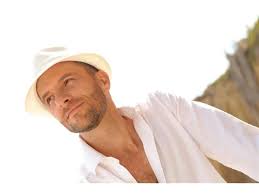 Bryan Reeves, Insight Ninja relationship coach, author, writer of The Good Men Project and former USAF captain, opens up about the inspiration behind what he gained through the act of forgiving.

Two Types of Admissions:
Early Bird, RSVP + Social Cause Immersive = Drinks + Show + Journal
Sponsorships (Tax deductible)
Silver Sponsorship = Drinks + Show + Journal AND 1 Journal to The Positive Results Corporation
Bronze Sponsorship = Drinks + Show + Journal AND 2 Journals to The Positive Results Corporation
Gold Sponsorship = Drinks + Show + Journal AND 4 Journals to The Positive Results Corporation
Non-Profits
The Love Story: https://community.thelovestory.org
The Positive Results Corporation: www.prc123.org
Proceeds will provide The Love Story Journals to The Positive Results Corporation so we can workshop on the topic of forgiveness

.
Our Shows: https://community.thelovestory.org
Our Journals: https://shop.thelovestory.org
About The Love Story:
The Love Story Media, Inc. is a non-profit 501(c)3 multimedia publisher and educational platform inspiring the broken hearted to transform pain into creative expression.
About The Positive Results Corporation:
To increases awareness and reduce violence and abuse in youth and young adults of Color, it's impact on them and their community, promote healthy relationships and build good community citizens

Event Organizers:
Mingjie Zhai, mj@thelovestory.org
Skyler Shelley, skylershelley@gmail.com
Madilyn Lee, madilyn.lee303@gmail.com