Forget Me Not: Virtual Happy Hour w/ Dr. Suzanne Steinbaum

Wednesday, March 9, 2016 from 6:30 PM to 7:30 PM (EST)
Event Details


Take The Lead Presents: Virtual Happy Hour series, seeks to change
the narrative from problems to solutions through thought leadership.
Forget Me Not:
Why The Story of Women's Heart Health Matters
Women's hearts have been neglected. Heart disease is the number one killer of all women, more than all cancers combined. Take that in for moment. To stop this trend and save lives, we must put heart health at the top of our health agendas and create a new movement of education, awareness, and action.
Next month we'll celebrate Women's History Month by taking a moment to honor ourselves. Join us on March 9th for a Virtual Happy Hour with Dr. Suzanne Steinbaum, cardiologist and Director of Women's Heart Health at Lenox Hill Hospital in NYC, who will help us understand women's hearts and how they work, the challenges in diagnosing and treating heart disease, and what we must do if we want to change the statistics. Dr. Steinbaum will talk about the key role prevention plays, from diet and exercise, to how we think and choose to live, and how all of these things determine the health of our hearts. Get up to speed on women's health history and the latest in heart science and research, and learn about lifestyle habits and lesser-known risk factors that impact heart health. Dr. Steinbaum will share the truth about women's hearts, so you will better understand your own heart, and find our exactly what you need to do to keep it healthy.
During this Virtual Happy Hour we'll discuss:
The reality of women and heart disease, along with the statistics

How heart disease in women is different than men

How we can live our lives- mind, body, spirit and soul- to live heart healthy lives
Remember, when you sign up, you'll automatically be entered into our monthly giveaway where one lucky participant wins a free mentoring session with Take The Lead President & Co-Founder Gloria Feldt! It's your opportunity to chat with Gloria one-on-one about your goals and how to more put them into ACTION!

---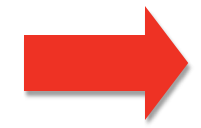 MORE ABOUT DR. SUZANNE STEINBAUM

Dr. Suzanne Steinbaum is an attending cardiologist and the Director of Women's Heart Health of Lenox Hill Hospital in New York City. She has done fellowship training in both Preventive Cardiology and Cardiology. She is the author of Dr. Suzanne Steinbaum's Heart Book: Every Woman's Guide to a Heart Healthy Life, teaching all women how to lead the healthiest lives by living from the heart and Lower Your Blood Pressure Naturally, with the editors of Prevention. She is the host of Focus onHealth, a weekly magazine news show spotlighting health topics, seen on WLNY-TV, in New York, New Jersey and Connecticut. She has been awarded a New York Times Super Doctor, a Castle and Connolly Top Doctor for Cardiovascular Disease and New York Magazine's prestigious Best Doctors in New York edition for 3 years running. 
Dr. Steinbaum is a Fellow of the American College of Cardiology. She is a National Spokesperson for the Go Red for Women campaign and chairperson of the Go Red for Women in New York City. 
She is often in demand for hosting panel discussions, moderating and speaking, as she did for the first Annual Heart and Brain Symposium in New York City at the Time Warner Center, bringing together some of the greatest minds in the medical community.  Her yearly panel discussion for Go Red for Women is notoriously informative, educational and provocative.   
Dr. Suzanne has devoted her career to the treatment of heart disease through early detection, education, and prevention. She has lectured nationally on topics of coronary artery disease, Women and Heart Disease, natural and alternative ways of treating heart disease and the prevention of heart disease. She is often cited in magazines and newspapers and is regularly seen on network news health segments for ABC, NBC and CBS, CNN, WPIX and FOX as a leading consultant in the field of women and heart disease, preventive cardiology and topics of lifestyle management. She is regularly interviewed for breaking news in U.S. News and World Report, Healthday and WebMD. She has written on topics of cardiac prevention and nutrition has been quoted in many publications and magazines, such as Self, Glamour, More, Fitness, The Wall Street Journal, Good Housekeeping, Prevention and Family Circle. She is a regular contributor to The Huffington Post, Lifescript.com, Dr. Oz, Bottomline Health, Sharecare and is an editor for WebMD.
Dr. Steinbaum's approach to a heart-centered life is detailed in her book, Dr. Suzanne Steinbaum's Heart Book: Every Women's Guide to a Heart Healthy Life.  In it, she shares both philosophy and practice: concrete changes to improve health, and heartfelt advice for wrangling with the stresses and devastations that can hurt the heart in ways that have nothing to do with cholesterol levels, blood pressure numbers, or calcium scores. The book, like Dr. Steinbaum herself, is a source of hope, healing, and happiness.  Her unique perspectives on health, wellness and overall vitality by living a heart-centered life can be found at www.srsheart.com, on Facebook at Dr. Suzanne Steinbaum and Twitter at @DrSteinbaum.

Organizer
TAKE THE LEAD is a non-profit organization dedicated toprepare, develop, inspire and propel women to take their fair and equal share of leadership positions across all sectors by 2025. It's today's women's movement — a unique catalyst for women to embrace power and reach leadership parity.
Our comprehensive program includes four keys to parity: Take The Lead Teaches learning programs, Take The Lead Connects networking and mentoring digital platform, Take The Lead Presents role model programs, and Take The Lead Drives Change thought leadership and movement building strategies.