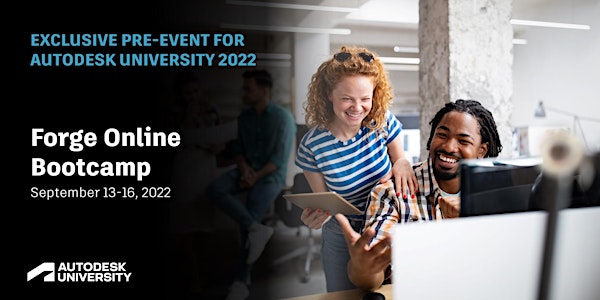 Forge Online Bootcamp (Sept. 13-16, 2022)
Learn how to use Forge web services during this 4-day online training.
About this event
New Forge Bootcamp - new format! This time we will focus on live discussions and answering your questions rather than long coding sessions. Get ready for Autodesk University 2022 with us!
Forge Online Bootcamp will happen in 2 time zones: Europe, and the Americas from September 13 to September 16, 2022 (Tuesday through Friday). You can attend one day or all four days.
Each day will have 4 sessions. You can choose to follow the classes in Node.js or .NET 6.
If registered, you will get all necessary resources and Zoom links one week prior to the event.
The recordings of the previous Forge Bootcamp are available HERE.