Description
I am coming back to Perth!!
Don't miss the chance to join me for a life changing week as I mentor you to profit in the currency market. This is a comprehensive program, giving you the complete knowledge and skillset, taking you step-by-step through the journey from "Never Traded" to PROFITABLE!!
I will be Revealing SECRETS of my Trading Firm!
This is a 1 week program comprising of:
2 Theory sessions (10am to 4pm)
Conducted on Saturday and Sunday. These sessions will provide you all the theoretical knowledge you require to understand, interpret and identify potential moves in the currency market.

5 Mentoring sessions (Evenings)
Held on the weekday evenings. You will get practical hands on experience, putting the theory into practice. Mentoring sessions will also give me the opportunity to hand-hold you through LIVE market conditions. I will also be trading together with you, identifying potential money making opportunities for you!!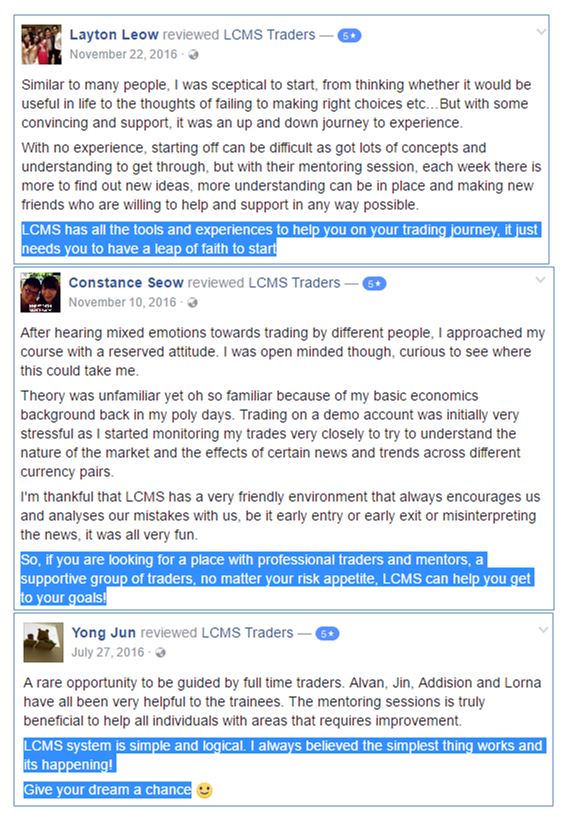 What will you LEARN after the 7-day sessions?
Discovering Your Unique Trading Strategies. Here's the thing. Most traders enter the playing field trying to learn while they trade. And in the end, they get squashed and kicked out of the marketplace. I will show you how you can be a real-life "David versus Goliath" story using my market-dominating, trade identification process.
​
Creating An Irresistible Rate of Return. Are you trading the currency market the same as the stock market? How do you adjust to the volatility, speed and style you require? Studies have shown that the pitfall of an average trader is to inflexible to market changes. Is your trading style customisable to the different market conditions? Or do you only have...one way? I will show you how to adjust trading styles based on different market conditions and your lifestyle.
​
Applying Powerful Market Analysis Techniques. While others are wasting time and effort trying to decipher market information, you are channeling your resources efficiently to analysis that bring in massive ROI.
​
Leveraging On Resources To Trade Independently. No business is a self-sustaining island. In our increasingly interconnected business landscape, being able to source out and build connections with other businesses to create a win-win situation is critical to growth. Find out how to build powerful step-by-step trading strategies so that you can multiply the returns you earn.
​
And if you think that's all,

I'm not even close to done yet

. Here's what else you will get...
​My Forex Trading Strategies has produced phenomenal results for more than 200 students across many different industries. Whether you are working full time, retired, student, unemployed, looking to trade professionally, you will be able to apply my strategies and tools in your trading, to get results.
​
Powerful Strategic Market Analysis Techniques that will magnetically identify high-probability and profitable trades for you.
​
Fast Startup Strategies to quickly and efficiently exploit new opportunities in the marketplace...even if you have limited capital.
​
Proven And Applicable Trading Strategies to scale up and grow your trading account within a short period of a few months of starting out. (There are many several stages of a trader's journey and each stage requires a different strategy to reach the next. I'll share with you what they are)​​
​
Plus Secret Strategies And Some Deadly-Effective Techniques From My Secret Arsenal That No One Else Will Teach You...


You Need to Start Trading:
Additional Income

– Start earning straightway alongside your job or otherwise

Flexibility

– Trade from anywhere in the world at any time from your smartphone

Liquidity

– Trading gives you access to one of the world's most liquid markets allowing you to quickly realise your gains

Good or Bad Market

– Profitable trading strategies will work whether the market is rising or falling
It is sure to be an inspiring event to drive your 2017 to greater heights.
All you need is a working laptop!
Your course fee includes a trading manual (printed and bound), non expiry practice trading account, trading program and customised tools/indicators which I have developed and use on a daily basis.
If you start up a live trading account with our recommended Australian broker, you will also receive a 50% credit bonus on your deposit (up to $10,000). This means, you could be learning for FREE!!
I am so confident of my program, I will offer you a 365 DAY MONEY BACK GUARANTEE.
If you complete the program and can prove that the strategies which I have shared is not profitable, I will offer you a FULL REFUND of the course fees.

Any questions?
Read more Here or Email me at: perth@lcms.com.sg