Företagsobligationer i företag med ekonomiska problem

Wednesday, February 10, 2016 from 5:30 PM to 7:30 PM (CET)
Event Details
Nytt datum: 10 februari

Företagsobligationer i bolag med ekonomiska problem
Kostnadsfri paneldebatt anordnad av TMA Sweden


TMA Sweden (Turnaround Management Association) har nöjet att kunna anordna ett dagsaktuellt evenemang kring företagsobligationer utgivna av företag som kommer i ekonomiska problem.
Företagsobligationer har en växande betydelse som finansieringskälla hos svenska företag. De senaste åren har svenska företag som emitterat obligationer överlag varit relativt förskonade från ekonomiska problem, delvis på grund av det låga ränteläget och en god tillgång till refinansiering. Det finns dock undantag (t.ex. Northland¸RURIC AB; Trigon Agri AS och PA Resources AB) och det finns en oro att de ekonomiska problemen kan komma att tillta. I vårt grannland Norge har problemen under den senaste tiden varit betydligt större, i synnerhet inom energisektorn.

Mot denna bakgrund är högaktuella ämnen därför:
Vad händer med företagsobligationer när utgivande bolag får ekonomiska problem?

Vad skiljer omstruktureringar av obligationer från omstruktureringar av privat skuld som banklån?

Hur ser förhållandet mellan bankkrediter och obligationer typiskt sett ut?

Vilken säkerhet brukar ställas för obligationer?

Hur påverkas obligationer i underhandsuppgörelser eller offentliga företagsrekonstruktioner?

Vad har obligationsinnehavarna för möjligheter att överta eller omstrukturera verksamheten vid default?

Hur hanteras kollektivet av obligationsinnehavare i praktiken?
Dessa intressanta och aktuella frågor diskuteras av en erfaren panel med olika bakgrund och roller, men med den gemensamma nämnaren företagsobligationer och erfarenhet av omstruktureringar. 
Panelmedlemmar: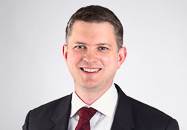 Carl Brodén är advokat vid Roschier Advokatbyrå, Stockholm och specialiserad på finansiella frågor och omstrukturering, i synnerhet kring frågor som rör företagsobligationer. Han arbetade tidigare med obligationsfrågor på CorpNordic (numera InterTrust).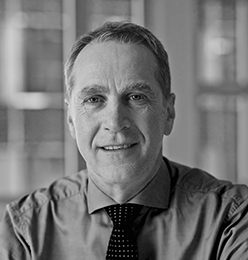 Jo Forfang är Legal Director vid Nordic Trustee, en av Sverige ledande agenter på obligationsmarknaden, Han har omfattande erfarenhet av omstruktureringar knutna till obligationer, särskilt mot den norska marknaden.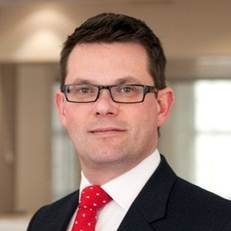 Michael Maccallum är ansvarig för arbetet med företagsomstruktureringar vid Deloitte Sverige.  Han har specialiserat sig inom området sedan 1995 och är styrelseledamot i TMA Sweden och British International School of Stockholm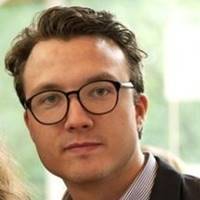 Jonas Olsson är obligationsoriginerare vid Swedbank, där han ingår i High Yield-obligationsteamet inom avdelningen Debt Capital Markets. Han har tidigare jobbat med bland annat övrig företagsfinansiering och bankutlåning.
Moderator är Niklas Körling, advokat vid Wistrand i Stockholm, med särskild inriktning på företagsrekonstruktioner och obeståndsrätt. Han är dessutom ledamot i TMA Sweden.

Tid och plats:                                                              
Evenemanget äger rum hos Deloitte på Södra Hamngatan 53 i centrala Göteborg.
Evenemanget hålls den 10 februari. Det inleds med mingel vid 17:30. Paneldebatten inleds 18:00 och förväntas pågå i cirka 60-90 minuter inklusive tillfälle för publiken att ställa frågor och komma med inlägg.
TMA Swedens arrangemang är alltid kostnadsfria för dess medlemmar och normalt sett förenade med en mindre gästavgift för icke-medlemmar. TMA Sweden har dock valt att göra detta event kostnadsfritt.
Endast ett begränsat antal platser är tillgängliga.
Anmäl dig nu för att försäkra dig om en plats!
Have questions about Företagsobligationer i företag med ekonomiska problem?
Contact TMA Sweden
When & Where

Deloitte Göteborg
53 Södra Hamngatan
411 06 Gothenburg
Sweden


Wednesday, February 10, 2016 from 5:30 PM to 7:30 PM (CET)
Add to my calendar