Description
Join Marc Lainhart, The Intuitive Prospector and Maari Falsetto - Owner of Inner Alchemy in West Seattle for Forest Fridays!

"The Mountains are Calling and I Must Go." -John Muir

This is a community event ($10 donation suggested) to get out together and enjoy the beautiful Pacific Northwest with a hike, meditation, and Qigong. We will meet at Inner Alchemy at 7:30 am and return around 3:30 pm.

YOUTUBE LIBRARY - SUBSCRIBE TODAY FOR MORE "SPIRITUAL AWESOMENESS & HIKES:" https://youtu.be/DJAmimu-afU

*Carpooling Available from:
1. West Seattle (Inner Alchemy)
2. Meet at the trailhead
*Washington Trails Association (WTA) Hiking Guide & Qigong/Native American Exercises provided by Marc
*Guided Meditation will be provided by Marc or Maari
*Suggested Donation Per Person: $10
*Parking Pass/Entry Fee: Northwest Forest Pass or Discovery Pass
*A weather report is always sent out the day before the hike - Hike may be canceled due to weather
*There may be recordings of the hiking experience - By registering you agree to be in the video, audio, or any photography

TRAILHEAD
Snoqualmie Region -- Snoqualmie Pass
Wagon Road (#1021)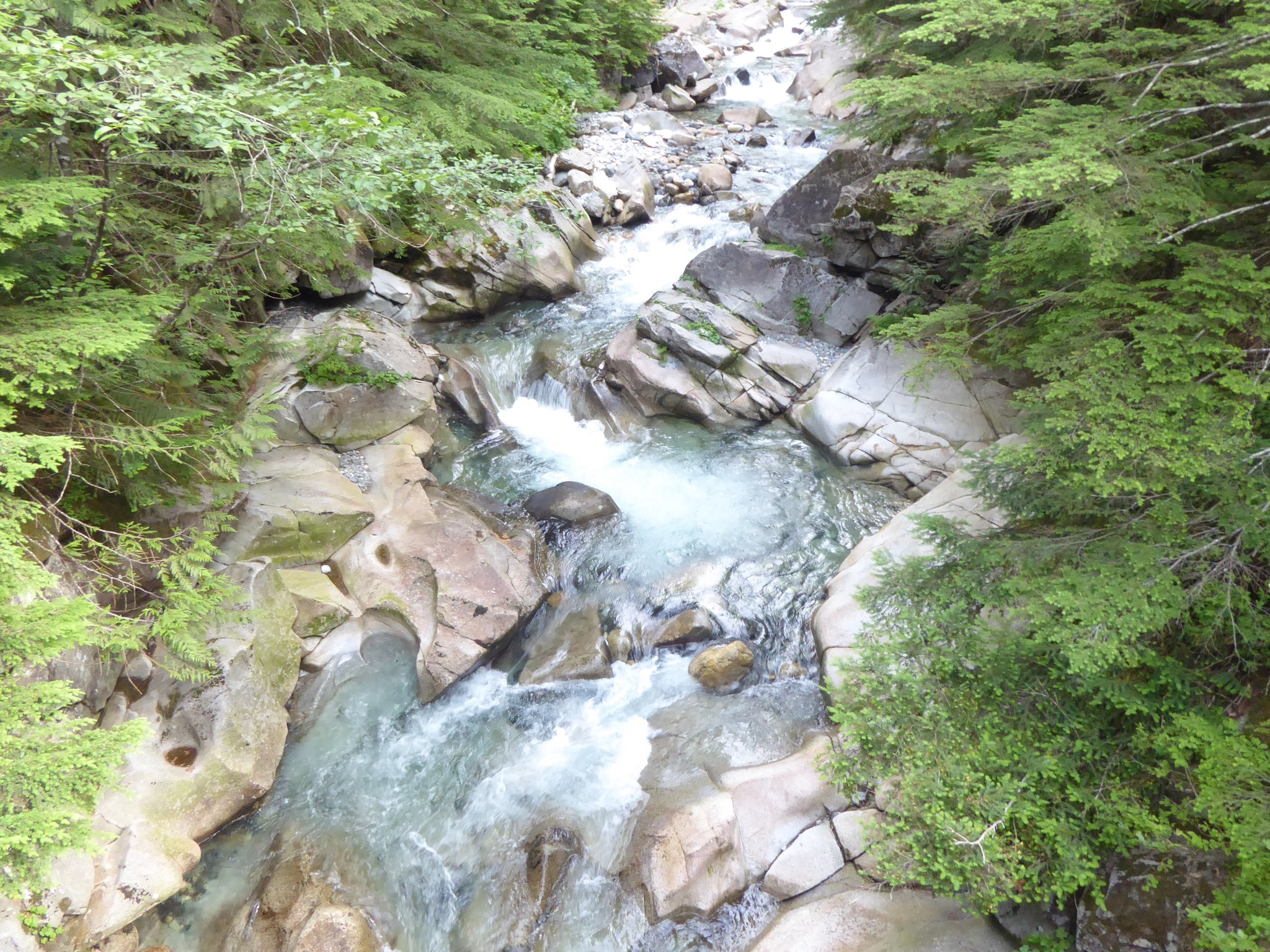 This comfortable, easy to follow trail winds through intermittent old growth, occasional remnants of the past, and alongside a sometimes babbling and other times a crashing creek. You will follow the original Snoqualmie Pass Wagon Road, and it is possible to connect with the trail to Franklin Falls for a scenic and delightful 2-mile loop.

Take exit 47 from I-90. Head north and turn right at the T in the road. Turn left after a quarter-mile onto Denny Creek Road. Follow this road for 2.5 miles, and pass the Denny Creek Campground, then turn left onto the paved road. Park before crossing the bridge over the South Fork of the Snoqualmie River. Find the trailhead across Denny Creek Road.

Entry Fee: Northwest Forest Pass

TEN ESSENTIAL "SYSTEMS" FOR EVERY HIKE:
Navigation (map and compass)
Sun protection (sunglasses and sunscreen)
Insulation (extra clothing)
Illumination (headlamp/flashlight)
First-aid supplies
Fire (waterproof matches/lighter/candles)
Repair kit and tools
Nutrition (extra food)
Hydration (extra water)
Emergency shelter

"Those who are inspired by a model other than nature - a mistress above all masters - are laboring in vain." -Leonardo da Vinci.
~Happy Prospecting...
The Intuitive Prospector
MarcLainhart.com