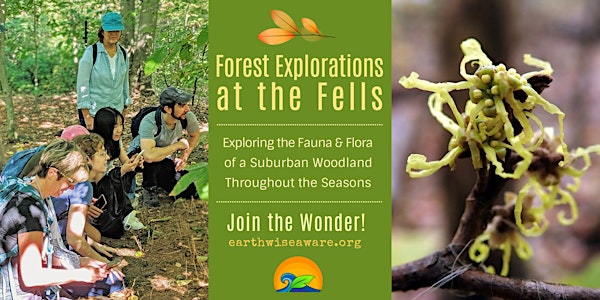 Forest Explorations at the Fells
When and where
Location
Flynn Rink Parking Lot 300 Elm Street Medford, MA 02155
Description
Join Laura & Claire for a lovely Biodiversity walk in the Fells exploring how seasons pass affect and shape our plants and wildlife in our beautiful urban forest. We'll enjoy, observe and record the flora and fauna in various locations of the woods, starting from the Flynn Rink parking lot.

This is part of our effort to study biodiversity and collect data about the impact of climate change on the synchronicity of fauna and flora phenophases (i.e., observable stages or phases in the annual life cycle of a plant or animal that can be defined by a start and endpoint). This is a great way opportunity to learn how to be alert and in tune with our environment, and to discover our urban woodland's biodiversity and cycles.

Age: Adults (16+) & Seniors.

ⓘ Details & Registration: This is an RSVP event. Please make sure you only register if you are committed to attending and cancel your ticket if your plans change so as not to limit opportunity for others. We will email you when necessary if there is any change plan due to weather and other reasons. Thanks and register today!
What to Wear & Bring: long pants, sturdy hiking shoes, hat. Bring water. Also know that there is no bathroom in the forest...

✉ For any question, you can contact Laura & Claire at citizenscience@earthwiseaware.org
ⓘ About EwA Citizen Science Programs » https://tinyurl.com/ewa-citizen-science
$ Free with a value: This event is free, still we need your support. Donations to EwA are always welcomed! » Donate at https://www.earthwiseaware.org/donate

#nature #ecology #biodiversity #botany #phenology #conservation #citizenScience #science