Forest Bathing in Glen Stewart Ravine - those with mobility devices and sup...
Description
Forest Bathing Walks in the Glen Stewart Ravine
Forest Bathing, or Shinrin Yoku, is a practice that originated in Japan that involves relaxing and connecting to nature while adopting a soft gaze of fascination. Research has demonstrated that this practice increases pain tolerance, immune function and creativity while decreasing stress hormone levels. The next time you go for a walk in the ravine, pause to take in the sounds of birds, wind and water, all of which have been associated with calming the mind and body through the activation of the parasympathetic nervous system.
The Friends of Glen Stewart Ravine in partnership with Kingston Road United Church, invite you to register for a guided walk to explore and experience the potential benefits of forest medicine. Surrounded by the natural beauty of Glen Stewart Ravine, come engage in gentle "invitations" to connect with nature and soothe your mind, body and soul.
Thursday Sept 12
Walks are limited to 12 participants. Support personnel don't need separate tickets.
RAIN DATES If the walks are cancelled due to poor weather, a notice will be sent out through Eventbrite.
Walks are free however donations to cover expenses are welcome.
These walks are offered as an outreach community service by Kingston Road United Church (KRUC) in partnership with Friends of Glen Stewart Ravine. Walks are led by KRUC volunteer Dr. Kari Krogh (Ph.D. psychology, health researcher & contemplative nature walk guide) and her guest assistants (Rosemary Anderson - physiotherapist, David Gordon – environmental educator and Mildri Behm - pre/postnatal spiritual care provider in training). Funding was received from a United Church of Canada's Seeds of Hope Grant (Watkins Fund), to expand KRUC's mindfulness programming designed in response to community-identified needs and interests. Kim Dunlop, who offers a Mindfulness Meditation Program on Monday nights at KRUC, will assist with coordination.
We gratefully acknowledge Courage Foods for donating the snacks provided on the three longer walks. We would also like to acknowledge the support of Inflow Inventory.
BIOGRAPHIES
Kari Krogh has a PhD in psychology and has worked as a health researcher. She is a nature print artist, spiritual director and contemplative nature walk guide. A Carolinian Forest was her playground while growing up and now she engages in a regular practice of going on silent retreats in nature. On her walks, Kari enjoys sharing the science of Forest Medicine and offering nature-connection invitations to soothe the mind, body and soul.
Mildri Behm is a spiritual director in training who has a special interest in supporting pregnant women and infants through alternative modes of connection such as forest therapy and community building. She has enjoyed traveling to many parts of the world to visit forests, including British Columbia.
David Gordon is a secondary school educator who has received numerous awards, including The City of Pickering's Civic Award and Earth Day Canada's Hometown Hero Teacher Award, for his engagement of youth in environmental conservation efforts. His school has received Platinum Eco School certification as well as local, national and international environmental awards. He owns a forest preserve with his wife north of Toronto.
Rosemary Anderson is a physiotherapist and osteopathic manual practitioner who offers guided pole walking in natural settings within the Beach Neighbourhood where she resides. She has read books about and has a particular interest in Forest Therapy. She is also interested in spirituality and contemplative social action. She has a Master's Degree in Theological Studies.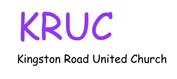 FAQs
Who has organized these walks?
Kingston Road United Church is thrilled to be partnering with Friends of Glen Stewart Ravine to offer this series of guided forest bathing walks. For KRUC, these walks are an extension of their Mindfulness & Contemplation Outreach Programs, beyond their Monday night Mindfulness Meditation Program.
Is there a cost to register for a walk?
No payment is required. However, donations will help cover expenses and make it possible to offer walks like these in the future. Tax receipts may be available.
Who are the community donors/partners?
This series of guided forest bathing walks represents a community effort and are made possible with contributions from Kingston Road United Church, the United Church of Canada - Seeds of Hope Watkins Grant, Friends of Glen Stewart Ravine, Inflo Inventory and Courage Foods.
Are these walks religious?
No. These walks are designed to serve the needs of individuals in the community who are seeking enjoyable, quiet, contemplative or restorative time in nature. All are welcome. There will be no explicit reference to a religious or spiritual belief systems. Participants are encouraged to use their individual contemplative time in ways that are meaningful to them, for example, pure enjoyment of time in nature, health promotion, emotional well-being, personal spiritual care.
Will I learn about plants and animals or the history of the area?
No. This is not a naturalist or history walk where different species of plants and animals will be identified nor will the walk focus on the history of the area. Forest bathing walks are designed to support nature -connection experiences. However, you will be given a brief introduction to the ravine at the beginning of the walk and Friends of Glen Stewart Ravine offer a range of other walks related to history and ecology that may be of interest.
What if I have a medical condition?
If you are not sure that you should be walking in a ravine, please consult your doctor first. You are encouraged to reach out to the guides prior to the walk to let them know if you have a medical condition. If you have a condition that might require support, e.g. an allergy to bees requiring an EpiPen injection, please bring a friend along who can offer you assistance if needed. You are also invited to reach out to the guides ahead of time to discuss any circumstance or matter that you would like them to be aware of.
How can we build a community inclusive of diversity?
All are welcome on these walks. We are proud of the diversity within Toronto. Our intention is to come together as a group on our walks in a way that celebrates difference and makes all participants feel welcome regardless of, for example, age, race, ethnicity, gender/ gender identity, religion/ no religion, dis/ability, illness status or LGBTQ2+ membership. Please select the walk that is most suited to your physical abilities since each entrance has a different level of physical challenge. If you feel that a three-hour walk is too long for any reason, you are welcome to join a shorter walk. Please refrain from wearing scented products.
Should I bring my cell phone?
Maybe. You are invited to take a "technology break" during these walks. When participants or guides are speaking, it is particularly important to try to refrain from cell phone use. If you need to be available for others to reach you, please have your phone on vibrate and communicate by text rather than phone so that you are not disturbing other participants. Emergencies are an exception of course. If you have work to attend at the time of the walk, please withdraw and try to register for a different walk. This is not a time to plan to multitask.
What should I wear and bring?
Layers are useful, for example a light shirt under a sweater, so that you can adjust what you wear if the temperature changes. A rain coat, rain pants or umbrella might also be helpful as walking in a light rain can be very pleasant if you are prepared. A hat for sun protection or warmth can also be helpful. Shoes should be appropriate for a ravine environment. Please bring a reusable bottle of water and anything else you may need.
What is tick safety?
While ticks are not particularly common in the ravine, they may be present, so we always advise practicing tick safety. This means wearing long, light-coloured pants tucked into socks and closed shoes rather than sandals. You may choose to apply insect repellant to your footwear but please do so away from the group being aware that some people may be sensitive to the scent. Note: lemon eucalyptus oil products and PiACTIVE are effective alternatives to deet. See: http://lymeontario.com/wp-content/uploads/2017/04/New-Lyme-brochure-March-29-Website.pdf
Are there washrooms nearby?
No. The ravine has no washrooms however all participants are welcome to use the washrooms at Kingston Road United Church two blocks from the Beech Ave. ravine entrance located at 975 Kingston Road. The longer walks will begin at this location and people are welcome to the washrooms prior to the walk.
What if my plans change?
Please let us know if you cannot attend so that we can offer your spot to someone else. Spaces are limited for each walk.
Will I be notified if a walk is cancelled/rescheduled?
Yes. You will be sent a message through Eventbrite notifying you if the walk is cancelled due to for example, poor weather. You will also be notified of the new date and time for the walk.