Forensic Genealogy: "The Database Detective" and "Not Just the Facts, Ma'am...
Description
Forensic Genealogy:" The Database Detective" and "Not Just the Facts, Ma'am, Give me the Big Picture!"
The Polish Genealogical Society of Massachusetts and the Chicopee Public Library, along with a grant from The Chicopee Cultural Council (part of The Massachusetts Cultural Council), are pleased to present an exciting program on Forensic Genealogy by hosting Colleen Fitzpatrick. Colleen will give two talks - one at 2 pm and a second at 6:30 pm. (You must register for each event separately as space is limited!) Forensic scientists and genealogists share the same goal – to find out who was who, and who did what and when. In explaining how to analyze photographs, to mine databases, and to use DNA analysis to reveal family history, Dr. Fitzpatrick will focus on how forensic genealogy can and has been used to solve mysteries from our family's past.
In this talk, Colleen has combined several of her talks into this one comprehensive lecture for us on the fundamentals of forensic genealogy and several examples of results!
Birth, marriage, and death indexes are three kinds of data familiar to even casual genealogists. But have you ever considered using Amazon or eBay to solve a genealogical mystery? And once you have found the facts you are searching for, how do you "connect the dots" to create a much more meaningful picture of your ancestors' lives?
Individual facts only give bits of a story. For best results, it is critical to know how to knit those facts into what we call "information". Knowing where to look something up is only the first step; knowing how to look at what you find is the real key to success.
And what about very large databases? Is there any sense is looking at a mountain of birth records if all you need is one or two? How can you harness the power of that large amount of data to reveal interesting background information on how your ancestors lived and died?
As an example of how to you can get the most out of your data, I take one photograph of a scene, and starting from easily recognized details in it, I gradually build a coherent story that gives insight about the "big picture". I explain how facts, or small bits of information that individually may not seem important, can be fit together like a jigsaw puzzle, to create a picture that is much more meaningful than its individual parts.
Forensic Genealogy has used database mining to solve some of the most compelling mysteries of modern genealogy. It offers much insight on how to use data that genealogists often take for granted. Forensic genealogy will not only show you where to look for information, but more importantly how to look at it.

---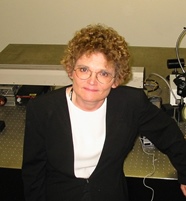 About the Speaker
Colleen Fitzpatrick, PhD, is an internationally recognised forensic genealogist, the founder of Identifinders International. She has been involved in high profile forensic cases, including the identification of the Unknown Child on the Titanic and the Amelia Earhart project; she is now the Forensic Genealogist on the Abraham Lincoln DNA Project. Colleen has also been a key member of team that have exposed three international Holocaust literary frauds. Colleen's collaborations include the Armed Forces DNA Identification Laboratory, the US Army Casualty and Mortuary Affairs Office, the Simon Wiesenthal Center in Jerusalem, the University of Arizona, Harvard Medical School and other noted professional organizations. She is a Fellow of the Society of Photoinstrumentation Engineers (SPIE), an Associate Member of the American Academy of Forensic Science (AAFS), and an Adjunct Professor at Boston University.
As a world traveler and multi-lingual, Colleen specializes in international cases; she has researched in over 50 countries. Colleen assists nonprofits, military organizations, attorneys, and law enforcement with cold case work, forensic identification, and with locating hard-to-find individuals. She has developed innovative DNA identification techniques that have benefited Child Survivors of the Holocaust, and adoptees who otherwise would have given up hope of finding their birth parents.
Colleen's first book Forensic Genealogy has become a well-known classic, redefining the field for both amateurs and professionals. Her second book DNA & Genealogy was commissioned by Family Tree DNA for their second International Conference on Genetic Genealogy in 2005. These books were followed by The Dead Horse Investigation: Forensic Photo Analysis for Everyone. Colleen lectures widely in the US, Canada, Europe, Australia, and New Zealand. She has taught workshops in Advanced Forensic Genealogy for both the Boston University Certificate Program in Genealogy and the Salt Lake City Institute of Genealogy.