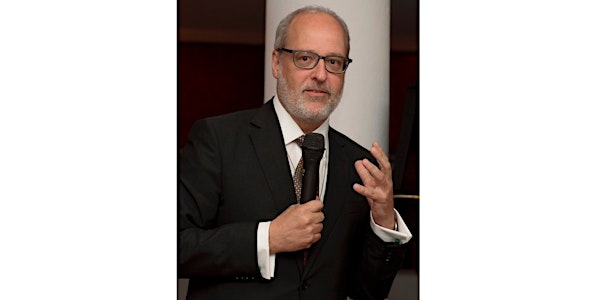 Foreign Policy - Domestic politics – Communication: The case of Switzerland
Description
Alexandre Fasel has been Ambassador of Switzerland to the United Kingdom since September 2017.
Before that he was Ambassadeur en mission spéciale after a spell as Deputy State Secretary at the Swiss Federal Department of Foreign Affairs. From 2012 to 2016 he served as Permanent Representative of Switzerland to the United Nations Office and to the other International Organizations in Geneva. He also served as Special Representative of Switzerland to the Human Rights Council, as well as Permanent Representative of Switzerland to the Conference on Disarmament. From 2007 to 2011, he was Assistant State Secretary for the United Nations and International Organizations at head office in Berne. Between 2004 and 2007 he was the Director of Policy Planning at the Federal Department of Foreign Affairs. From 2001 to 2004, Alexandre Fasel was seconded to the private sector where he headed the Formula 1 Affairs Unit at Credit Suisse. He was in charge of business, sporting and political issues relating to the bank's F1 engagement. Earlier postings in the Federal Department of Foreign Affairs include Deputy Head of Mission at the Embassy of Switzerland in Australia and Personal Adviser to Minister of Foreign Affairs Flavio Cotti.

Alexandre Fasel is a lawyer. He studied at the Universities of Fribourg (Switzerland) and Oxford (United Kingdom). He is married with four children.
---
Strategic Communication Leaders Seminars
This event forms part of a series of public talks running alongside the MSc Strategic Communication programme at the University of Liverpool's London campus. With diverse sectors and specialisms, each of the speakers will give an insight into the practice of strategic communication.
Questions will be held after the events. These events are offered free to students, staff and the wider public. This is a highly valuable and unique opportunity to learn from the experts, as well as visit the University's impressive London campus.
About the University of Liverpool in London
The University of Liverpool, a member of the prestigious Russell Group. Established in 1881, we have a long-standing reputation for the advancement of learning and ennoblement of life.
Located in the heart of the city's financial district, our London campus is a centre for excellence, which offers innovative, professionally-focussed postgraduate teaching. All programmes benefit from the University's research excellence, ensuring students study at the very forefront of knowledge in their discipline.
About MSc Strategic Communication
The MSc Strategic Communication offers a cross-disciplinary education to current or aspiring communication professionals and leaders who wish to learn how to design, plan and implement effective and sound communication strategies that positively contribute to the fulfilment of an organisation's mission and vision in the long-term.
The programme combines a range of disciplines and perspectives to develop the conceptual and practical skills crucial for successfully managing strategic communication initiatives. Find out more information about the MSc Strategic Communication.
Organizer of Foreign Policy - Domestic politics – Communication: The case of Switzerland