Foreign Corrupt Practices Act Compliance: A Must for International Trade
When and where
Location
Chicago Rockford International Airport 60 Airport Drive Rockford, IL 61109
Description
Hinshaw and Culbertson Presents:

Foreign Corrupt Practices Act Compliance:
A Must for International Trade

MARCH 20, 2013
CHICAGO ROCKFORD INTERNATIONAL AIRPORT
60 Airport Dr.
Rockford, IL 61109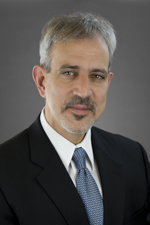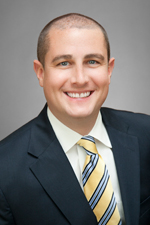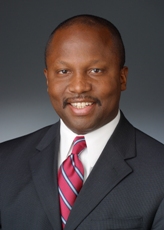 Attorney
Attorney
Chief Counsel and
Head of Investigation

Hinshaw & Culbertson LLP
Hinshaw & Culbertson LLP
The Boeing Company


What does the Foreign Corrupt Practices Act ("FCPA") mean for your company's growing international business? The FCPA prohibits payments to foreign officials to obtain or retain business overseas. Expanded enforcement of the FCPA by government regulators makes robust anti-corruption compliance policies even more important in today's global economy. Join experts from Boeing and Hinshaw & Culbertson LLP, who will provide an overview of the FCPA, discuss recent enforcement trends, highlight effective strategies for managing risk, and help you ensure your company's compliance program is consistent with the latest guidance from the Department of Justice and Securities and Exchange Commission.
Free Continental Breakfast!
WHEN
March 20, 2013
7:00 - 9:00 AM
WHERE
Chicago Rockford International Airport
60 Airport Dr.
Rockford, IL 61109
WHO SHOULD ATTEND
Companies that engage in international trade, or are preparing to engage in international trade should send managers and executive leadership of:
Corporate Legal

Operations

Procurement

Sales/Marketing

Supply Chain

Trade Compliance
ABOUT THE RAEDC
The primary role of the Rockford Area Economic Development Council is to enhance wealth creation in the Rockford Region by marketing the area and helping employers retain and create quality jobs. The RAEDC works closely with many partners to serve as a one-stop resource for clients, to improve the competitiveness of the region, and to engage the community in the work of economic development.
ABOUT THE ILLINOIS SBDC INTERNATIONAL TRADE CENTER
The Illinois SBDC International Trade Center of the Rockford Area is a program that works directly with companies to increase the total value of goods exported from the Rockford Area of Illinois. Services are provided to companies to walk them through the process of establishing and growing an export program. The ITC also can provide assistance to foreign companies interested in sourcing manufactured products from the United States. The IL SBDC International Trade Center of the Rockford Area is funded in part by the U.S. Small Business Administration in partnership with the Illinois Department of Commerce and Economic Opportunity and Rock Valley College.
FOR MORE INFORMATION
Carrie Zethmayr
Director of International Trade
815.969.4263
czethmayr@rockfordil.com